FameDigital Review
m4rc0f
FameDigital Review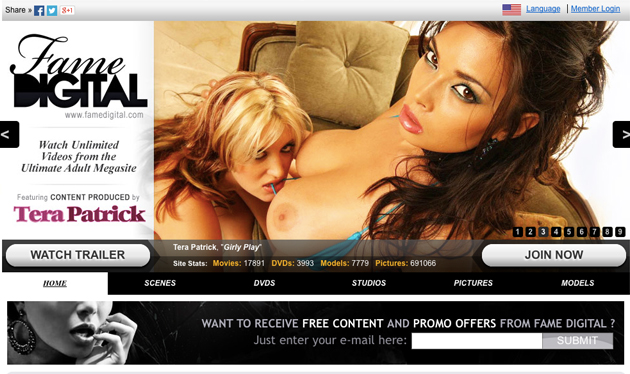 Positives
high quality content porn stars
Negatives
the price is not shown unless people begin a login.
Bottom Line
Still worth your time! Although we do not know how much it will be!
Site Overview
Fame Digital indeed has famous porn stars! When you access the site you will notice that there are hundreds of very well done videos, DVDs and also pictures. You will also have a very nice surprise: when you access the site you will be able to see super porn star such as Rocco Siffredi, Tera Patrick, Peter North and so many more! This is a really impressive porn network that has a little bit of everything, which means this whole site is able to please even the most exigent porn lovers.
You can find nice content for heteros, for gays and even for those who like to enjoy a little bit of everything in a single video. You will definitely have the opportunity to enjoy endless hours of high quality porn that was especially made for those who enjoy to have at their disposal just the best!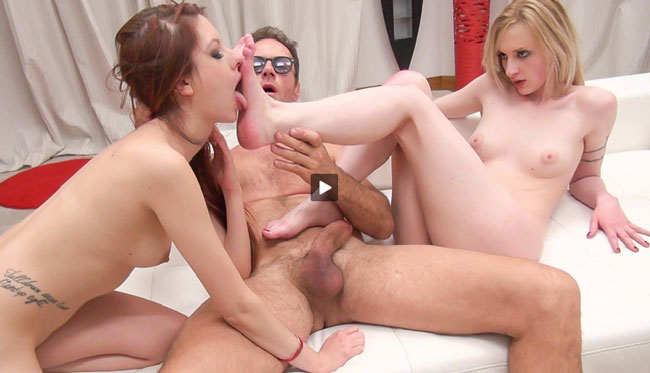 Design and features
The answer to such question is quite simple: You will have the opportunity to enjoy the best of what the porn world has to offer. There are thousands of super sexy videos available for those who become members. The site is well organized and more than ready to please even the most exigent viewers. You will have the opportunity to see the most famous porn stars in action, together or even with other less famous models. If you become a member you will notice why this site has already been rated as one of the nicest porn networks of the web. It puts together the best of both world: DVDs and also recorded scenes.
This site does not allow people that have not begun a membership to see the prices. This is not nice because even if users are simply curious to check the prices, they must begin a login in order to finally check the membership options and also prices charged. There is some room for improvement in this, since it is very annoying to give emails and create a login for something you do not even know you will do.
Girls and videos
This porn network is the right place for those who want high quality videos that are very creative. This porn network has models and even the most famous porn stars such as Rocco Siffredi. The current stats of the site are quite impressive! Users will only need to have a single membership in order to get access to almost 18.000 porn videos, 4000 DVDs, almost 8000 models and stars and over 673.000 pictures. This is a really great source of high quality content, as the site gets constantly updated with the best materials. You will never have enough time to get bored once you have become a member of this great porn network.
Conclusion
This site is indeed a fun option for those who would like to enjoy the top porn stars in action. Instead of looking for other sites where content is all spread out, users will have the opportunity to find everything in a single domain; it is possible to find thousands of scenes, DVDs and also pictures in this single network that has everything that every single porn lover could ever wish for.
If that is what you have been looking for then do not worry, you have found the right place for you to watch your porn. The only negative side of this site is the fact that people are not able to know the membership prices and options before actually starting the creation of a login. This should be improved, after all it is extremely annoying to have to begin something that we do not even know we will want to finish. The site should definitely not do this, and although it is a marketing strategy it is downright annoying for the members to be.
---
Looking for further info? Check these other porn review sites.