ExposedIndianGfs review
m4rc0f
ExposedIndianGfs review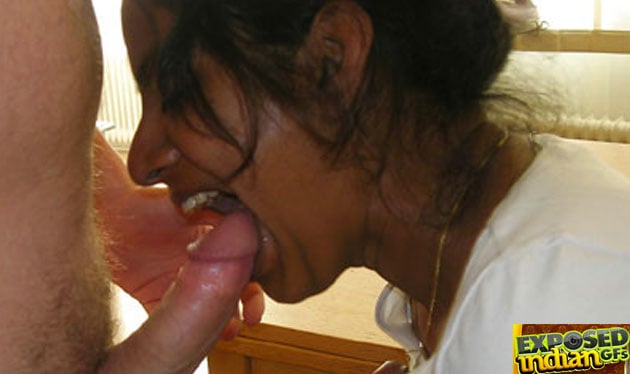 Positives
• real indian amateurs • live sex
Negatives
• no pornstars • no european girls
Site Overview
Have you ever experienced the beauty of India? Yes, India is truly a very special country. Its culture is certainly made to be very sensual to seduce our different senses. And we are not even talking about the ladies yet. The place is very soulful, first and foremost. It is the home of the great wonder, Taj Mahal, which is probably the most beautiful and longest enduring declaration of love. Their food, music and movies are all very sensually engaging too. There are a lot of visual elements – even with the most minimal of details. Beyond the visual, you will be intrigued by the different sounds and scent that this amazing country has to offer. Also, let us not forget that this is the home of the Kama Sutra, the sacred texts that have awakened the entire world of what mind-blowing sex is like! Without them, we would have been stuck with the missionary position forever. Because of India and its culture, we now have an entire tome of different sex positions, one thing that the porn industry will always be grateful for this country. However, we are not going to talk about Kama Sutra or the Taj Mahal today. Nope. In this review, we are going to talk about a porn site that is dedicated to showing the beautiful ladies of India. One of the things that are great about this country is, of course, the girls. But of course, we cannot always travel there, can we? For a lot of us, traveling to this country will mean a lot of preparations and expenses. Fortunately, because of the porn site that we have found, we would not need to go to India anymore just to experience their hotties. We only need to log on to a single porn site, and from the comforts of our own home, we would already be transported straight to the heart of India itself. We are talking about ExposedIndianGFs. Across their porn sites, you are going to witness real orgasms coming from gorgeous ladies who are not having sex because they are paid, but because they want to! And this is the absolute charm of amateur user-submitted porn that you would not find elsewhere. Having said that, we are not going to be too surprised if you are already interested in knowing how to sign-up for membership, so let us now talk about that subject. You will be surprised that signing up for this site is really simple. We know that because we were also surprised ourselves. The process is so simple that it only offers one membership option: a one-month instant access! And that's it. After you have filled up the registration form and select this plan, you will be able to enjoy the site already – and not only that but the other porn sites within the Vice Crew porn network as well!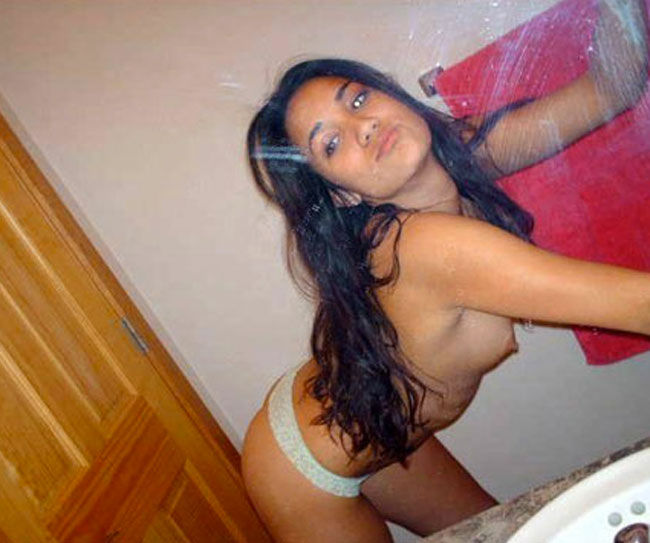 Design and features
The first thing that came to mind when we saw its homepage for the first time is that it is very much like the country where these girls belonged to. The homepage along with its design elements looked very busy and visually engaging. There were truly a lot of things to see. Once you have landed on the homepage, the first thing that you will naturally see is the welcome banner. It is a collage of pictures of some of the hottest chicks within the website. Below this banner, you will already get to see the wide selection of thumbnails to choose from. These thumbnails show the porn site's most recent uploads. Aside from that, they also show other video information: the number of views that the video already received its length, and its five-star rating. Another thing that is interesting about their thumbnails is that not everyone is stationary. There are some that show a short preview clip of the video being presented, much more like a gif image of what the video is about to give you more ideas. In any case, these thumbnails fill the homepage, and once you scroll down, you will see the links at the bottom going to more pages filled with these thumbnails and videos. These links surprisingly go to as much as ninety-six pages, so you already have an idea of how many videos they have in their collection.
Girls and videos
We were not surprised with this number, though, because by just looking at the first few thumbnails presented to us, we already know that this porn site is going to be big (if it isn't already). The reason is that their video quality is really great, given that they present user-submitted porn. Each video must have gone through a very thorough selection process. In fact, their videos are so amazing that each one gets tens of thousands of views each. Their "worst-performing" video still gets, at least, twenty thousand views. Now that, my friends, is impressive. As for the girls, they have really stayed true to the theme. In fact, you will see the different angles of India through these ladies. Another thing that we have loved about this porn site is that they have a wide variety of Indian hotties to choose from. You might have formed a stereotypical image of an Indian gf in your mind by now, but in this site, you are going to see different types of ladies and probably the only thing that is going to be in common for all of them is the fact that they are Indian!
Conclusion
In the end, we truly enjoyed our visit to this site. Of course, we would have enjoyed if we were really able to visit the mysterious and seductive country, but we were already contented with what this porn site has already given us today. This is why we really recommend this site to all the porn lovers out there who enjoy porn and India because this site has both!