DeepInCream review
m4rc0f
DeepInCream review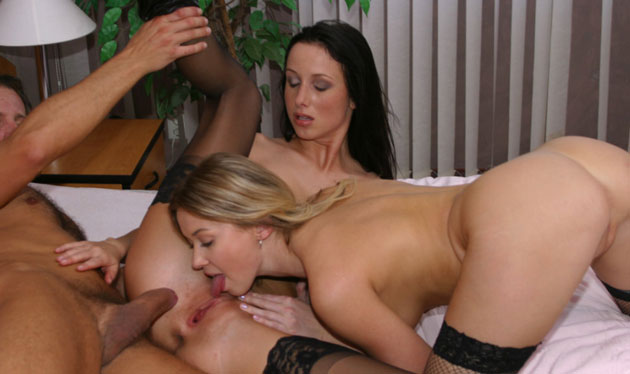 Positives
• exclusive content • good quality
Negatives
• no recent updates
Site Overview
A top-rated creampie XXX site from the PornstarNetwork is DeepInCream. Featuring the sexiest and hottest amateur chicks getting fucked insanely in all their holes, and taking up the warmest pussy and anal creampies. When you can get this in full high-quality full HD resolution, will you go anywhere else to fulfill your porn needs? Probably no. The sluts also know how to seduce guys into fucking them hard and that will leave all highly satisfied, you the bitches and the guy fucking them.
DeepInCream is a premium porn site and very affordable too, providing free access to many sites in the PornstarNetwork. Well, that's better said than done, and it pays to read a comprehensive review of this exclusive porn site, which can help you arrive at an informed decision. This review will cover critical aspects that have made it a very successful site, and will include its design and features and the exclusively sexy bitches featuring in the scintillating videos. So, hang on to your seats and go on a whirlwind tour of DeepInCream and be ready to join this exquisite porn site.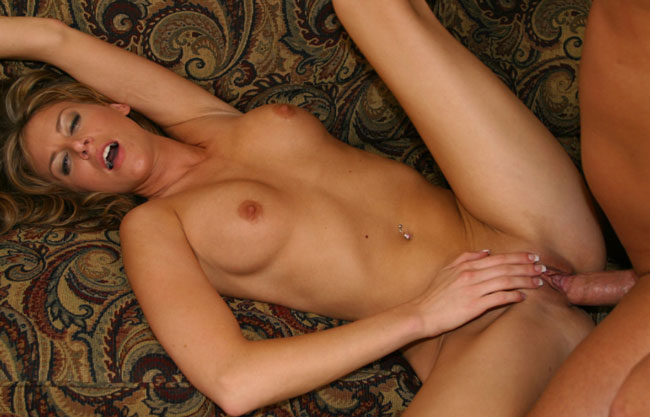 Design and features
This is the first aspect that we will cover regarding DeepInCream. The site is amazingly made, with a very simple design that will catch your attention from the moment go. This follows a classic design that you see in many of the older porn sites. This classic look gives a great feeling about the site, and gets you going right from the very beginning.
The banner at the top is where you get to see what DeepInCream offers. And true to its word, the mini-thumbnails show you sluts' pussies and asses oozing white gooey cum, after they have been fucked and the cum released inside their holes.
DeepInCream is also about having fun, and nothing best describes this than the playful fonts that are used in strategic places on the site. The links at the top highlight it very well. There is an element of playfulness that you cannot ignore, and that goes very well with the overall theme of the site too. The links at the top include the homepage, videos, bonuses, store, login and join now.
There are about 5 thumbnails in the tour pages, each thumbnail is placed in a box, and listed one below the other. The thumbnails are large and surrounded by a set of 5 photos, with the photos being stills from the videos, and show different stages of the video, covering passionate kissing, blowjobs, fucking and the most important scene, the creampie scene.
There are many tour pages for you to explore, by using the continue tour link at the bottom of the page. The store offers you DVDs for purchasing, as well as DeepInCream merchandise. We shall check out the bonuses when we discuss the membership details.
For you to know more about the videos and the girls, there is a trailer that you can watch. The trailer comes in low as well as high-quality. Watching these videos will give you a clearer picture of how much you will enjoy DeepInCream when you become a member.
We've now come to the end of this section, and before we proceed to the next, let's review the affordability details. DeepInCream is a very reasonable site to subscribe to, and offers three main membership plans. These plans include a monthly plan, a quarterly plan and an annual plan. If you want to save money, opt for the annual plan. And whatever plan you choose will also provide you with free access to 50+ sites in the PornstarNetwork. That's a deal you can never afford to miss.
Girls and videos
We are sure that you have been desperately waiting to read this section dedicated to the sexiest sluts and bitches, and you will love to know more about what these sluts can do to get your cock going, jerking-off and ejaculating with enough energy, to have a long-lasting effect.
The sluts are amateurs, and you may have even heard some of them in your previous porn encounters. Check out for names like ebony bitch Ryder Cummings, or amateur blonde Sasha Knox, dark haired slut Cody Lane or sexy Haley Scott. You will want to fuck these bitches hard, as if there's no tomorrow.
What's so special about these sluts that you will not want to miss out on any porn video? The answer lies in the kind of bodies these bitches own, and how they put it to the most effective use on DeepInCream. The sluts are sex princesses, with an amazing attitude to get fucked hard by many hard dicks. The sluts are owners of the most exclusive amateur bodies, perfectly shaped and sculpted breasts, good enough to cup, fondle and grope. Perky nipples and dark areolas are rightly placed in the centre of the breasts, enticing you to suck them all night. The cunts and assholes are tight, as they are barely fucked and will require a lot of power to push dicks into these holes.
The videos are exquisite, and you will never want to miss a single minute. Right from the word go, there is the element of sex in the videos, and the pornstars get down to fucking each other within minutes of the beginning. The sex is intense, and the bitches are fucked in various positions, like missionary, cowgirl, reverse cowgirl, from behind, riding, or doggy style. The locations are equally erotic, and there's sex in the bedroom, dining hall, study table, on the couch and others. You can also enjoy interracial sex, and threesomes too, with all videos ending in the warmest creampie you've ever seen, with the assholes and cunts oozing out the gooey cum and jizz slowly.
Conclusion
Well, you're excited enough to start masturbating, but before you do that, we recommend that you subscribe to DeepInCream now. You get a host of goodies, access to 50+ porn sites in the PornstarNetwork, sexy amateur sluts getting their cunts fucked and asses pounded, and taking the warmest creampie into these holes. Affordable to subscribe, you can enjoy significant discounts when you opt for the longer-term plans. Such awesome deals don't come by every day, so don't miss such a chance. Join now!
---
Looking for further info? Check these other porn review sites.