DanskeLucy review
m4rc0f
DanskeLucy review
Positives
• hot pornstars • lesbian and solo porn videos • exclusive content
Negatives
• no ebony • no men
Site Overview
Danish pornstars have always been known to be sexy anytime they are in front of the camera. They are true objects of desire who will excite you and provoke sexual thoughts that you did not know existed in your mind. When they do, you will be surprised at what you are capable of. Lucy is a European porn star who urges you to come and take sexual a journey with her. Even if lesbian encounters are not your cup of tea, Lucy presents herself in ways that make her naturally irresistible.
The solo sites also allow all of its members to enjoy ten additional bonus sites that offer a plethora of content anytime you want to take a break from all of the solo content. However, I doubt whether you will even consider taking a break from Lucy's sexcapades. Danske Lucy is an exclusive adult site. The content here can only be enjoyed on this platform and nowhere else on the internet. Needless to say, you will fall in love with everything that is on offer. Danske Lucy was established in May 2012, and as a new site, it has been able to stand strong amidst all other solo porn sites.
The content is fresh and the porn star keeps it coming. If you have been looking for a place where you can let loose and have an incredible amount of fun, then this is most certainly it. You may have seen Lucy on other adult sites but she does not let lose as much as she does on her official site. She is aware that the content here is exclusively for her fans and she only intends to put on the best shows. Whether you decide to watch her stretch her pussy in the middle of the street or sucking cock, you will highly appreciate her in and out her element. Danske Lucy offers a fun atmosphere that will allow you to tap into your kinky site. Do not be afraid to explore your body the way Lucy does. While sucking cock in public may be out of the equation, you definitely can indulge into all other pleasure that she has in store for you. Members of the site get to enjoy full and unlimited access to the entire collection. Danske Lucy may not be necessarily a unique site but it surely has unique content.
This is what will draw you to it. Lucy does not have cum-parties all by herself. Some of the scenes on the site feature a few other Danish porn stars who are equally ready to entertain you. One thing is for sure, Danske Lucy is truly a site that should be reckoned with.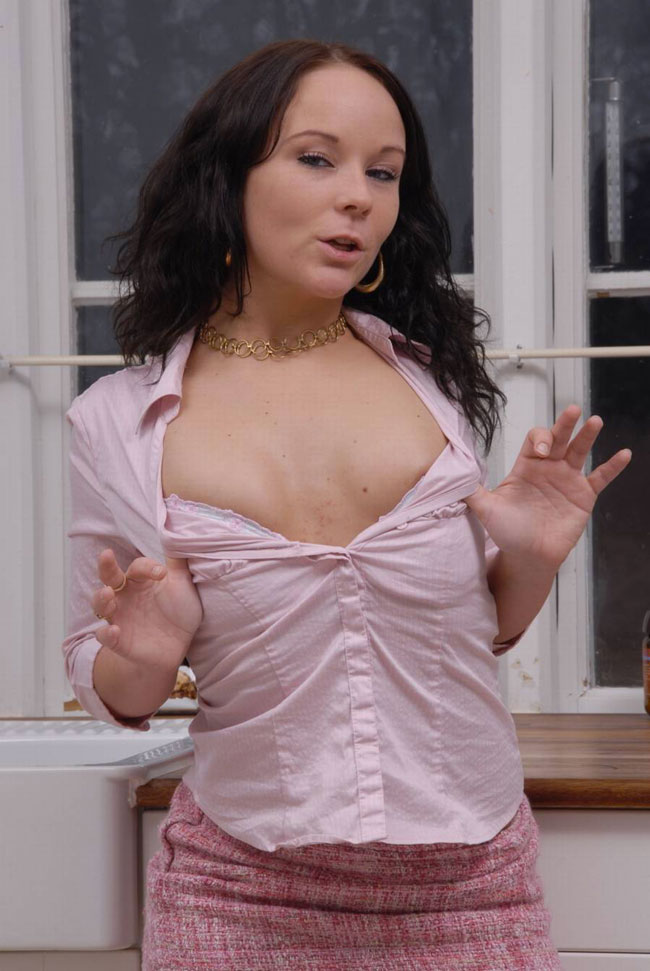 Design and features
Danske Lucy resembles a tube site in its display. The scenes are systematically arranged and you will be able to make the most of them. The previews are very interesting and each scene comes with a link that will enable you to enjoy the full-length films. It is really easy to transition from the previews to the full movies, however, before you relish in the fullness of the site, you have to sign up as a full member. This should not be a hard decision. From the members' area, you will already know that this is the action that you want to be part of.
The tour is absolutely free and I bet that you will not be disappointed by what you see. Unfortunately, the flicks do not have upload dates, therefore, it may be a hard to keep up with the new content. Do not worry about this, for the most part, you will be able to notice outstanding scenes. There is also a customer support desk that will guide you through the collection in case you get lost or confused.
Girls and videos
When it comes to the beauty and talent, Lucy has got all of it together. She shamelessly flaunts her body and all of her God-given assets for you to see. Lucy does a wonderful job of keeping you glued to the screen. It doesn't matter whether she has to eat pussy or swallow cum, she will do it all for you. It is evident that the word 'etiquette' does not exist in her dictionary. When she goes outdoors, she simply wanders around looking for her next sexual venture. Her body is quite flexible and she tempts you to try out positions that would otherwise break your back.
This porn star drives around in her car with a dildo in hand ready to insert it deep into her pussy when she feels horny. It is best to say that she is fully prepared for the action all times. She even dares to climb nude at the top of a building and insert a sex toy inside her asshole. Lucy acts out all of your fantasies for you to see. Even your most intimate thoughts are not safe from her. The rest of the porn stars are lookers just as she is and they also relish in their nudity. The lesbian sexual encounters are taken to a whole other level. The pussies are not just eaten but are also fingered as well as fucked hand using sex toys. You will love every moment of the action that Lucy has in store for you; the action is too good to resist. Even in black and white movies, she is still the light of entertainment.
Conclusion
Danske Lucy is one of the most amazing sites in the adult world. The content is interesting and fresh and it also has a growing potential. Do not look for action any further, you will totally enjoy what this site has is store for you.