DanskeKvinder review
m4rc0f
DanskeKvinder review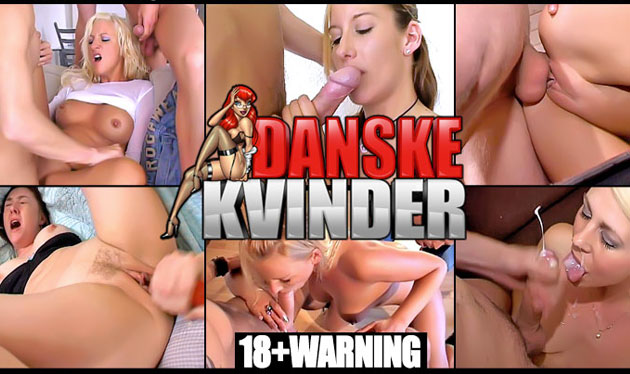 Site Overview
One of the best mature porn websites to enjoy, DanskeKvinder is home to a good number of MILF videos and photos that will surely be a treat to make your day. Not to be considered your average ordinary European porn, DanskeKvinder has made its mark in the porn industry with their naughty mature ladies who certainly know how to have and how to give a good time. These ladies, who most certainly hail from Denmark, are as naughty as can be and engage in delicious foreplay and even more scrumptious sexual activities that include a lot of erotic blow jobs, some vast collection of wonderful fetishes, threesomes, orgies, and hardcore sex.
DanskeKvinder is wonderfully stacked with tumultuous sex scenes and that has always been their mark ever since their launch a few years ago. With that theme in tow, they have been nominated for various awards and have won quite a number in the process. The site is being managed by a well-known porn company, famous for hosting a lot of other well renowned porn sites in Europe. DanskeKvinder has primary niches that include mature and MILF porn, hardcore sex, and European porn. Of course, that is not the only thing they provide their audience, there are even more.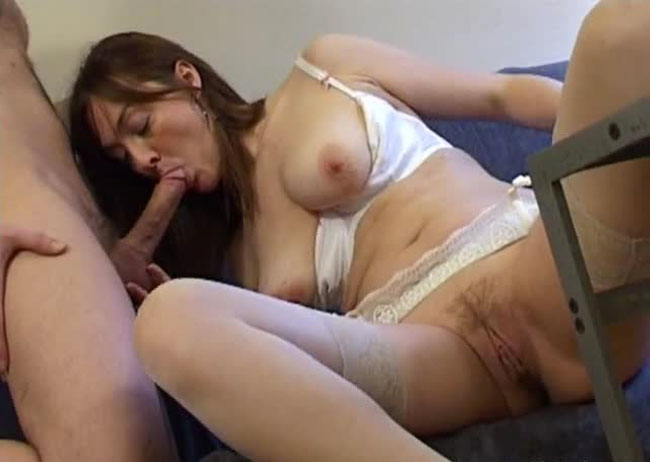 Design and features
For DanskeKvinder, having an outstanding site comes naturally. A rather simple but elegant site design is what they opted for and it works pretty well with the theme they are pushing through. With its navigation being easy to understand and use, and its interface being convenient and user friendly, you could say that this certain porn site has its priorities straight when it comes to satisfying their audience. The entire site is what you would consider straightforward and the functions are perfect. Links are situated in a location where it is very easy to spot and utilize. Since the site is practically exclusive, you are always sure that you get the rarest and uncommon content possible. Updates are still going in a speedy pace, sometimes once a week, sometimes, twice or thrice.
The site, as we speak, has around 50 photo sets that contain around 70 hi res photos inside. The number of photo sets is equal to the number of videos because they come as a pair. You can download the sets in zip files or have the individual photos saved in solo. The site also has great browsing options and skimming through the stuff here is no a difficult feat. You can browse through the content using the advanced search bar, the pagination link, or the sorting options, which will allow you to sort content out by their dates, ratings, popularity, or titles. Speaking of which, you can both comment and rate the videos in here. You can also access a model index but it does not have too much information but it is still pretty neat. With your DanskeKvinder membership, you will be able to access bonus sites for free that are under the same network. There are quite a few so make sure you check these out.
Girls and videos
Majority of the girls here in DanskeKvinder hail from Denmark and with their European sex drive, you can be sure that these Danish MILFs know how to throw a good sexual party and more. This porn site is vast and it actually has plenty of hidden gems that you will not be expecting. With delicious hardcore sex that includes hotter blow jobs, bountiful threesomes, double penetrations, solo plays, pussy eating and licking, and so much more, DanskeKvinder is truly a treasure trove. Some scenes start out in seductive foreplays and usually lead to different sexual situations; all of them are truly amazing to watch. Some scenes also get right to the point, and some scenes contain two to three more fetishes if carefully deciphered. Overall, DanskeKvinder has so much things to offer and the list of categories they have is so vast that a few days of browsing would not be enough to get it all in.
There are various options to choose from when you want to watch the scenes. You can either stream them or download them to your device. The site is mobile friendly so you will have an easy time watching the scenes no matter where you are. Currently, there are around 50 scenes in the site and they are all exclusive; meaning, you will not find them anywhere else other than here. You can stream them on your browser with an embedded Flash player or you can save them to your devices in various formats like mp4 and wmv. There is no download limit and there are a couple of resolutions you can opt for when saving or viewing them. The older ones tend to have a 720 x 480 pixel resolution while the recent ones tend to have a higher one of 1280 x 720 pixel resolution. No matter how long a video is sitting there, it still retains a rather decent resolution and quality.
Conclusion
DanskeKvinder is something that I would totally recommend to those of you out there who love their fair share of MILF porn. Of course, this great adult site does not only feature such, it has a vast collection of videos that explore the other categories of porn. The action in here is certainly good, with the sex being wonderfully hardcore, and the plots as thick as the cocks these women suck and ride.
Amazing video quality is also something that makes this site truly stand out and the updates are as fast as can be despite being inconsistent sometimes. For the most part, DanskeKvinder is amazing when it comes to delivering great quality mature porn scenes and photos and I could say that it is rather hard to top that in this time.
---
Looking for further info? Check these other porn review sites.