DaddysBondageBoys review
m4rc0f
DaddysBondageBoys review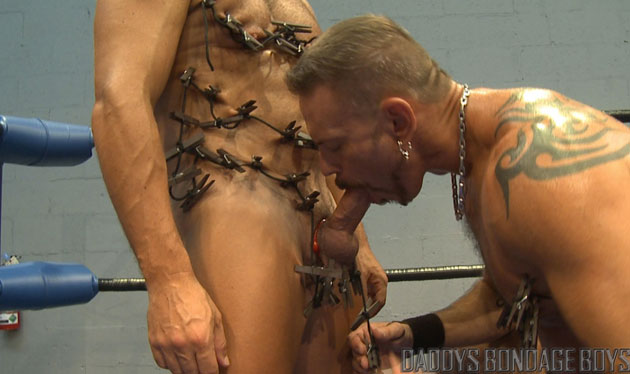 Positives
• weekly updates
Site Overview
DaddyBondage Boys is among the top rated gay porn sites presenting kinky BDSM sets. Master Vin is the guy behind the content here. He is seen chastising other males he acts with. The action goes down in a well-equipped playroom. Lots of sex toys such as banging benches, racks, tables, and slings are used in the scenes.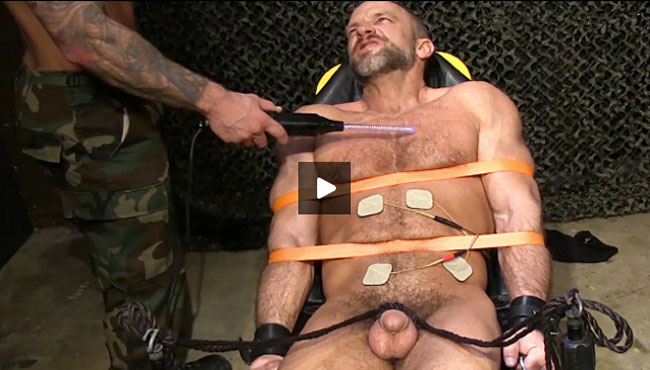 Design and features
I do love the website design applied on DaddysBondage Boys. The design is perfectly fixed, but most importantly it is pretty clean. The engineers here only offer users the best in a very accessible catalog. I am certain that you do get the feeling of relaxation when navigating with ease around the site. Full satisfaction is capped with the amazing color scheme. The color theme adds so much to the website since it uplifts porn viewing mood.
The layout here is very well-organized with features, tabs, and commands strategically placed. Every film is placed in a drop-down tumble of thumbnails, where every thumbnail is defined with first class photography. Streaming speeds are amazing even under weak connections. Hit 'play' button to begin playing videos online instantly. There is no buffering of any kind. There is also an online gallery viewer for folks who want to view images on the site.
Folks who love checking their favorites or updates everywhere are glad to learn that the site is fine-tuned to work well on portable devices. The speeds on handheld devices are at par with speeds you do find on PC.
Guys and videos
These days, flogging does not exist in numerous households; hence, lads lacking a good vision. This kind of men gets into trouble when are part of DaddyBondage Boys. The hunks in the movies are the finest in the business to be certain. Also, users can truly get a feeling of how much energy DaddyBondage Boys exerts.
When I was perusing through the smut on the site, I did see a tough and beefy chap flogging a black lad together with a white stud in his playroom. This muscular male happens to be the man behind the site his name is Master Vin. Vin did strap up, chastise the duo, flog, and place electrodes on his slaves' cocks. In the 'Start Talking' scenes, they are showing interviews, while in the 'Breaking and Entering' scenes, they do apply the concept of a thief and a police officer. The intruder wrestled the cop, flog, and bangs him from behind.
Movies do come in a myriad of formats including MPEG4s, and Windows Media Videos. Speaking of MPEG4 films, you do receive up to five formats, and two formats for the WMVs. MP4 films do have various dimensions to choose from. Starting from the highest resolution we do receive a sizzling FHD resolution of 1920 x 1080, then the 720 HD resolution of 1280 x 720. 480p movies come in 640 x 480 resolution, and the mobile-compatible 240p version coming with 320 x 240 pixels. The MP4 Web HD format does not disappoint thanks to the high-quality resolution of 1920 x 540 pixels. WMVs do have 480p (640 x 480), and 240p (320 x 240) qualities.
Full members do receive bonus content that comprises of a DVD theater. The theater is a huge anthology of hardcore gay movies. The extra grime comes for top sites such as Jake Cruise, Dirty Boy Video, and Sex Games. Fresh content is offered once a week in separated parts.
Conclusion
The BDSM fetish films presented on DaddysBondage Boys is out of this world. They do apply sizzling concepts in their gay porn scenes. All videos and images are of a high-quality. With cute amateur males, Full HD flicks, high-resolution pics, and a well-designed site, there is no way you are avoiding to join the porn site today!
This site is no longer active, find other great gay pay adult sites!