CzechTwins review
m4rc0f
CzechTwins review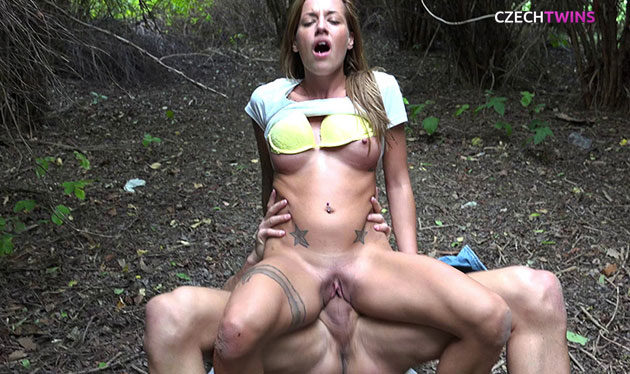 Positives
• hot gays • hd videos
Negatives
• no women • no softcore
Site Overview
One of the most popular fetishes is having sex with identical girls, whether it is in a bedroom, in a public place or in a car you can have all the setting imaginable. The thought of having to get a threesome with two women who are identical is enough to get you all hot and bothered. CzechTwins is a porn site that delivers just that, they feature two Czech born women who are horny and sex crazies and are willing to do whatever with whomever they choose, it could be on the spot or it could be planned. Watching these girls fuck anyone that they see will take you on a whole new level of adventure.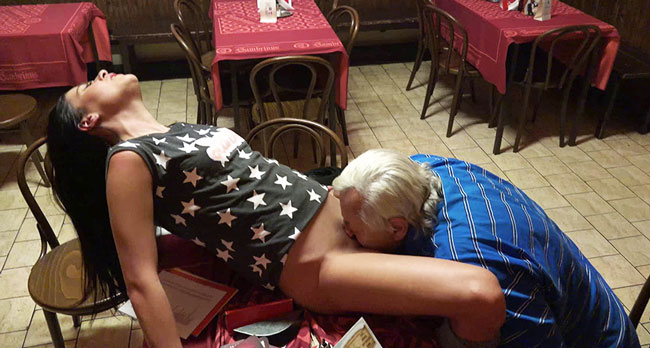 Design and features
As you open the site you will be immediately introduced to the identical girls that are featured and are the stars of the site, Silvie and Evelin. They are natural born Czechs and have been performing for the porn viewers since 2011. The site shows their racy photos like them riding a ride in a bathroom, them having sex with a guy in a taxi, with them picking a random guy up on the streets and fucking him in the woods and so many others. They have exclusive contents for those who signs up and they have hundreds of high definition videos and thousands of high resolution pictures that are all downloadable.
Once you become a member of the site, you will have an instant access to 31 of their Czech porn sites like CzechStreets, CzechMassage, CzechFantasy, CzechGangbang, CzechParties and many more. They have a customer support page wheres you can send them an email regarding any questions or any concern that you may have.
Girls and videos
This site features identical girls who love to hook up and go around having sex, they are Silvie and Evelin. In one of their videos, they were at a bar getting drunk when Silvie suddenly craved a sausage, and when she said sausage she actually meant a cock. She then asked her sister Evelin to go for a walk on the street to find a guy that they can have sex with, they then met a guy who was about to go to work and told him right there and then what they had in mind. The guy then agreed when he saw how beautiful the girls are and how horny he was becoming, it was his luck day as the girls dragged him into the woods and Silvie went down on her knees, took the man's cock out and started sucking it.
The guy was so turned on that he couldn't stop himself from moaning loudly, she then switched with Evelin and the other girl started sucking the cock, deep throating it. They then made the guy lay down on the grass as Evelin rode his hard cock making the man scream in pleasure, he then fucked her sideways before Silvie switched with Evelin and told her that it was her turn. He then made her go on all fours as he fucked her from the back, moaning and panting and telling them how naughty and how slutty they are, his face was red with pleasure and he was clearly enjoying it. He then got on his back as he carried Silvie on top of him and pumped his thick cock into her. They took turns fucking him until he came on their faces. In another video, the girls were in their house preparing to go out and picked a random guy off the street again to bring into their home and fuck him.
At first they had a hard time picking but eventually they saw a guy who was about to go home, they asked him if he wanted to drink with them and he reluctantly said yes, but what he didn't know was that he was in for a treat. They all went back to the girls' place and started drinking, the girls then made him drink and filmed him, a couple of minutes later Silvie was blowing him while they were sitting on the couch and Evelin was cheering her on, they took turns blowing him until Evelin straddled him and rode his cock making him scream with pure pleasure. Through the blasting music their moans were still audible. He then fucked both of them doggy style and sprayed his load all over their asses after.
Another video shows the girls craving some lesbian action as they roamed the streets to look for someone whom they can have a threesome with, they wanted a pussy so bad that they approached the first girl that they saw who was about to go to work, they then asked her to go back to their place and if she wanted to try something new with them, the girl didn't hesitate and went back to the girls' place and started the girl on girl action, they took each other's clothes off and started kissing and sucking each other's breasts and rubbing each other's pussies. Silvie then went down on her as Evelin sat on her face. Moments later they all switched places and, to the girl's surprise, the identical ladies licked each other's pussy, she then joined in the fun. They fingered each other and rubbed each other's clit as all three of them reached orgasm.
Conclusion
Taboo as it may seem, we all have to admit that seeing identical ladies go around having sex with random people is hot and it worth watching. It is a whole new level of fetish and with CzechTwins you won't be able to see another niche like this, they are hardcore and they know what the viewers want. This site has millions of subscribers and, once you sign up as a member of the site, you will have a complete idea of why these girls are in demand.
This website has been deleted, check more good czech girls paid porn sites!
---
Looking for further info? Check these other porn review sites.