CzechSharking review
m4rc0f
CzechSharking review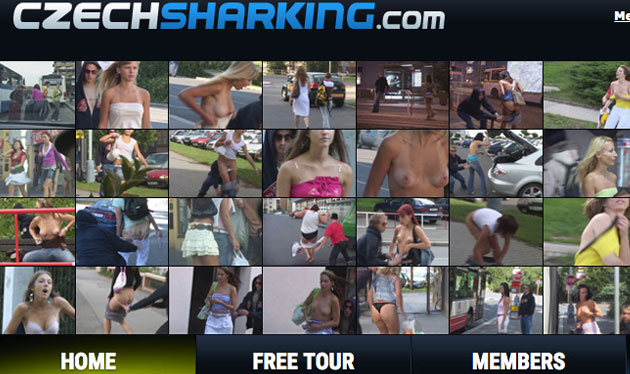 Positives
• free tour • real amateur • authentic
Site Overview
So, you are here to read about sharking. If you're hoping to read about shark-breeding or other shark-related stuff, you reading the wrong review. According to the dictionaries, sharking is a popular activity, originating from Japan (from where else?) and it means when a guy pulls down the pants/skirt of a girl in public. Now, the Japan is sexy, we all know that, but on the CzechSharking you can enjoy the videos which feature hot, unsuspecting Czech girls as they fall victims to that silly bastards in a hood. When you open the CzechSharking's tour page, you will get the drift about the content quite quickly. The best thing about it that these are real footages, they are not staged, so you can expect here honest surprise and cursing.
The CzechAV network has projects, and the CzechSharking is one of them. I started out in 2011, and the site was quite viral for a time, though it seems that there weren't any new updates for a time. In its actual state, the CzechSharking is a good site though, because the videos here are genuine and they are fully exclusive Probably the most tempting thing about the CzechSharking is the extras it offers. If you are interested in Czech girls, and semi-professional hardcore porn, then the CzechSharking is the gateway it. Registering takes you to the network's hub, so you can find here a great collection of porn videos, which cover several hardcore niches. Though some sites are frozen as the CzechSharking, the hottest ones always get a new update, so fresh porn is guaranteed.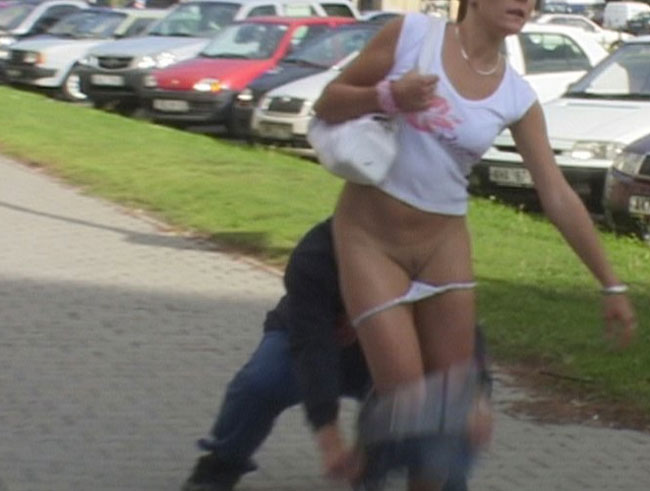 Design and features
On the CzechSharking's tour page, you will be able to browse through a few pages of the videos' list. The layout isn't reflecting the inners page's layout, so you don't really have to get used to it. As you take the tour, you can gather enough info by viewing the thumbnails, and there is a short trailer which shows what the site's vides are about. If you feel convinced, you can easily join, and in a matter of minutes, you get into the members' area of the site. It's really simple, and the red-black color theme of the tour page is also in use in there. There aren't much navigational tools, but you probably won't need them.
The major menu is the one the list's the sites on the left. From there, you can open the chosen site's videos' list sorted by two aspects: recentness and views. When you open the list, you will find the scenes represented by medium thumbnails. Clicking on one will take you to the videos' page. On that page, you can find the player window and the download options, so it's easy to access both popular methods. Playing the videos is a good choice, since they are short, so you can enjoy them without restrictions.
Girls and videos
These guys at the CzechAV have some pigs among them, who are providing the company with the nastiest and funniest ideas for pornographic videos. The CzechSharking is a softer site of the network, but it has really funny and quite sexy things in its videos. What you will see in these scenes will make you believe in fun again, and you will come to the conclusion that average girls are really sexy, and also there is a piece clothes Czech girls don't seem to prefer… and that's the bra. Every girl here is an unsuspecting victim of sharking, and they are getting sharked on the streets of Prague (usually). Now, since they are everyday girls, you can find here all kinds of women. There are those fresh, twenty-something cuties, with their tight and natural beauty, who are those types that all of us would see naked. You will probably notice, that most of the girls are naturally busty chicks, and their tits are really fantastic.
Also, you can find here other kind of women, who might not be sexy in the mainstream meaning of the word, but they still have their beauty. So, these hooded fools sometimes sneak upon older women – you know, the MILF and cougar types, not the grannies – and they also have nice breasts. Even a few BBWs are happening to be get sharked in these videos. So, this is reality? It looks so, because the chicks really don't seem to expect the attack, and when the guys are running away, they really look nervous and a bit ashamed… though only a bit. In some scenes the girls even smile a bit, they might be the perfect ones: they are sexy and they even have a sense of humor. There are mostly two types of sharking: topsharking and lowsharking.
When it's about breast, it's upper sharking, and these videos these silly guys are pulling down the top of the girls, thus revealing their – usually uncovered (no bras) – breasts. These are the sexiest scenes here, and though sometimes some girls wear bra, those also have a sense of sexy. You can enjoy here videos which feature skirt and pants pulling. This type of videos are quite hot and you can see two things in them: nice pussies or nice asses. Sometimes the guys can't pull down the panties, but what you see might be sexy enough. This silly project is fun and sexy and it's recommended to everyone who want to watch something different.
Conclusion
If you wonder why the CzechSharking is recommended, then let us tell you: it's a ticket into the kingdom of the CzechAV, which is probably the nastiest porn provider which focuses on Czech girls. The 26+ sites you can access for the price of one are amazing, and they are warmly suggested for everyone.
This website has been deleted, check more good czech girls paid porn sites!
---
Looking for further info? Check these other porn review sites.