CzechOrgasm review
m4rc0f
CzechOrgasm review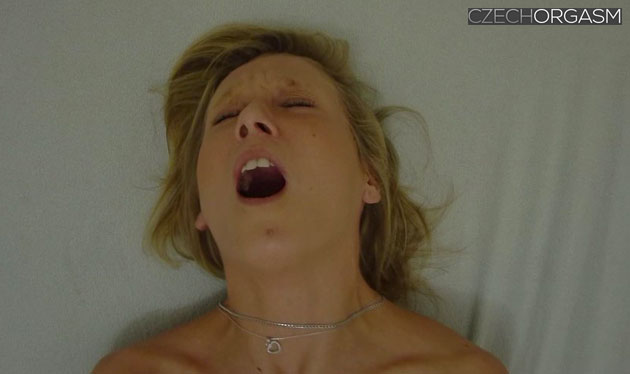 Positives
• amateur models • hd videos • exclusive content
Site Overview
Overall, the state of porn these days is proving to be pretty damn dire. In spite of the fact that there are so many porn sites out there, each one of them being marketed as being the best things since sliced bread, it is highly unlikely that you are going to be able to find a site that would suit your needs, especially if you like some realism in your porn.
This is because porn companies do not realize just how important it is for you to be a part of an experience. They just churn out porn videos as quickly as they can, not really caring about just how much quality can matter a lot more than quantity.
When you think about it, all you really want is a porn video that can make you come as hard as possible, you do not want the watered down content that a lot of porn companies have started providing these days.
When you check out CzechOrgasm, you are going to feel like all of your dreams have come true. If you are into watching a girl come, this website is a big deal because it claims to provide exclusively videos of girls rubbing one out.
But does the site really live up to the hype? Is it really as good as all that? This review has been written with the express purpose of ascertaining whether or not this site is worth your time. You are going to read about the two most important aspects of the site below.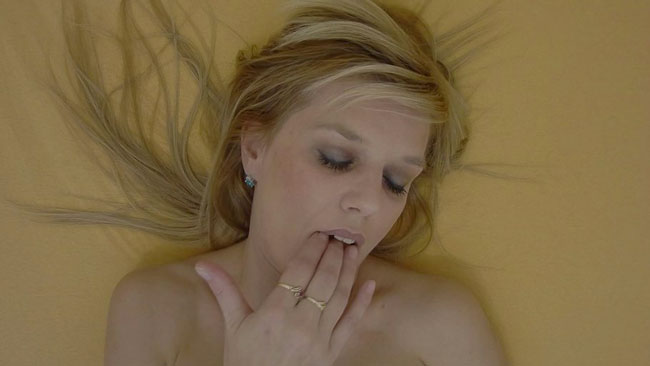 Design and features
The layout of the website has been designed very well. Right off of the bat you will be able to see that the website has been worked hard on in order to create an ambience that people are going to be able to enjoy.
The color scheme in particular is one aspect of the site that you are really going to enjoy whether you realize it or not. Grey is not a color that a lot of porn sites use because they usually want to grab as much of your attention as they can. However, the fact that CzechOrgasm used a muted, sophisticated slate grey instead of all of the other attention grabbing colors that they could have used, you will start to realize that this is a website that is different from all of the rest.
The color really creates a classy ambience in the site, it's almost as if you are in the business lounge of an airport and are going to be served drinks on the house. This is a very important aspect of the site, because it's not just about the videos, it's about how the website makes you feel as well, and this website clearly is going to make you feel very good indeed. The layout of the videos is neat and tidy, which further adds to the sophisticated ambience of the site. Overall, when you finally choose a video that you want to watch, which is going to be very easy due to the fact that the videos have been organized and arranged in such an attractive manner, you are going to have a great time watching it in the extremely high end and classy ambience that this website provides you thanks to its amazing layout.
Don't forget about the affordability, for this is amongst the most affordable sites on Internet and it will not disappoint you.
Girls and videos
The girls in these videos are going to seem very beautiful to you, but you are going to realize something strange and different. There is a very good reason that this is happening.
In the vast majority of the porn industry, the girls are completely and utterly fake. There is nothing at all wrong with this. Rather, it is a good thing because some people really like fake tits and the like. However, if you are a man with more classy tastes, you are going to want something that is a little more natural.
This is why the girls on these sites are going to make you so happy, because none of their beauty is artificial in any way. It is all completely natural, from tits all the way to the hair, and this really contributes to the realistic experience that this website promises to provide you with.
The girls in these videos aren't just naturally beautiful, they are natural performers as well. You are probably going to want to subscribe to this site because of how real it is, but how real do you really want your porn to be? Sometimes girls are really quiet when they come, sometimes they don't cum at all.
The girls in these videos really do cum, there is no faking involved at all, but the best thing about them cumming is how insanely loud they are. They are not afraid to let their screams out while they are rubbing one out, and they are not afraid to really take control of their own bodies while they are doing this.
All in all, the porn on this website is the kind that will make you want to stick around for as long as possible. The girls in the videos are sexy beyond belief and they are naturally beautiful so that is a huge plus point too.
Conclusion
Subscribing to this site is going to be the best thing that you can possibly do, because you are not just going to get this amazing site you are going to get access to thirty other amazing websites for no extra charges. This is a huge bargain considering the subscription fee is so low to begin with and that the sites that you are going to get access are just as high end and high quality as CzechOrgasm.
When you are subscribing just check out how much it costs to get a six-month subscription. You'll find that you can save a lot of money that way in the long run. Do factor the chicks' beauty and natural orgasms that keeps you glued to the internet for fapping.
This website has been deleted, check more good czech girls paid porn sites!
---
Looking for further info? Check these other porn review sites.