CumSoakedFaces review
m4rc0f
CumSoakedFaces review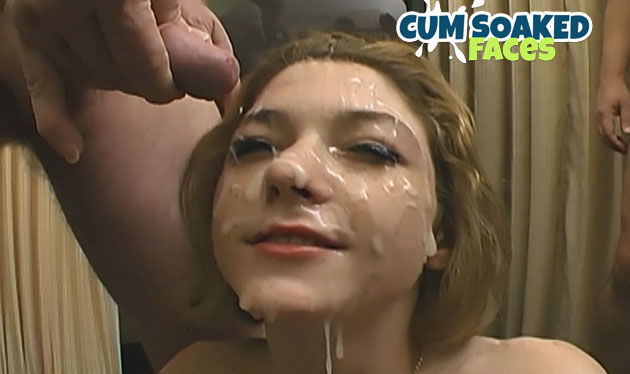 Positives
• daily updates • streaming
Negatives
• not pornstars • interface
Site Overview
One of the newest facial porn sites from the Real Sex Pass network, Cum Soaked Faces features fresh looking girls and the thousand and one ways in which they get their faces soaked with cum. There are a lot of facial porn scenes that you can expect. Fortunately, you are not only limited to these facial porn videos because there are also a couple more bonus videos in the collection.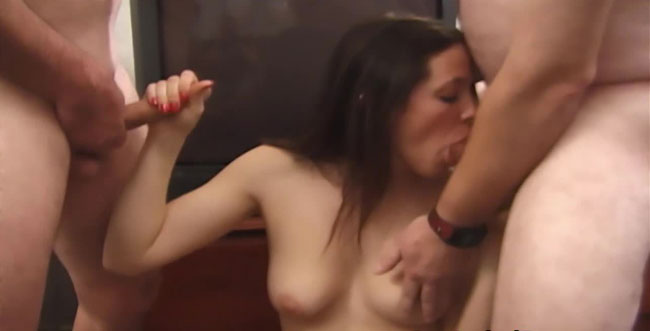 Design and features
Cum Soaked Faces is part of the Real Sex Pass network. If you login to the site, you will be redirected to the entire Real Sex Pass network where you can get a thousand times more videos that are not only limited to facial porn scenes. There are 19 porn sites that make up the Real Sex Pass network and if all of these videos are combined, there are around 3200 videos that you can see in the site's collection. The website's design is not intimidating to use despite the fact that it is bombarded with lots of contents from different porn sites. It has a neat way of organizing its contents, which still makes the site usable and user-friendly. In the homepage, you will see the latest updates. These updates are not only the improvements that have been recently made in the site but they also include the newly uploaded photos and videos.
Aside from these recently uploaded videos, you can also see some other suggested videos and photos such as the popular ones. The videos come in thumbnails, title and the length of the video. A pagination is also available at the bottom of the page which allows users to navigate from one page to another. The photos and videos are separated from one another. There is a page solely intended for the photo galleries and there's another page for the videos. The site is also viewable in different devices. So whether you want to watch the videos in your personal computers or in your mobile phones, you won't have any trouble doing so. You can also use Blackberries, PSPs, game consoles and other devices when viewing it. It also has fast loading pages with no advertisements.
There are already thousands and thousands of videos in the collection. The videos are approximately 20 minutes each. However, I noticed that there are some videos that are twice longer than the usual length of the videos. This makes them around 40 minutes long. Most of the videos are 720×480 and in High Definition resolution. These videos can be downloaded and streamed without any restrictions. The flash player of the site is reliable, fast and easy to use. The same goes for the site's download manager. The photos are fifteen folds fewer than the videos though. There are only 280 photo galleries in the collection. Nevertheless, the pictures all have excellent quality as the videos. There are a lot of erotic poses and concepts that you can see as you browse through the sets. All of them look unedited with good lighting. Each photo gallery contains around 100 pictures. However, the photos are only viewable online since there is no option to download it individually or in zip file.
Aside from these awesome videos and photos, membership to the site also gives you free access to all the videos in the entire network. You'll see a lot of exciting additions from the following sites: Ama POV, All Things Amateur, Ben Dover, BangingPregnant, British BukkakeBabes, eXXXposers, Ebony and Black, Facial Foundry, GILF Adventures, Handjob Heaven, Kim's Amateurs, One Man Banned, POV XTC, Real Couples, She's Boss, Transexual Fun, The Gangbang Club, We Love Bukkake, and Your Choice Movies. Among these sites, you might want to check these top five sites first: Ama POV, Ben Dover, British BukkakeBabes, British Sex Films and Exxxposers.
Girls and videos
There are a lot of models in the site. There's a wide variety of girls here different types of beauties, different types of bodies and different types of appeal. They are basically from different parts of the world, which explains the diversity in the models. Some are from the US, there are a couple of girls from Europe, and there are some girls from the UK. You can find more about these models in the models index of the site where you can find their personal profile and the list of all the movies that they are part of. All these girls commonly have gorgeous faces that are ready to be filled with cum.
In some scenes, you will see busty girls getting their breasts fucked before they receive a warm facial. There are also some scenes where you'll see a group of guys taking turn in shooting their loads on the girl's face. The girl clearly enjoys the attention and the warm juice all over her face. There are also interracial combinations between the actors and actresses. There are black guys doing some kinky things with a white actress and you just can't not seeing those cum spurting out from that large dick. Although the highlight of the scenes in Cum Soaked Faces is facial and bukkake, you cannot also miss the hardcore actions in the scenes such as blowjob, anal sex, handjobs, titty fuck and rough sex.
Conclusion
Cum Soaked Faces is not just a facial porn site but it is also an amateur site at the same time. It has a great collection of photos, videos and amateur models, which makes it a very promising porn site for those who want some kinky and pervy videos.
The collection is large enough to make you cum like crazy because the videos in the entire network are summed up all together in one awesome website. Speaking of website, I have nothing to say against the website's design and functionality. The layout is neat and organized. The site is also very functional and can be accessed in different devices. I would highly recommend this site to every porn freaks out there.
---
Looking for further info? Check these other porn review sites.