CrushHim review
m4rc0f
CrushHim review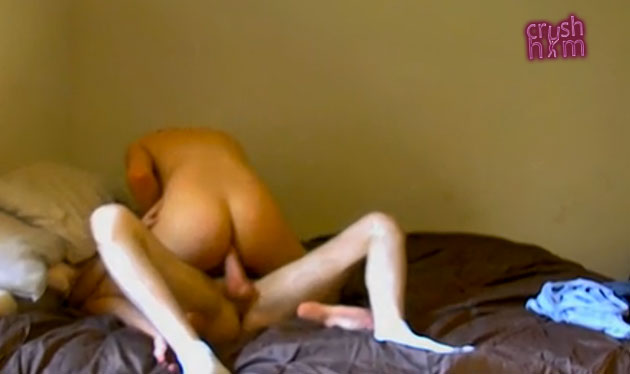 Positives
• revenge videos • hot gays
Site Overview
The CrushHim is a revenge-themed hardcore gay porn site, where you can watch cute twinks screwing around with others, this way taking revenge for their ex-partners' unfaithful behavior. You are going to find here a few videos, but the action is pretty hot, and while you are here, you might actually get curious about how a fine, fresh twink-ass would taste like… especially if you hadn't tried it yet. The CrushHim launched in 2013 so it's kind of new, however, it seems that it was active only during that year. Currently, the site doesn't update anymore, however, you can find a bunch of additional porn videos on the included bonus sites.
The network the CrushHim is a member of is called WeShootPorn, and it's all about twinks having sex and having fun. In the event you are one of those who can get totally crazy about twinks, you are going to love these videos pretty much. In order to satisfy your needs, the site grants you access to a load of different series with twinks in focus. As additional content, you can pick from different third party videos, there are live cams, and if you want to hook up, you can use the basic membership you get to a personals website.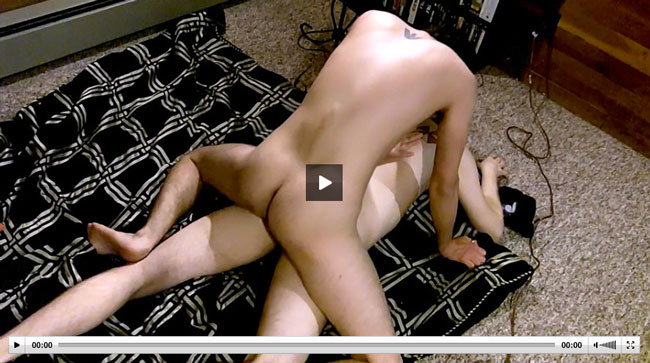 Design and features
The CrushHim has an outdated design, at least as far as the tour page is concerned. You can get an insight about the content by playing the trailers it offers. You are going to see some juicy moments, so these are not non-nude previews. The members' area looks better, and though there isn't a search option, you will find it easy to find the content you might enjoy to watch. The main menu is located right under the banner, and it has the links to the models' list, the photo galleries and to the sites' list. Naturally, you can reach the bonuses and the site's own content easily. The scenes are offered in MP4 files, in four different qualities and sizes.
The highest quality is 1080p, and the good news is that it's a quality you get when you decide to watch the videos in your browser. Due to the age of the site, we would say that the 1080p is an upgraded HD, not the native resolution – however, it looks pretty good. You are going to find a few photo galleries added with the pictures, they are surely worth a look.
Guys and videos
The CrushHim has a bunch of slender and tender twinks, who have some kind of alternative appearance piercings in the nose, in the lips, tattoos, and the likes. They are coming from the fresh face category, so you can expect here some very fresh cuties. Their appearance is quite different as some of them have long hair, others wear glasses. Apart from their facial appearance, they are the usual, modern twinks: they have little to no hair on their body, which makes them look more slender and sexy. They usually have their cock's area and their asses and assholes cleared and neat, made to be sexy and seducing.
The guys here are quite well-hung, to be honest, we felt a bit ashamed to see how big are the dongs these fresh lads have. However, we recognized a few of them, so they turned out to be semi-professionals – though the site claims they are amateurs and they put on a really great show. On the CrushHim you can find hot semi-pros like Benji Elliot or Trace Van De Kamp. The lads are Americans, and there are only Caucasians here. However, if you are looking for some interracial gay fun, you might like to check the network, there are more than 1,400 scene and 600+ different hotties, so you will surely find what you are looking for.
What you can see in the videos is pretty sexy too. The basic idea behind is always some kind of revenge, which the hotties take because their partner made a bad move. This bad move could be cheating, breaking up or simply didn't let the other get a puppy. Well, okay, some of these stories are quite unbelievable but show us one porn video which has any situation happening like it happens in real life. So, the basic situation gets cleared up quite quickly, and they get on with the show. The action itself is somewhat usual: the hot twink sucks his partner's big cock, lick his ass, and even fuck his ass. Usually it happens the other way round too, however in a few cases, the roles are defined, so the bottom stays bottom, while the top fucks his ass hard.
Sometimes the action gets pretty intense, but that's for the best. In most cases, the story ends with a cum-shot. You are going to find here one on one sex mostly, and there is one solo scene, which is pretty dirty by the way. Regarding the videos' style, we've found that they are mostly shot by a third player, however, there are a few quite exciting and utterly sexy hardcore scenes shot in POV. The videos are going on for about 20 minutes, so it's the regular porn video length but it's a pretty arousing 20 minutes.

Conclusion
The CrushHim isn't a big site, and in fact, that's its biggest downfall. However, the videos you can find here are sexy, hardcore, and these guys may be semi-professionals, they really make you believe that they are amateurs. In our opinion, the network sites are making this portal to be recommended and especially those who have a fixation for tight asses and nice, yet alternative looking boys will enjoy these scenes. These lads are cute, they are not jocks, they are real twinks and so, if that's your thing, you should join up.