ClubSapphic review
m4rc0f
ClubSapphic review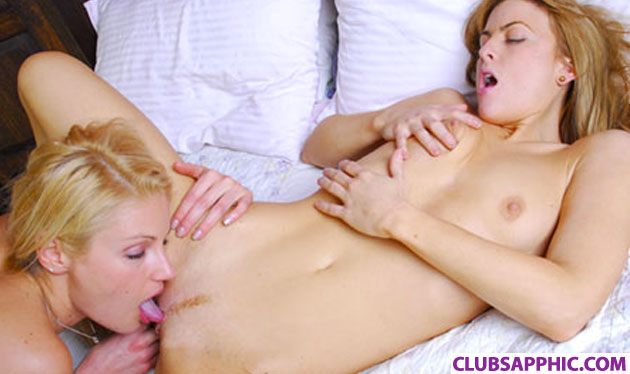 Positives
Top pornstars Free trial
Site Overview
These women here are professionals, but they are not acting like they are overplaying their excitement, thus making the videos look quite honest. This is due to the fact that the videos here are directed by Nica Noelle, a feminist in porn, who focuses her videos on passionate and erotic lesbian love. It's a standalone site, launched in 2009, and it has quite a good selection of porn for you. The ClubSapphic features semi-exclusive porn videos. They are original, since they were shot specifically for this company, however, they are available on DVDs, so you can get a physical copy of them any time. In the matter of online publishing, most of the videos can be considered as exclusive ones.
There is no detectable update schedule, and there might be quite some time between update occasions. But there are more than 230 videos on the site, and since they usually run for more than 25 minutes, they will surely keep you busy for a long time. As far as extras are concerned, you can take a look behind the scenes, by watching the Behind The Scenes videos, and there is a store where you could order the videos on DVDs. The picture quality is quite good, and as you might see, there are many models with different awards won throughout the years, so the quality of the sex is also ensured.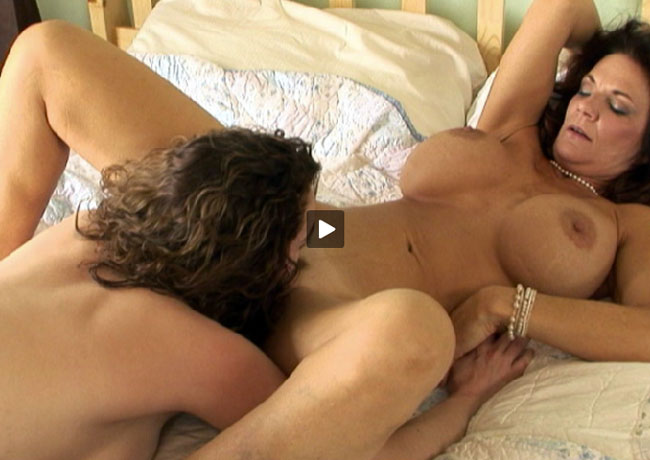 Design and features
The home page of the ClubSapphic looks quite good. There are large thumbnails listed throughout the page, the main menu is easy to find, and the tour offers some preview videos, so you can get some insight on the content. The color theme, and the different style-elements are also neat, and the site doesn't follow the all-pink approach of other lesbian sites. When you log in, you might think that you are at the right place, because instead of a banner saying that you are the ClubSapphic, you will see a banner of the LesboNetwork. The site is part of an under-development network, which features the videos the ClubSapphic and the SweetheartVideo. At this time, there are no other sites in the network, but it's only a matter of time.
Due to the fact that the folks behind the site plan on building a network, they offer some really good navigation tools. You can use a search engine to find your way around, and you might use different filters to narrow the videos' list. You get a Flash-stream for in-browser viewing. The player runs smoothly, doesn't eat away the memory, and it provides a good playback, even if you choose the 720p option to play. Downloading the scenes is also easy, you can save them in MP4 format, in 1080p if available. There are photo sets, and video caption galleries, which you can download packed into one file (per set).
Girls and videos
When you start exploring this neat collection of exclusive lesbian porn, you will certainly notice that this is somewhat different than those you see at the mainstream porn sites. Every girl here looks glamorous, and as they engage in sweet lesbian love they look simply wonderful. Since it's a girls-only site, you can expect to find here the hottest cuties around, doing some very good things with their amazing bodies. The models of the ClubSapphic are all professionals, and they have been doing this kind of stuff for quite some time now. However, they are not really the fake ones, so you can expect to see here mostly natural bodies. Though the models' database doesn't tell you much about them however, some of them have a life-story featured you can see that this is a nicely varied collection of girls, which also includes ethnic beauties, thus making it possible for the videos to cover interracial lesbian sex too. As their overall appearance is concerned, you will see it too, that most of them are naturals.
Tight, intact bodies, nice faces and sexy movement is what these girls have. Nice medium and large breasts are around, and when the girls turn, you can enjoy watching their cute buttocks too. They are quite perfect, it's too bad that many of them aren't a bisexual. Among the models you can find big-shots too, like Kylie Ireland who is a winner of two AVN Awards. The videos here are a directed by writer/director Nica Noelle. She is a bi-sexual porn director, who makes movies for ClubSapphic and Sweetheart video. Ms. Noelle is quite a feminist, and her videos are always focusing on girl on girl sex with passion and erotica. This also depicts what kind of scenes you can expect on the ClubSapphic.
Most scenes here feature couples. Groups are seemingly not available, so if you were hoping for watching four or more pussies on the stage, you are not in luck. Nevertheless, these videos are astounding, and they show you (and to all males) how to lick a pussy properly to make the girl cum hard. As far is it can be found out, there are mostly middle-hard videos, and the harder things you can see is the fingering (sometimes with three fingers) and the oral stimulation of the other's anus. Every scene is scripted, and they tell a story, so get ready for some dialogues, and interesting situations.
Conclusion
The ClubSapphic has a really nice compilation of porn, and these videos really worth watching. In case you are looking for lesbian sex, but you are tired of the fake bullshit of the mainstream studios, these flicks offer a fine alternative. Every girl is gorgeous, and though there isn't any nasty going on, the videos are quite arousing. Since they come from DVDs, and most of them were published much earlier, you can expect here a stable DVD quality, which looks good nowadays too.
---
Looking for further info? Check these other porn review sites.