BootySisters review
m4rc0f
BootySisters review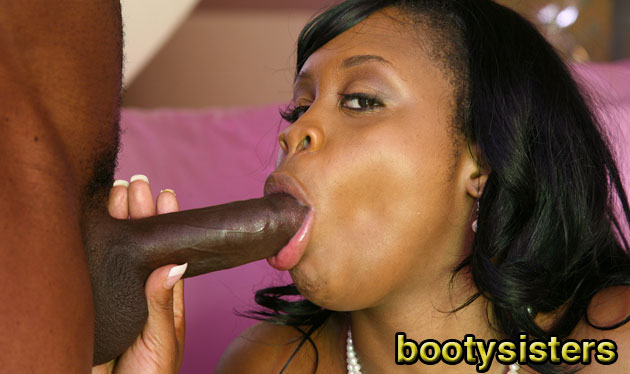 Positives
• hd videos • big ass chicks
Negatives
• no softcore • no caucasian girls
Site Overview
The BootySisters has a compilation of interracial and Black on Black porn, coming from different producers, but offering the same level of excitement. As one usually expects from a porn site, the BootySisters has videos and some photos for you, and there is always more to watch. The BootySisters launched during 2009, and it built up a neat, but currently fixed collection of hardcore porn. You will find here circa 170 videos of hardcore sex and great booty, but they are not exclusive… however, they are quite good in quality.
There are two ways to access the BootySisters: join this site itself or join the network of this company, called the SexSee. If you are interested in the only booty, then the sole membership for this is recommended. What else will you get? As a member of the BootySisters, you gain access to its own listed collection, and there are bonuses for you to enjoy too: you get a network access to the SexSee sites. That means a few hundred more porn videos to watch, in a streaming only format.
These sites cover several hardcore niches, and we are positive that they may satisfy you and keep you interested. Also, the members' area has some ads, but these are just a few banner on the sides, they are not placed in the content area.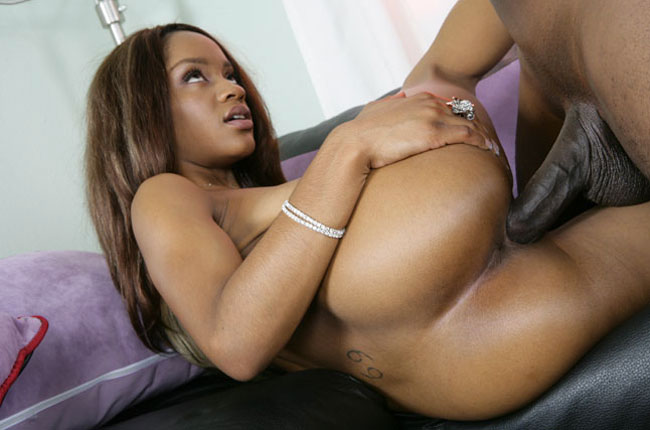 Design and features
There is a fine tour you could take on the BootySisters. Apart from the big pictures with those silly descriptions, you also have some preview videos to enjoy. The listing style and the overall design of the site tell that it has seen better days, and it's not going to be upgraded anytime soon. The members' area has its own design, though the basic template is shared between the network sites. This means you will see the same features on every page.
There is one menu, placed under the banner this is the content menu, which gives you the option to browse the videos, check the bonuses, the live cams, and the usual stuff. Search is also available, you can use keywords or model names to find the hotness you seek. On the scene's page, you can leave your comment and rate the videos. The BootySisters has streamed videos only and you can't download anything. Since it's streaming-only, the stream is really strong, and the player is fine. You can select the video quality by choosing from a dropdown under the player.
The buffering isn't too long, and if you want, you can watch the videos in full-screen. These flicks will be available for you as long as you are a member. We were actually a bit surprised to see how nice the playback was, and the HD videos played smoothly too, so it's a really neat feature. The BootySisters doesn't offer any photos, only a few screen captions are listed.
Girls and videos
On the BootySisters, you will see a lot of hot Black girls who are more than eager to hop on a big cock (totally disregarding its color) and ride it while it lasts. Also, they all have some really big booty! In case you've already opened the tour page, you will see it at the first glance that there are some really fine chicks here and they do some really hardcore sex. Naturally, for this type of pornography, the producers look for professionals, and in these girls, they found that.
You are going to find here mostly fresh girls, but there is no doubt about their professionalism. For example, there are the hot Angel Eyes here: she is gorgeous and natural, and apart from the BootySisters, she is featured in hardcore videos of different producers throughout the world. Her booty shakes nicely as she gets pounded in doggy style, but there is always more! Another good example to describe the girls you can see on this site is Stacy Adams: she is also cold hard professional that handles a cock like it's a natural thing for her (it is, probably). Stacy has a booty, that's true, but one of her most exciting asset is that great pair of boobs she has: hot ass and hot front, that's what makes her so hot.
These movies are coming from the same producers, and though the photos look great, the videos are not that shiny. They are exciting and hard of course, but the video quality is not the best. So, let's talk about these videos a bit more: you will find here one on one and threesome videos. The couples are usually interracial and they perform regular hardcore sex: the girl gets to suck the cock, and after some licking, she gets drilled in many different positions. In a few cases, there is a background story, but you only get hints of it from the video descriptions.
And then there are the juicy threesome videos. These are always the same setups: one chick takes on two cocks. In most of the videos, the action is not that hard. For example, we haven't seen any double penetration, so it's usually one guy drilling one guy getting blown. Of course, the sex itself is quite good to watch, and you will get that arousing feeling as you watch them. We have to say, we were quite satisfied with this collection, and though the sex is plainly hardcore, it was really good to watch.
Conclusion
The BootySisters is one of those sites which we leave with mixed feelings. The sex is really hot in the scenes, which are not exclusive on the other hand. Also, we really appreciated the HD videos, but that won't turn the site on to start updating again. So, as you can see the BootySisters is a good, but quite divided site. We would say that you should give it a month or so and see how that turns out. Also, the network access worth is it, so don't skip those included sites either.
---
Looking for further info? Check these other porn review sites.