BlackThroatFuckers review
m4rc0f
BlackThroatFuckers review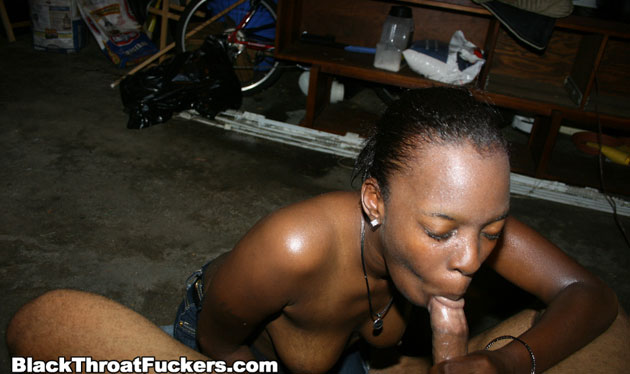 Positives
• hot ebony girls • blowjob videos
Site Overview
As the BlackThroatFuckers name tells, there are Blacks and throat-fucking on this site. You can enjoy here the performance of a lot of hot girls, who get their face fucked hard, and who are going to gag on some hard Black (sometimes White) cocks. The Remedy Entertainment brought you this site too, and they also give you half a dozen hardcore portals to enjoy, thus you are going to get a quite worthwhile membership. If you become a member on the site, you will find yourself overwhelmed with juicy and kinky porn with BBWs, matures and several other hardcore niches.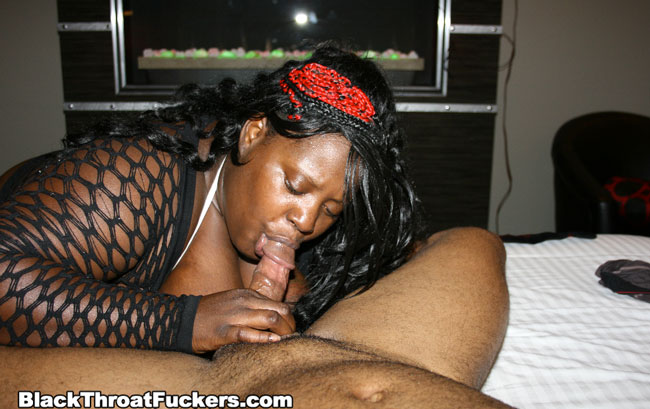 Design and features
The tour through the BlackThroatFuckers is quick and easy, and if you are not ready to join yet, you should pay attention now. The layout is easy to go through, you won't miss anything if you don't make it to the bottom, since the menu is on the top, and it remains there even if you enter the members' area. You can do only one thing as a visitor: browse the scenes by using the pagination the site offers – just few pages are granted, listing some of the videos. You will see a big thumbnail at each piece of the list, and a short description with some info on the girls and the action. And that's it, if you reach the last page, you are done with the tour. What you might do is to take a look on the included sites, you might find those more convincing to make you want to join. The registration is easy, and when you are inside, you are going to find the layout to be just as plain as on the outer page. Never mind that, just start exploring the collection. Good news is that the site is responsive, so you can navigate it nicely on mobiles too.
So, there are streamed flicks, and they come in a Flash-player, that access an SD source. You will find it out in no time that the videos here are not exactly coming from the best studio, and they don't offer higher quality than an SD 480p. You have download options too, and since we haven't found a ToS on the site, we can't tell you for sure whether there are limits or not. But, we haven't found user-reports about limitations either. So, let's say there no restrictions in use, or limitations in downloading. Mostly MP4 and WMV files are featured, but you may run into other file types. The guys have been shooting photos too, you can access them on the appropriate page, however keep in mind that it's not professional photography, so the quality and the angles are only average.
Girls and videos
There is a fine variety of models on the BlackThroatFuckers, as the site offers you not just some really hot Black girls, as most sites of this company, but also they have a large selection of cute Caucasians. Naturally, the ethnicity is just one level of the variety the girls represent, and there are even more factors which make them really diverse. There are cuties, with tight body, and a very fine appearance, however you will find here a selection of not-so-hot women too, which look somewhat average. If you like matures and BBWs, you don't have go far either, since there are few amateurs doing deepthroat fucking on this site too. If you like to watch not professionals performing things that those pros would envy, the collection of the BlackThroatFuckers will be fun to explore. These hot pieces are going to make you interested for a time, as they look neat, and the sex they perform is very hot. They all get their fair share of bust as the guys make them gag on their cocks. The male performers are usually the same, and apart from one or two White lads, mostly Black guys are face-fucking girls here.
Every video is shot from the guys' point of view, however on a few occasions you can see the action from a different angle. This isn't professional porn, and it's also far from to be considered as semi-professional. The girls are really putting on some hard show and the guys are not going easy from them. There are only blowjobs on the BlackThroatFuckers, and if you play with the words, you can see what two major types of action is here: there are Black throat-fuckers, and Black-throat fuckers because you are going to find white guys getting sucked by Black girls. Though the major content is about Black on Black and Black (guys) on Whites. If you have a fixation for blowjobs, or you get the necessary arousal by watching girls getting literally destroyed and fucked on the throat, then you are especially going to love these videos. You are going to see the girls getting straight down to business, as the videos don't feature dialogues or other stuff. The BlackThroatFuckers will fulfill its purpose and keep you entertained for a time, long enough to feel satisfied about joining. The videos are varied in length, as you will see here scenes with only 10 minutes of hard fun, while others are go on for as long as 23 minutes.
Conclusion
As most of the Remedy Entertainment's websites the BlackThroatFuckers is also kinky and heavy, and have more benefactors than disadvantages. The sex in the videos here is really good, and while the models are doing their fine job, they show you exactly how a good porn video should look like. In case you don't mind if the girls are taken advantage of, and they made to do things they are not comfortable with, you won't have any issues with the flicks here. Also, the membership makes you eligible to all Remedy-sites, so there is going to be some very hot porn for your entertainment, covering niches from the kinkier side of the industry.
We're not linking anymore to Black Throat Fuckers, visit BADBLACKBABES