BlackJelly review
m4rc0f
BlackJelly review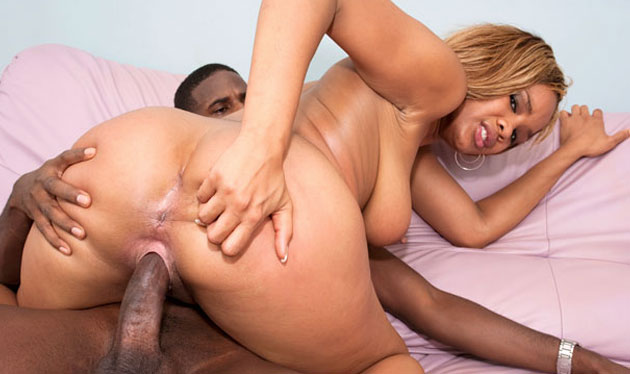 Positives
• good quality • hot ebony big ass girls
Site Overview
Porn has started to become really boring. For someone that has been watching porn for some time, there really is no site out there that can give the sort of experience that deserves money for. Plenty of sites out there do claim to provide high quality porn but there are two main problems with these sites. The first problem is that these sites are far too expensive to subscribe to for the average person, and the second problem is that even if you do end up subscribing because you have a lot of money to spare you are not going to like what you see at all. These sites don't put a lot of effort into the porn that they provide.
However, BlackJelly is not like any of these sites. This site manages to give you a high quality porn experience, one that is of the highest caliber and involves some truly sexy women. The site can easily charge a lot of money for its services, but the best thing about it is that it chooses to remain affordable.
A majority of the porn sites are fixated on a few aspects of the porn as a concept – the slut sucks the stud's dick a few times, followed by the stud licking the slut's pussy, a few close-ups of the pussy, followed by a few standard positions – the doggy, missionary, slut on top, and finally, the stud comes, and the slut keenly and obediently takes his cum on her face, mouth, and tits. Plain and boring vanilla porn describes this act. What sets BlackJelly apart is its fetish on a black chicks' booty. How many of you guys like to squeeze a hot looking and round ass, that too of a black chick? Imagine hugging a bootylicious slut and your hand automatically looks to hold the ass and squeeze it, isn't it? A black slut with a hot booty is always groped and squeezed, and many of you do have this fetish.
BlackJelly is out there to satisfy this fetish of yours.
You might be thinking that this site is absolutely perfect for you and would be going to subscribe immediately. However, it is important to know everything there is to know about a site before making the decision to spend money on it. It is for this reason that this review has been compiled, where two aspects of the site have been detailed out.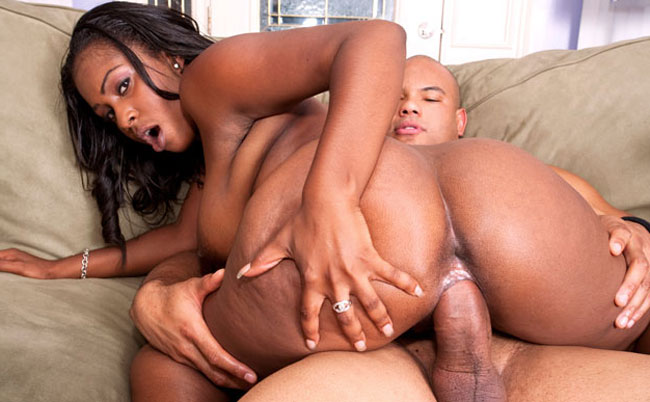 Design and features
This site has a great design and layout. There is a reason for this, and that is the color scheme. Most sites out there just don't get their color scheme right. They choose to use subtle colors often and, as a result, the layout ends up looking very boring indeed, not like something that you would be interested in subscribing to. However, BlackJelly does a great job at using bold colors. It also does a great job at avoiding the problem that bold colors can often cause, the problem being that you end up getting too distracted by the colors to be able to focus on the porn videos that this site has to offer.
When you enter the site, the first two colors that you are going to notice are purple and pleasant pink. These are some exciting colors that help you get into the party mood that this site is obviously trying to convey. As a result of these colors you are going to feel very horny indeed, so much so that you are not going to want to leave.
However, the one thing about this site that you are truly going to love is the background. The white color background along with the yellow provide excellent backdrops.
The white gives the site a very spacious feel that relaxes you to a great extent, and the yellow does a good job of brightening the site up so that you don't feel bored while you are there. All in all, these colors highly accentuate the porn watching experience so that when you start watching videos here you are going to experience some of the best orgasms of your life for sure.
Girls and videos
This site has done a great job in hiring some extremely sexy black girls. Pretty much every girl you are going to see here is going to be utterly beautiful, so much so that you might feel mesmerized by their beauty. However, the truly commendable nature of this site's amazing selection of black girls is that there are so many available.
Most porn sites out there just give you a few girls and hope that you are going to remain satisfied with them. However, you will probably end up getting very bored indeed and would not want to stay on this site for very long. The great thing about BlackJelly is that it has hired a lot of girls, each of which give an amazing performance.
This makes it easier for you to find something new and exciting each and every time you go for a new video. When you come to this site again and again, you are going realize that getting bored here is completely impossible, because there is just too much variety to allow you to feel that way! When you start to get into the videos you are also going to realize that each girl gives a genuine performance and experiences true pleasure, and this will really improve the overall quality of the jerk off sessions that you are going to enjoy while you are using this site.
All the sluts and chicks on this site are black, having amazing booties, and that's what makes them special.
Isn't it hot to watch these booties subjected to some amazing anal sex? Watch these chicks' black and round asses being pounded by hard dicks, with the booties acting as a natural cushion while heightening your fapping experience. The videos are very well shot and the fetish on the black booty is genuine. On watching the videos, you will realize why BlackJelly is a special site, and why you should also start fantasizing about booties, especially on the black ones. When you compare the black slut with the white ones, you realize that the black slut has a more beautiful booty as compared to the white one. This makes black booties more attractive too.
Each girl, chick and slut has an amazing booty, and when they shake it to the movement of the fucking, you are sure to get your temperatures soaring before you cum hard all over your place.
Conclusion
All in all, this site gives you everything that you could possibly need from a porn site. The high quality porn is arranged in a highly attractive setting which makes you want to keep coming back again and again. As a result, when you subscribe to this site you are going to feel like you are going to get a lot of value for your money. You can even save a lot of money by subscribing to several months in advance. If you want over a fifty percent discount you should really think about going for the six-month subscription!