BigCockLovingTeens review
m4rc0f
BigCockLovingTeens review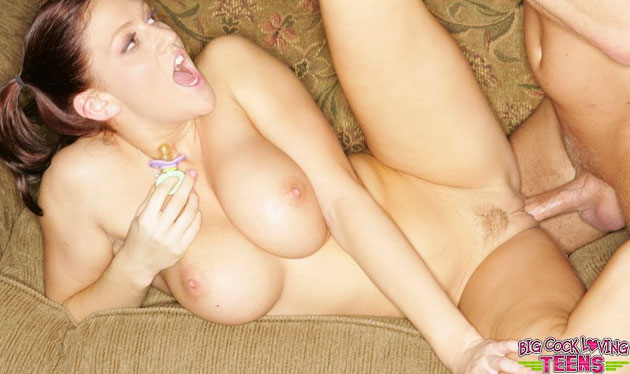 Positives
• hd movies • gorgeous fresh girls
Site Overview
The videos of the BigCockLovingTeens are quite spectacular, and we would even go that far and say that they are much exciting. If you like cute girls, this is one you should check, but if you also enjoy watching as those cute chicks get their pussy sieged by arm-thick cocks, then the BigCockLovingTeens is a site you will find satisfying. We have to say that we were awed by the great number of sexy girls here, and the actions they perform is also something one should consider as heavy and real hardcore. The site launched in 2010, so it's a middle-aged portal, and it has a fine-sized collection for the members to explore. These videos are not exclusive unfortunately, but there is nearly 200 of them, and so the numbers are somewhat making up for the unexclusive nature. You will find out quite soon that the site's collection is not growing anymore.
There are dates showing recent updates, but we have to say that we know the Sextronix quite well, and the company doesn't produces its own porn, and sometimes it's just rotating content. It seems to be the case for the BigCockLovingTeens too, but the large amount of extras will make you forget about it. The membership won't grant you access to an actual network, instead you get to browse selection of other Sextronix websites with gorgeous girls and hard sex. You'll get 10 sites for the price of one, and these feature some interesting niches. On the TotallyTeens you know what you can find – hot fresh girls in hard action. The UpskirtsMania is a kinky softcore site with no actual sex, only (staged) upskirt videos and photos.
There is another softer site, the DrunkGirlsFlashing, which shows you as hot cuties are flashing their fine breasts. AbsoluteHandjobs and the FantasticCumshots are all about cock-pleasing action, performed by selected cuties. The LovelyCheerleaders will help you live your fantasies, and don't deny it; we know you were fantasizing about those girls. One of the hottest sites you get to browse is the SecretHarem, which offers you cute Indian girls in sexually (heavily) explicit videos. There is also a portal with good hardcore action from the Japanese type: the MangaErotica is a neat hentai site. The CzechSexClub and the 3DGirlfriends are also sites you should pay attention to. Since these portals are all Sextronix sites, you will get access to a close, barely growing collection, but the quality and the other extras are going to satisfy your very needs.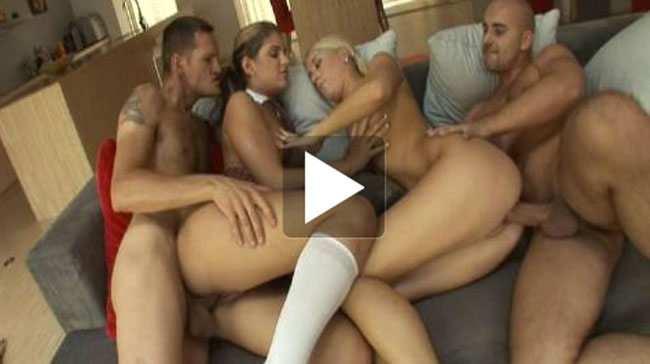 Design and features
The home page of the BigCockLovingTeens is fun to browse, though it doesn't offer any actual tour features. You can scroll down to the bottom of the page, and you are done with the tour; the only thing remains for you is to join. On the signup page you can see the included sites listed, and it might be possible that the sites you see there are not matching the ones you read about in our review – they might change, but we try to keep up. So, when you are done touring, let's take a look on that members' area. The template the site uses is lovely, though they should have put a skin on it to look better. However, the features are many and quite good, so let's start with them.
You will find several menus and lists throughout the page. The content's menu will help you find your way around the videos and photos, just as the search engine will do. There are quick links on the left, and they also include a list of categories/niches too. The bonuses are also there, we advise you to check the DVD Theatre too. There are some negative thoughts in our mind when inspecting Sextronix sites, but when we actually access to content we really feel glad: the claims of HD and Full-HD porn are not lies, the site actually has them. Here you can find mostly 720p videos, but they look really great, and when you start playing them, you will see that this is really a fine site.
They are streamed in WMV format, so you should keep your players up to date. There are WMV and MP4 files for download, with several quality and speed options to choose from. There are a few high-res photo sets, with 100-150 pictures in them. These are obtainable as zip files.
Girls and videos
The girls in these videos are cute semi-professionals. They are not fully professionals, since as you may see, not much of them is featured in any other porn scenes. Nevertheless, they put an awesome show for you, and they get those big cocks deep down their pussy and ass. We found some really spectacular, natural girls here, and it's quite a joy to watch them in action. Firm asses, sweet medium tits, and cute faces welcome you here, and we haven't even mention the great sex.
The scenes are also closer to the amateur style – they are captured with one camera usually, and the videos don't seem to feature too much director's work. The sex is amazing however. As the girls stuff those cocks in their mouth you know that there is something hot happening, and when they get it actually into their vagina it's really fantastic. Mostly pussy-fucking featured, but there are way too many videos which feature anal penetration – these girls really got it coming. In a few scenes there are threesomes, and sometimes two couples fucking independently.
Conclusion
So, our BigCockLovingTeens come to an end, and it's time to make a conclusion. With only a few issues found this spectacular website is one of those that you should keep in mind when you are looking for hardcore porn. It's especially satisfying to watch these simple, semi-professional videos when you get tired of the big-shot premium studios' fake porn. We think that you should check the site, become a member for a month or too, and download everything you like.
---
Looking for further info? Check these other porn review sites.