BigBoobsPov review
m4rc0f
BigBoobsPov review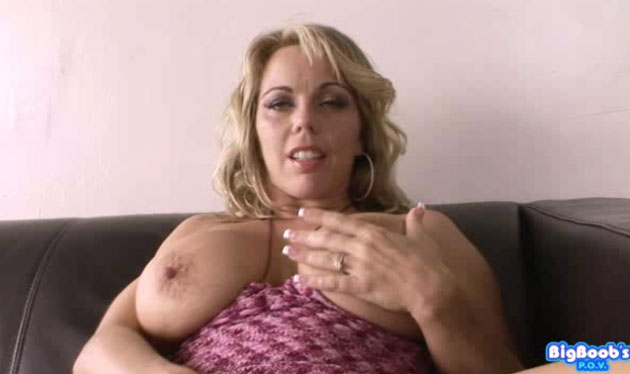 Positives
• big boobs • exclusive content
Site Overview
The BigBoobsPOV is an eight years old hardcore porn site, where you can find hot chicks with large boobs getting fucked hard, all captured in a fine PoV style. In case you are looking for large-tits models you should pay attention, as this site is one you shouldn't miss out on. Powered by the TheSCOREGroup, the site has been online for some time, and it seems it offers a fully exclusive collection of hardcore sex. You are going to love these videos, especially if you are looking for some hot cunts in really juicy action. The videos of the BigBoobsPoV will certainly make you horny, and thee satisfaction these big boobs offer will make you forget all issues about the site.

There aren't many problems though, only it looks like barely any content comes nowadays, and the counts don't really want to increase. This was the only problem we found, but there are no download limits, and you gain access to some extras too – there are third party bonuses, like a VoD, and you have the option to enjoy some bonus scenes. You can watch here some really big tits, and that's the main feature of the BigBoobsPOV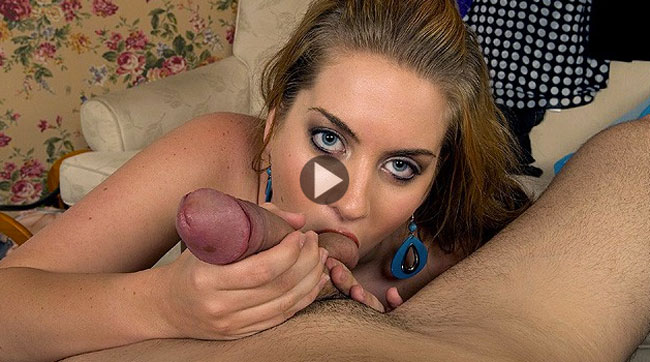 Design and features
Getting to the site is easy, follow one of our links, and you can see what we are talking about. The site has this strange blue design, and frankly, we don't know why they chose this color. You have to get used to it, because the inner section is the same as the outer page. The site doesn't hide the actual content from you, thus you can enjoy some hot preview videos and view some pictures. After you sign up, you are going to land on nearly the same page. Inside, they grant you a few navigation options in the form of a simple menu – search engine is not available. We are certain that you won't have troubles with navigating the content. There are really many download options. You can save the videos in their full length in WMV, or MP4 format – the resolutions depend on the age of the flicks. You might like to save only part of the scenes, and that's a possible too, as there are 5 minutes clips to save – three settings are available: two WMVs and one MP4 format.
It looks like there are HD files too, along with mobile formats. On each video's page you can find the photos too, and you may also preview them with watching the trailer. The streaming options aren't that varied, but at least you can select the speed that best fits your machine: you can pick from High and Low bandwidth.
The photo sets also worth to explore, as they feature real digital shots of the girls and of the action. The photography is semi-professional at the best, but models are too hot to miss out on these pictures. An average gallery consists of cc. 70 pictures – for the best viewing experience it's recommended that you save them via the offered zip sets.
Girls and videos
The girls of the BigBoobsPoV are professional porn stars mostly, and though they are not newcomers to the industry, it might be possible that you've never heard of them before. That's due to the fact that there are many Europeans among them, and they are somewhat not the kind of the girls the Internet's full with. They are a busty, that much is certain, but some of them could be considered as BBWs, or a bit fatter than the average. We loved them nonetheless, because all men love boobs, and these models have huge nice pairs. Considering their level of expertise in sex, they probably started their career somewhat earlier, and they seem to love what they are doing. You can find here mostly Caucasian models, but if you dig deeper a few ethnic (mostly Asian) hotties might come about. To give you the idea about what you can expect here (regarding the girls) let us tell you about one of the most exciting scenes. This particular video features Puma Swede and Carly Parker – they are both cute natural hotties, with big juicy breasts, and some very fine booty too. Both of them could be considered as MILFs or Cougars from the fresher type, so this video is like your wife and her hot girlfriend are sharing your cock, which just enough to make us all horny.
Now this video is really awesome, and it represents not just the norm of the girls here, but also the style of these movies. Every flick comes in PoV style, and when the models are actually doing their hardcore porn-stuff, they are going to get you the necessary excitement you seek. The POV style is nicely done, and though the videos are giving an almost-VR feeling. The sex that happens is quite something. One would think that a site with big boobs in focus offers only videos where the models are getting some worshipping, and cum all over their body. But not here – here they give you girls who are doing all kind of juicy stuff: they suck the cock of their man, let him drill their pussy, and even they make him fuck their butthole. That's right – you are going to find here busty girls getting ass-fucked too! We certainly enjoy the flicks of this site, and we think that you should pay attention to it, as it's just plain awesomeness.
Conclusion
The videos are not exactly what you might expect from site with the name BigBoobsPOV. They are far better as there aren't just tit-worshipping but also hardcore sex takes place in them, and they are going to take you where you want to go… The site doesn't offer you bonuses but that's not really issue as it updates and has a growing collection of really juicy porn for those who are interested in such things.
---
Looking for further info? Check these other porn review sites.