Bffs review
m4rc0f
Bffs review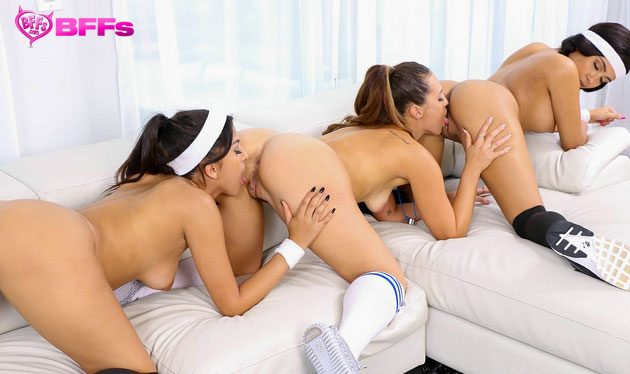 Positives
• hd movies • exclusive content
Negatives
• no frequent updates
Site Overview
Best Friends Forever. No, it's not another episode of Happy Tree Friends, sorry. If you like fresh girls who you could find in hostel dorms who take the concept of sharing to another level, you'll surely enjoy BFFs a lot. Do you want to know what this is about? Then, read this review before it's too late.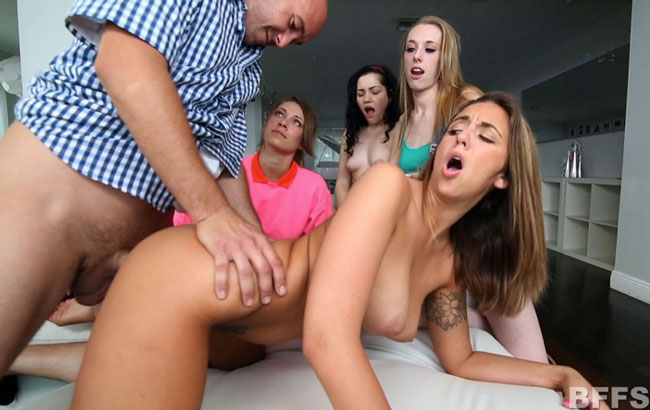 Design and features
Just great. The overall layout of the page blends well, with basic features such as a black and white uniform background highlighted by large pink letters on the main headlines and titles, a few other pink buttons and a gallery of images that just never ends. You'll be amazed at a large number of scenes on this page. When you access for the first time, you'll find a preview of some scenes, but updating the page a couple of times more you'll see such a long list of porn that I doubt very much that you can finish watching in a short time.
I recommend you having at hand a flask of eye drops, cause watching so many sluts at the same time will make very difficult for you to blink again. Each scene has its corresponding title, somewhat tasteless, along with its respective posting date. So if you're looking for cool stuff fresh from the factory, you'll have the opportunity to sort the scenes by date, which will save you hundreds of hours lost on tedious searches. Each scene has its respective HD tag, so you'll be sure the content they offer has excellent quality. The excellent quality remains even if you browse the website on your mobile device.
Girls and videos
Many nice tits, wet vaginas and a lot of drinks are the veins of these amateurs willing to share much more than their underwear. Believe it or not, these girls will devour more than one huge cock and leave something for their other roommates. That's what I'd call true generosity. All the scenes are the result of mixing great parties, lots of drinks and lots of nerdy girls that will turn into real insatiable sluts in front of the cameras. Hardcore and just hardcore here, so don't expect anything romantic or delicate, cause you'll not find it. The aim of these beginners is to give as much pleasure to their fellows and make cum as many as possible.
At BFFs, any festive moment can turn in a blink of an eye into a massive orgy with everyone against everyone. I would give anything to be in one of these parties and see how two or three best friends share my huge sausage between them. Despite being quite amateur, all videos from 40 min in duration are in HD quality and can be downloaded in .flv, .wmv and .mp4 formats. In total, all videos are more than 53. Each of the galleries has a total of 250 images. The 38 complete galleries available on the website can be downloaded individually in .zip format. Although the content isn't so extensive, it's really worth checking it completely, especially if you are looking to fill your hard drive with very good memories.
Conclusion
Generosity. Undoubtedly, these girls know perfectly what it means. However, they'll not be willing to share without receiving anything in return. These amazing sluts want it all, and they want it inside of them. If you want to share with them your biggest doses of cum, run and get your membership.