BarelyLegal review
m4rc0f
BarelyLegal review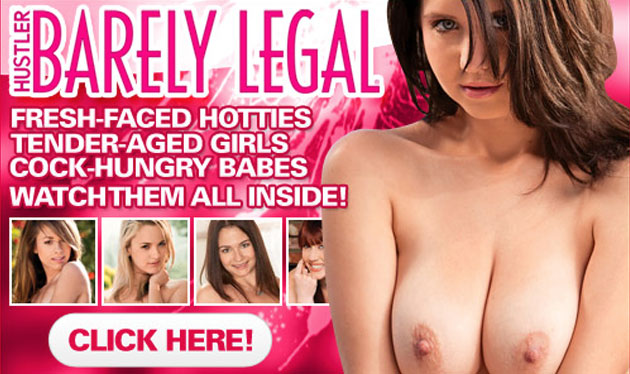 Positives
• top pornstars • hardcore scenes • digital magazines
Site Overview
BarelyLegal is a sexy website composed of really fresh ladies as models who are sexually active. They are also very daring enough to pose nude and perform most sexual fantasies of men and women alike. What are these sexual fantasies? The usual what some guys and gals get excited on in secret some tata fun, virgin unveiling, massage+sex, a super hot teacher teaching the unassuming student something else, dirty old man and fresh girl with daddy issues, fucking with strangers in a truck and more. Anything you can think of, it is here in BarelyLegal. Some are sort of reality-like films in BarelyLegal, but the stars and models are all professional porn stars. Everything is making believe in terms of story and plot, but the sex part is all physical without camera tricks. You can say it is a fancy site it is from Hustler, if you get the drift. And since it is a members only network of pornographic websites, you will be able to access the videos, films, pictures and models at full capacity if you sign up and become a member.
The videos are in HIGH DEFINITION and of really great viewing quality. There are no advertisements on the site because it is for members only and it is exclusive. And speaking of exclusiveness, the films have not been seen on any other website except in BarelyLegal. The typical question is this: are there sub sites that members of BarelyLegal can enjoy in the Hustler network of sites? Well, the answer is a big YES. Hustler is operating 19 adults only websites and if you are a member of BarelyLegal, you will be able to access all of it. Yes, you can sign up for BarelyLegal membership and yet avail of all of Hustler's websites in the network.
Regarding updates, BarelyLegal has something new at least one film every day or every other day. This means that they are updating their site more often than any other regular porn site. There is new material almost daily. BarelyLegal has had at least 5 AVN Awards (Adult Video News) and that includes Best Vignette Series. The Hustler network has consistently received awards from AVN and XBIZ (publisher of adult news and information) since 2002 until 2014. This only proves that the network provides quality material for its members as evidenced by these awards.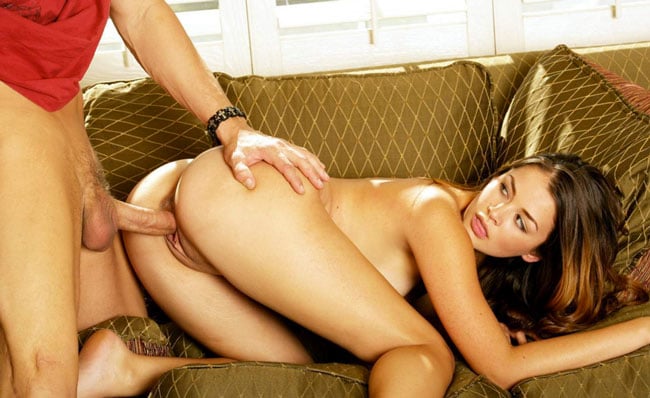 Design and features
At first glimpse, the website looks very classy and elegant. Everything is organized with the menu on top which makes it very easy to navigate even for a first timer internet user. The home page contains the headings Videos, Photos, Pornstars, Magz and All Sites. They also have Twitter account, FaceBook account, Instagram account, Google Plus page and Youtube channel all about Hustler, BarelyLegal included. The top of the page also has Member Log In and Instant Access tab. The Instant Access tab, if you click it, will redirect you to a membership page. It says that BarelyLegal has incredible hardcore porn films, that the membership is very discreet and without hidden fees, that the site is being updated regularly, that the customer support online is 24/7 and that the models of BarelyLegal are damn hot.
As a member, if you want to search for something specific, the site has a search bar for convenience and ease. So for example, you want to see films about nannies, all you have to do is type the keyword of your liking, in this case nanny, and press Enter. If you are a member, you can try other keywords or categories anal, black, creampie, facial and more. The MAGZ heading is all about the magazines of Hustler and BarelyLegal. These are all digital magazines which you can access and download. You can use your PC, laptop or any other mobile gadget tablet or phone. If you are a member, you can access these Magz too. Are the Videos downloadable? Yes, you can download all 1,700 plus DVD's on the network. You can also watch it online. The photos are in high quality, very vivid and clear. There are about 105,000 plus photos all in all. If you want to jump from one scene to another, there are approximately 9,500 scenes that you can enjoy.
Girls and videos
Talking about the ladies of BarelyLegal, the whole page is not enough. But to put it in a concise manner, there are 2,500 hotties in the network that you can have access if you are a member. (You might also be interested in the Live Chat of Hustler which allows the member a free account.) Now, if you click on the Pornstars heading, you will see that the ladies are featured in an alphabetical order. You can also click the ALL subheading to view a long page of all the stars in the network. If you would like to get to know the new hotties of BarelyLegal, just click on the Newest Pornstars subheading.
If you want to know who are the porn stars that are popular in BarelyLegal, click on Most Viewed or Top Rated. You will also see who are the Featured Pornstars and their details too their ethnicity, hair color and eye color. Oh yes, their vital statistics as well. These ladies are too sexy for words to describe, literally. The Videos heading of BarelyLegal are subdivided into 6 parts the Latest Updates, the Most Viewed, the Top Rated, according to Title, the oldest videos, and the Featured films. Click on anything that you like and you will view it in High Definition. You can also view it by grid with photo teasers or by list with a bit of a synopsis of the story.

Conclusion
BarelyLegal by Hustler is a Grade A porn website. Being a member of this site will provide numerous benefits. Your money is well spent here. How come? For one, BarelyLegal is managed by Hustler and when it comes to porn, they are on top of their game. Second, they have a large archive of videos, scenes and photos. Third, you can watch them anytime, anywhere and with anything as long as you have mobile net or wifi. The fact that these videos are downloadable, that is another benefit too. If you like fresh ladies with all types of sexual activities under their belt, BarelyLegal will give that to you.
---
Looking for further info? Check these other porn review sites.