AvTits review
m4rc0f
AvTits review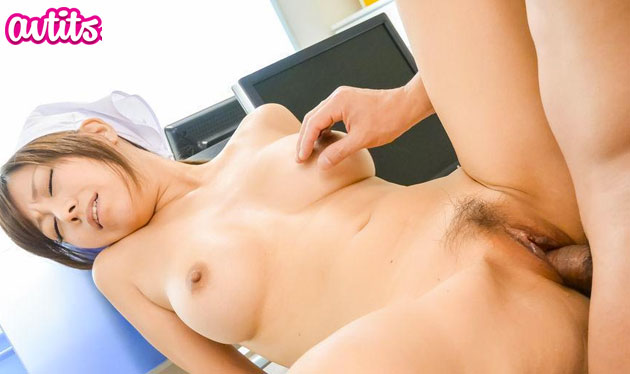 Positives
• japanese big tits • uncensored videos
Site Overview
If you love Japanese porn, welcome to the club, my friend. There are a lot of us who love Japanese porn sites the same way we love a good drink on Christmas. Some of us, worship Japanese porn and the many cute Japanese girls they present to us mere humans. I, for one, love the sound of Japanese girls moaning and groaning under the pressure of a huge cock penetrating their wet, sopping pussies. The point is, Japanese porn is an absolute heaven to watch and it is not too hard to see why. There are tons of Japanese porn sites in the world wide web right now and it does become hard to pick one out with great quality.

If you are new to porn and want an Asian porn site to being your sexual escapade with or if you are an expert of the porn world and want something of taste and great Asian pornographic material, then you will love every single thing about AVTits. Not only that, you get your fair share of hardcore sex scenes that really say a lot. Plus, they are uncensored, just the way majority of us like it. AV from AVTits naturally stands for 'adult videos' and so it is pretty accurate when they name it AVTits since majority of the girls here sport really huge jugs.

The porn site was launched only last July 2013 and is under the JAV Bucks network, a network that hosts plenty of other Asian porn sites with different genres and niches. Primarily, AVTits focuses a lot on Asian girls which are mostly of rich Japanese heritage, big breasts, and hardcore sex. According to their site, this is where you will find Japanese AV stars who are both hot and busty. They love a good fucking just as they love cocks sliding in between their legs. AVTits is an amazing find and you will soon see why.
Design and features
AVTits has been around for a long time, almost four consecutive years to be exact, and it is only understandable that they have set up a great foundation when it comes to interacting with the members of their porn site. The site is literally flooding with so much activities and you will not be able to get enough of it. Not only does it contain a mind blowing amount of content, it gives you great quality and so much more. Now, the site is minimalistic looking and does not have much going on which is really great because it lets you focus on the content and the girls rather than the website design. With its white background, black and pink font colors, and grey borders, the site is a sure simple hit. The user interface here is rather user friendly and very easy to manage, the arrangement orderly and neat.
The site's navigation is very easy and everything here is absolutely easy peasy. Once you get to the main page, considering that you have signed up for a membership, you will notice a huge banner on top of the site with various photos of Japanese girls posing naked in compromising positions. Above that, you will find the menu bar with all the most important links you will need when navigating the site. In it, you will evidently find the 'Home' button which will prompt you right towards the main page right away, you get the 'Videos' button which will prompt you towards the page where you will find all the available videos that the site has, then you get the 'Models' button which serves as a drop down menu when you hover your mouse over and then you will find a number of girls' names and when you click on the more button, you will be prompted to a page where the rest of the 300+ profiles are, then you get the 'Categories' button right next to it which is actually a drop down menu, as well.
From that menu bar, you will also see the 'Sites' button where you can see all the other porn sites under the same network. Next to that, you get the 'Why Us' button where you will read a statement from the site and the reason why you should choose them. The site also has almost a thousand photo galleries to view, which unfortunately, you cannot download in zip files, you can however, work your way around by saving them individually. The photo galleries contain about 40+ photos each inside and has a resolution of 1600 x 1200. Moving on, the model index for this site features a really elaborate information about each and every single one of the girls. You can comment on the videos, add them to your favorites, and rate them as you desire. Along with your AVTits membership, you have free access to other porn sites that are under JAV Bucks.
Girls and videos
All the girls in AVTits are Japanese, despite it being labeled being an Asian porn site. These Japanese chicks love the good old hardcore fucking, with great blow jobs and tug jobs on the side. You also get to see tons of tit fondling and pussy licking. Anal sex is also rampant here and quite elaborate.
None of the scenes are censored so you get to see it raw and wonderful. You can watch each and every single one of the scenes in your browser, with your updated Flash player or download them in several formats like MP4 or WMV. Available resolutions are set at 1020 x 720, 1280 x 720, and 1920 x 1080. The updates happen daily and the site has almost a thousand videos and scenes available right now. The stuff you will find here are exclusive so you will not find them anywhere else.
Conclusion
If you want to watch uncensored and hardcore Japanese adult videos, you will love your time here in AVTits. Not only do they offer you great quality porn videos, the number of stuff you will find here is definitely amazing.
---
Looking for further info? Check these other porn review sites.