AsianBoys review
m4rc0f
AsianBoys review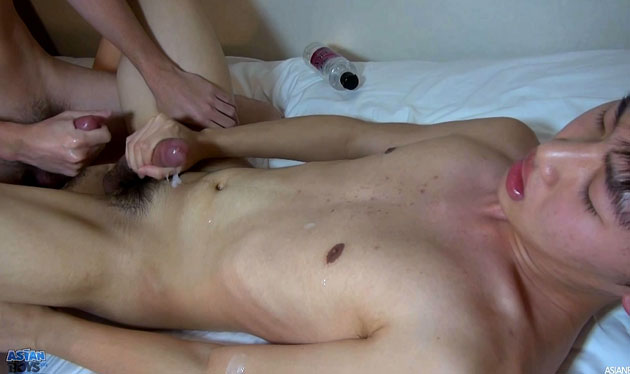 Positives
• hd gay videos • exclusive content
Site Overview
Asian gay men are no doubt, incredibly sexy. From their toned skinny bodies to their unique hairstyles, they will sweep you off their feet, from the way that they jerk off with their eyes closed to the way that they moan as they are getting sucked, it will make you feel all tingly inside. What is considered though as a major turn on for the porn video viewers are two equally attractive, fair skinned Asian gay men. AsianBoy is the site that will show you exactly why almost all porn enthusiasts cannot get enough of these beautiful men.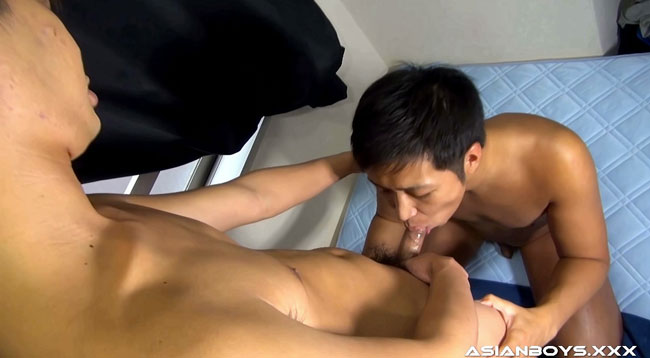 Design and features
Created in the year 2014 by Panorama Pacific Modeling, this porn site caters to all those who craves to see some Asian men to men action. Once you open their porn site and view their homepage, you will know that they are all about business as you are immediately shown different videos of their models giving each other blowjobs, handjobs, ass fucking and cumshots. The high resolution wallpaper at the bottom of the site shows you the pink, hard cock of these Asian gay men who are in a position that shows that they are about to have sex. The site has about 171 high definition videos, 146 high resolution photo sets and 1,200 plus high definition network videos that are all transferable to your Smartphones and Android phones. Each other their videos are 10 to 20 minutes long and they have around 300 models all in all and in which about 50 are Japanese.
As a member of this porn site, you will have access to 3 of their other gay sites such as RetroMales that features gay sex retro style, a complete blast from the past as it shows 1970's, 1980's to 1990's gay scenes. Buck-Angel features a FTM or female to male transgender as he performs for his audience as he engages in gay sex and JapanBoyz that shows real Japanese models and Japanese gay characters that suck and butt fucks. The site has their own customer support hotline in the case that you have any questions about their latest work or if you are having any technical difficulty that is hindering you from enjoying the site. Another feature that the site has is that if you are interested of becoming a part of their modelling community, there is a link provided for you to be able to apply, talk about making your dreams come true.
Guys and videos
As you open the site you will see hundreds of their best high definition videos that last about 10 to 20 minutes each. When you scroll down the site you will see a gif of a Japanese guy passionately wanking himself in a locker room, another gif is that of two men in what seems to be a hotel room, the other guy has his eyes closed while lying on his back while the other has his hand on the bed rest as he pumps and rides his cock. Another gif is a guy riding another Japanese man's cock while he unloads on his stomach, the guy at the bottom twitches his nipples making him penetrate more. These Japanese hot models do not shy away from cum shots and even having their cocks deep throated until it reaches their pubic hair. All real and all natural performers are what the site is looking for. If you are into boys next door you can watch Ayumu as he wanks himself in his 9 minute video, his hard, bloated dick is facing the camera as he released his entire pent up load.
He also has a 20 minute video wherein a male model is behind him, jerking him off and touching him all over, he is lost in the moment and is obviously filled with lust that he did not notice the camera's flashing and taking pictures of the heated moment. Seki and Takumi partner up as they exchange blowjobs and they do a 69 position, they also gave each other a slow and sensual handjob. Shosei and Takumi jams their cocks and stretches their asses, their passionate lovemaking resulted in juices spilled over other their skinny yet toned bodies. If you are looking for mature Asian gay men then you can check Daichi, Keisuke, Speedy, Takeru and Oto-san out, they definitely take the lead as the amateur models do everything that they command. If you are more into the boy next door type of Japanese men that are often the bottoms on Asian gay sex videos then this site has Takumi, Shota, Yuki, Toshiro, Manabu and Nobu. All of porn videos of their models are available for mobile and are all high definition.
Conclusion
Fortunately the site has around 1,200 plus network videos that you can enjoy once you become a member of AsianBoys, all of which are high definition and are mobile compatible in case you would want to transfer it on your phone and enjoy it on the go. They also have about 146 high resolution photo sets if you would want to stare at their pink, hard dicks that look like they are about to explode and just leave the rest to your imagination.
The site has about 50 Japanese male models that you can browse through their gallery, but once you have signed up you will be able to see their 300 plus models and with the option to apply as a model yourself on the site, that number is still growing. This site is all about quality and authenticity.
---
Looking for further info? Check these other porn review sites.