AndrewBlake review
m4rc0f
AndrewBlake review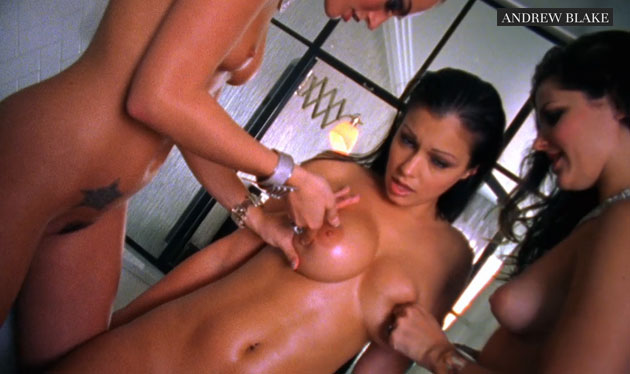 Positives
• great quality • exclusive content
Site Overview
The AndrewBlake is the official porn site of the porn director, cinematographer, Andrew Blake. On this portal, you can find clips from his videos, featuring gorgeous models in kinky solo and lesbian sex. There are many hardcore elements featured in the scenes, so we wouldn't say that the site doesn't have a dirtier side. Andrew Blake is famous for his stranger approach to capturing and setup, and he seems to enjoy quite a lot of fetishes too, so the flicks here will be fun to watch. The original AndrewBlake launched in 1997, back when fetish porn was still more of an underground thing. But, things changed and kinky is the new mainstream, and as you can see on the work for of Mr. Blake, it can be beautiful and arousing at the same time, while it still remains heavy. The site has gone through some changes since the original launch, though it remained simple, and easy to use. The site keeps on updating, 2-3 clips are added every week, the photo sets are scarcer.
There are circa 700 flicks in the members' area – they are usually 8-10 minutes long, but they are really satisfying and sexy. These videos are all exclusive to the site and to the company behind it (it's Andrew Blake's production company), and their main goal is to make you want more, and go the DVD store. There are some extra features too. You can find some bonus videos and picture galleries in the members' zone, which come from Andrew Blake, but they are not part of the main content, such as BTS footage and photos. There is a DVD-store, where you can order the full movies on disc, but if you prefer faster access, then the newly implemented VoD service is something you should consider using. There is a blog, and the usual community features. The AndrewBlake has a luxury boutique, where you can order some fine-quality underwear and accessories to the girl or guy of your life.
About the quality, we have to assure you that it's really good. The scenes and the photos are in higher resolution. As far as the action itself is concerned, Andrew Blake is an AVN Hall of Famer, so he really knows what he is doing, and the his delicate touch, and different approach to this whole porn thing make these videos more exciting than the regular, often trash-category porn you can find everywhere on the web.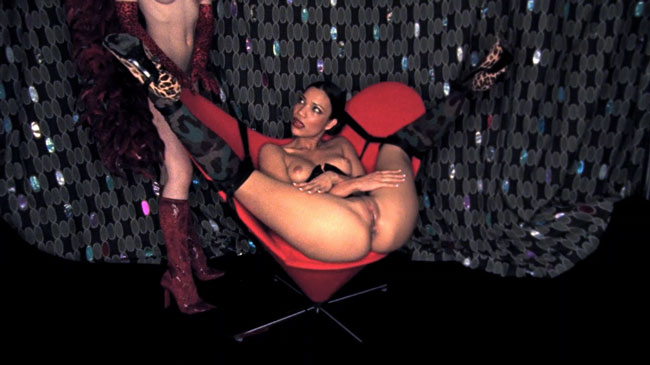 Design and features
The AndrewBlake has gone through some design changes in the last year, and it's actual layout and design elements are reflecting the usual, "trendy" sites of today. There are large pictures listed throughout, and you can browse through the collection easily. Some extra options are available from the menu, but let's stick with the regular stuff we are looking for: the videos. There is one preview clip, which features the site, and it doesn't offer you anything else, rather than some promo for the content – but some hot moments are featured in it. Since Andrew Blake is a considerable name in the industry, we headed straight to signup, because his work is something a man has to see. Well, the members' area isn't much different. The menu remains on the top, and it has the same features. Next to the logo, you can find the home button, an icon opening the search field, and the messages menu's sign, an envelope. The content is listed below, and it's not hard to browse through it.
The videos of the AndrewBlake come in a streaming-only format. When you pick a scene you find interesting, you will see an embedded Flash-player window appearing, and you can start playing the flick by clicking on the "play" sign. Since the videos are usually under 15 minutes, they load quickly, and if you let them load fully, you can enjoy them without lagging. Most of the videos are offering a 720p resolution, which is really fine. It looks like the picture sets are teasers only, because they are coming in a regular 1024×768 resolution, and you can't download them either, so in-browser viewing is your only option.
Girls and videos
There are only professional models doing business with Mr. Blake, and they are putting on a great show for you. On this site, you can enjoy watching the scenes and view the photos of more than 100 different girls, who come from the 20-35 years old ranges, and include different ethnicities and body-types. Some perky, but amazingly wild-looking girls happen to be appear here, such as Tori Black or Melisande. For your busty girl needs you should check out the models list and pick one. For example, Chelsea Blue or Julia Ann have some really fine breasts, and they are not afraid to show them.
These videos are not the full features, but they have really good action in them. Mostly solo and lesbian scenes are available. Don't worry the solos are nasty too: the girls are usually doing some fetishist things too, such as they get hog-tied and masturbate while they hang from the ceiling. The lesbian videos are quite satisfying too, because they feature as these gorgeous girls lick and finger each other. Also, there are dominatrix games, foot-, pussy-, and breast worshipping too, and some BDSM also has its place in these nicely captured videos.
Conclusion
We won't close our AndrewBlake review with whining about the fact that it's a streaming only site. So what, it's the best way to keep the content exclusive, and avoid fraudulent member activity. What you see on this site, you can't see anywhere else – this is the most important feature of the AndrewBlake. We believe that there are more good porn coming, and in case you seek something different than the usual stuff you watch, then we happily recommend you this site.
---
Looking for further info? Check these other porn review sites.