AnastasiaHarris review
m4rc0f
AnastasiaHarris review
Positives
• hd videos • exclusive content
Negatives
• no frequent updates
Site Overview
One of the greatest erotic porn sites is Anastasia-Harris. This website, part of the Social Glamour network, offers some of the hottest HD footages of gorgeous British softcore model Anastasia Harris. As the site is named after her, you can expect her to be the only model featured and with good reason; her looks don't disappoint one bit.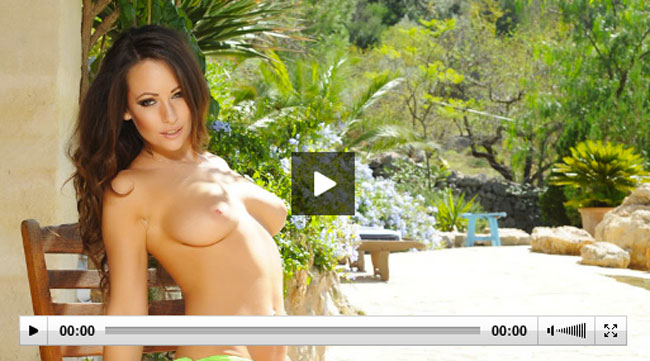 Design and features
The website follows a theme and layout that should be easy to follow by all those familiar with the Social Glamour network. There are a few filters you can apply to your searches and a couple of options by which to arrange the order of your results. There are multiple links available in the top menu that will take you to videos, behind the scenes footage, selfies and also a forum and a blog. These last two offer a great way for members to interact among themselves and with Anastasia from time to time. Although there is a lot of HD content and graphics on display, the website loads everything fast regardless if you're using a desktop of a mobile device.
There are four major membership plans which you can choose if you want complete access to the site. You can purchase a one month, three months, six months and 12 months subscription. All of these plans offer full access to the entire video and photo gallery collection on Anastasia-Harris and the rest of the Social Glamour network. This way you'll also get access to other hot model websites like Lucy V or Jennifer Ann. There is a lot of softcore content to see in true HD and plenty of personal uploads in the mobile photo section. The quality of the selfies isn't always the best though.
Girls and videos
Anastasia is one hot chick. This beauty hails from the UK and is also a famous mainstream news presenter. It's the perfect place to see her stripping out of provocative outfits, showing some boob action and teasing with her ass and pussy. You're going to see her perfectly round boobs but you won't actually see her, what I can only presume to be the most amazing part, juicy pussy. Yes, the content is that softcore that you don't even get to see the vagina but that's the whole point of this type of site. Showing off her huge breasts and overall amazing body in different lingerie models and still leaving something to the imagination. This brunette chick is insanely hot no matter what she wears.
A few of the photo sessions and videos are shot outside. The bright colors and natural light only make Anastasia look more appealing. The quality standard is HD for the most part. The small exceptions here are the phone selfies. She probably doesn't have the best phone camera so when she decides to put something up herself, it isn't always studio quality. The duration of the videos isn't long. Since there are no plots and no sex, just a bit of teasing and showing off her body, there isn't any need for long videos. Still, there are quite a lot of camera angles used in most of these scenes. The behind the scenes footage is fun to see and is also in full HD. You can get to know Anastasia a little bit.
Conclusion
As far as the erotic genre is concerned, it is well represented by Anastasia-Harris. The website delivers incredible content with one of the hottest chicks I've seen. I'm usually a fan of at least some solo masturbation, or something to keep me interested, but Anastasia looks so amazing, I'm just happy this site exists and that it has such a huge collection.
The website has been removed, discover other fine pornstar pay xxx sites.