AnalPetite review
m4rc0f
AnalPetite review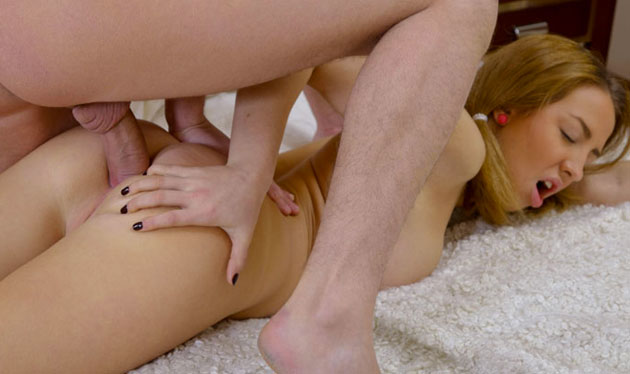 Positives
• beautiful innocent chicks • exclusive content
Site Overview
Hey guys! So there's this porn site that I bet anal sex lovers are really gonna enjoy. It's time for AnalPetite! It's a site where you get to see really cute and hot girls really go down with it and blow on the big guns, while later getting blown a bigger one from behind themselves. There's just this thing with anal sex that makes people go really horny, and I bet it's the sensation of their dicks entering a really tight hole, and this tight hole simply gets tighter and tighter, gripping them harder as you also get harder, sucking you deeper and deeper in as if trying to milk your cock. Experience this sensation now with AnalPetite!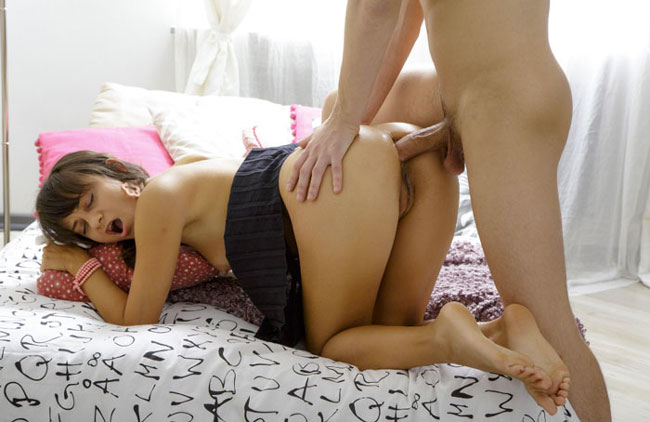 Design and features
Here you can find a site where you can get all the goodies with one sitting. This is a membership site, but you're never gonna be disappointed with your membership. In fact, you're gonna love it to no end. Have access to about 360+ porn videos from AnalPetite and around 5000+ more videos from other sites that are under Clubseventeen's banner. You get full access and no restrictions to AnalPetite and those other sites too. It's safe and secure. Become a member and you can see all the goodies from AnalPetite, where the real fun is happening. You see, back at the home page, where you see the black, red, white and green theme, you can check out all their really hot anal sex videos. You can see those girls squealing and yelping while getting banged up their little tight holes behind them.
Even with just the pictures that show them, you can see real pleasure filling up their blushing horny faces, but even those add a tempting element to the videos. You can also settle for the pics that can be seen even if you're not a member of the website. They're well captured pics, where you can see the really pleasured faces of these hot and cute girls, just with even more detail but no motion. It's still really hot though, and they are still really good fap materials. However, with Clubseventeen membership, you can also access the live sex area. You get to see real live girls face to face on cam, and you guys can do whatever you want on the screen. You can order her to play with herself, massage her pussy, play with her clit, suck dildos, you can order them to insert those dildoes wherever you want so that you can start imagining it yourself. You guys can have a blast with it! If you're not interested with it, there are of course the really hot videos. You can also opt to look at the bonus DVDs instead, which shows full length movies of really cute girls going to town and showing off their talent at making a man cum. You can watch full grown men with full grown cocks at the mercy of pure looking girls, or vice versa, where you get to see those girls get full out banged and at the mercy of those big cocks, begging for more and more cock until they're completely full! It's also at unlimited streaming and download, so you can have all the fun you'll ever want!
Girls and videos
There's some really high quality stuff in here! The videos and girls are so high quality. That much is enough, but if you want specifics, then here. The videos are really good, with the quality going up to 1080p. Not to mention, it's available on mobile! It's compatible to all devices! All of that quality won't go to waste on subpar videos too, as these videos are at the top of the class, cream of the crop anal sex scenes and movies. Watch as these seemingly pure and innocent girls get wild like animals when they get their asses inserted with those cocks that are just oh so huge. I say anal, but they're really good with oral sex as well, as they just seem to suck the living soul out of you! They're also really good with their hands. Well, let's just say they're really good with sex, except they don't do it with their vaginas, for whatever reason.
Maybe it's simply better for them when they get banged from the ass? Well, whatever reason they may have, let's all agree that they're really good. I'd like to highlight 2 girls from that porn site though, as they just can't seem to leave my mind. Meet Maggie and Gabi! They are pretty different from each other, but they're also quite similar. Different in the sense that, while Gabi is a little tits brunette who is quite slender, Maggie is a big breasted redhead who is quite plump. Nevertheless, they're both hot, they're both cute, they can bust out the moves when needed, and they love anal sex. They'll spread their legs wide just to get that huge cock all the way into their asses! Watch them now and they'll never leave your mind as well!
Conclusion
Ain't nothing better than this porn site when it comes to anal sex. These girls are the best you can get when it comes to it. Clubseventeen has just made a job well done. They have really outdone themselves. All the bonuses are good, but nothing beats the site itself, except maybe for an improvement of this site. It's already really good, there's not much you can change with it. Kudos to them, they just created a site that's 10/10, and we would surely watch again and again. You should be like me and join too. You're missing out so much by not entering this site. So again, if you're hungering for anal sex videos to fap to, just go to AnalPetite, and you will never be disappointed.
This website has been deleted, check more good anal paid porn sites!