AnalNippon review
m4rc0f
AnalNippon review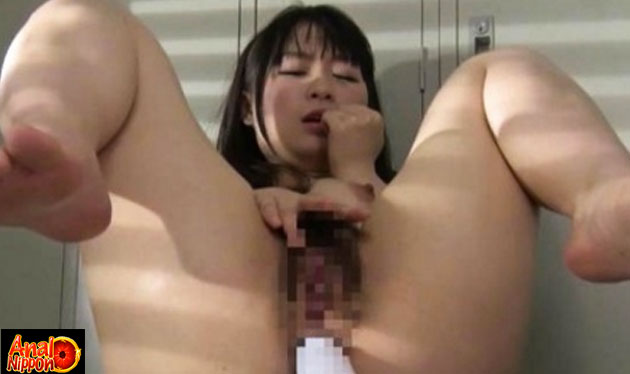 Positives
• hot japanese girls • exclusive updates
Negatives
• no european models
Site Overview
Now, here's another porn offering from the weird and crazy Japan. A porn site featuring their finest, cutest girls being filled from their 'backdoors'. It's dirty as it gets as you will see Japanese girls being stuffed from behind with whatever they can get, not to mention long hard fucksticks! AnalNippon will surely satisfy your anal porn needs! With a generous amount of non-exclusive videos, bonus sites, and tons of images of nice, innocent looking girls being drilled from behind will make your anal viewing pleasure satisfying and worthwhile.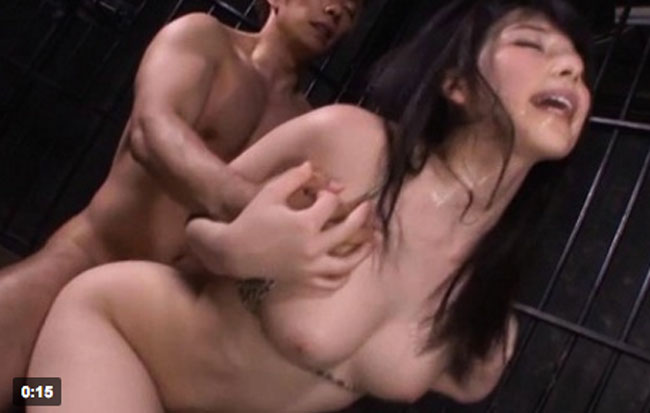 Design and features
During my quick tour, you'll be overwhelmed with plenty of images of Japanese girls, most of them spread wide open, pussies overflowing with white cum and all. Color schemes are pleasant in the eye and navigation is a breeze. There's also a tab that will lead you to their list of available and live webcams of girls that you can check. If you scroll down a bit, you can see images of recently added videos. The bottom part features their collection of DVD porn movies and their bonus porn sites once you become a member.
They now have a collection of almost a thousand videos running at around 25 minutes each. All are non-exclusive videos which you can download in MP4 format or you can just stream it directly. No problem with playbacks as well since you won't experience any lags or something. Images are also plenty, though all of them are just screen captures, the quality is still very good. The downside though is that it hasn't been updated for a while. And as I noticed, the last update was December of 2015. And just like any other Japanese porn, genitals are pixelated.
Girls and videos
Man, this video narration part really took me some time as I enjoyed every minute of it. The first one that I've watched was a Japanese girl about to be banged by a dude dressed in office attire. The girl was fine skinned, pleasing and polite attitude. At first, they were talking n Japanese and went inside an old house. There, the guy started touching her but the girl was a bit hesitant at first. The guy then grabbed her by the arm and pushed her on a dusty bed. While she's lying down, the man went on top of her and ripped off her shirt exposing her huge round jugs. The man pulled down her bra and began licking her nipples and squeezing it at the same time. He then pulled off her clothes making her completely naked. The man went down and munched and licked the slit of her pussy which made her moans quite louder. While doing this, his other finger was seen slowly entering her rear end that made her scream. The dude didn't mind though so he continued it and inserted every inch of his middle finger. Finger fucking went on and afterwards, the dude changed position and aimed his hard cock on her red ass. As the man tried entering her backdoor, the girl was already crying as he slowly penetrates her very tight behind. Once the fuckstick was already inside, the man did every position that can think of.
One of the positions the man did was his body facing away from the girl and he fucked the girl as if he was doing pushups. He occasionally switched from ass to pussy but he preferred banging her straight up her ass. With a few more ramming inside the girl's ass, he then stopped telling that he has reached climax. You can tell from the cum oozing out the girl's red swollen ass. Here's another, the couple in the video are already into it when it started. The girl in the video is dressed like a chamber maid, but still with a touch of Japanese complete with head dress and all. The girl was already giving the man a nice cock sucking. He was then pulled up by the guy and pulled up her skirt showing her hairy pussy. But the man's not interested in fucking her there. He made her turn around and he slowly inserted his johnson inside her ass. You can see her eyes went from hazel shaped to round when she felt every inch of the guy's cock stretching her back hole. She was penetrated in a standing position at first and went down to bed with the guy's dick still inside her. She was ass fucked missionary style with one leg raised, also did the reverse cowgirl. She was also seen being held from the waist to help her go up and down the guy's dick. And at the whole course of the 19 minute video, I noticed that the girl was some sort poker faced. It's as if she's confused with what's going on inside her that she doesn't know what to react. She was finally ass fucked doggy style with her thighs spread wide. A few more pounding went on before the dude jizzed inside her. The girl was still poker faced after that.
Conclusion
They may be of non-exclusive content but you won't get that feeling at all. I just hope that the webmasters of this porn site would update the site more often and find a way in removing the pixelated areas on certain videos. And once you've become a member, you also gain access to their bonus porn sites like Bukkakenow, Jpoutdoor, and Japaneseflashers, so you'll be getting your every penny's worth. So if you're after videos of Japanese girls being ass fucked or being penetrated from behind with every long hard object they can think of, this porn site can give you that.
---
Looking for further info? Check these other porn review sites.