AmazingModels review
m4rc0f
AmazingModels review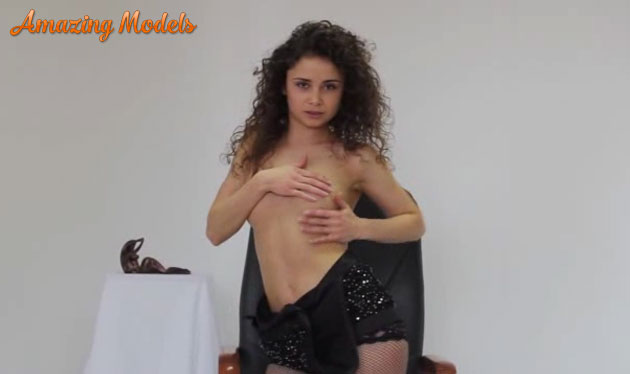 Positives
• beautiful models • hd video
Site Overview
The porn industry is swamped with familiar faces already. Are you looking for something new? Don't you think new faces and fresh bodies make you happy? So do we! This is the reason why we love taking a look into amateur porn submission sites and those porn sites that always offer new models because we are craving for fresh faces that we have never seen before. The downside, though, of amateur porn submission sites is the lower quality of videos – and what do you expect?
The videos that were submitted by users to this site were taken using low-tech equipment with no decent lighting unlike professionally produced videos in studios. This is the reason why we are so happy today. No, we are not going to feature an amateur porn submission site. However, we are going to show you a website that features quality videos of seven of the newest faces in porn today. In this porn site, however, you are not just going to see one porn star being featured, but seven.
In this light, allow us to present to you a short review of this porn site called AmazingModels. Don't worry, we are going to talk about the different models in this porn site later on in the latter part of this review, but for now, let us focus on the porn site itself and how to become a part of it. First of all, we did not notice anywhere in the site where it was mentioned that this porn site is actually a part of a bigger porn network, which is fine by us.
We actually think that standalone porn sites like these get updated more often because the people involved in the making of these porn sites are not distracted with any other project. In any case, why would you even think of joining another porn site if this one already answers to your needs with seven amazingly hot models? As for the membership details, there are four options to choose from. They are two types of thirty-day memberships (one recurring and one non-recurring), a sixty-day option, and a ninety-day option. Once you have selected the plan of your choice, all you need to do now is enter your email address and you are good to go!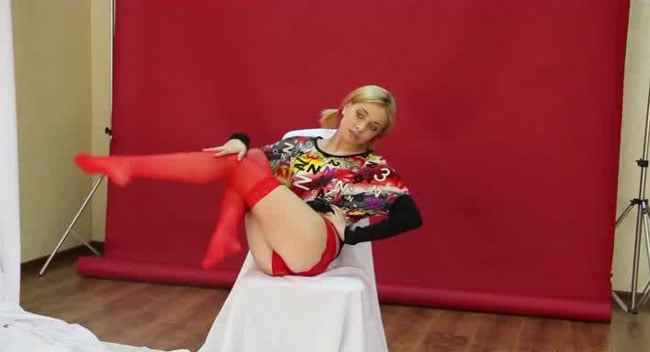 Design and features
The entire look of the porn site is very straightforward. We say that it is so because just by simply landing on the site's homepage, you are already going to see all of the seven maidens who dwell within AmazingModels. Yes, that is right. All of them always have new content available, both photos and videos, for us to look at, stream, and download. Each model's set of updates is presented in a preview. As you may have already guessed, there are seven previews in a page – one for each of the girls.
These previews contain the trailer for their latest movie (note that their movies are given only a number as a title, for example, "movie 29"), the video's duration or length, and the file size when downloaded. Aside from the trailer, it also contains the date of when the next upload is going to be. We have only seen one date on the entire page, so we are guessing that this is already for all of the ladies' updates. Their photo albums are posted on their previews as well. Like the videos, their albums are named in numbers, and the date when the next photo set or album will be uploaded is also listed.
Girls and videos
And now, the moment you guys have all been waiting for – the ladies. As what we have already mentioned quite a couple of times already, there are seven ladies within this porn site. First is the busty brunette named Angela, we like how cheerful and vibrant she looks yet, she can also be feisty. The next girl is Mila. She's blonde and perfect for those who like slimmer chicks. She is also very energetic and fun-looking. The third model's name is Grace. Like Mila, she's blonde too, but she looks alluring and naughty, kind of like the next girl, Nelly. However, Nelly has long straight black hair. Next is Jane, another blonde. She's really cute and she looks like she's a pretty sweet girl. Next is Emily. She has long curly brown hair, and among all of them, to us, she looks like the one with the most unique character. Her aesthetic is not your average beauty.
Finally, we have Diana, a total bombshell and probably the office favorite here. Yep, the guys here in the office surely enjoyed watching her. As for the videos, take note that the porn site really did not take a certain niche or genre in focus. Their focus is more on the seven models who star in them. Having said that, the videos here are pretty varied; when it comes to genre so everyone would certainly find the video suited for them. We do hope though that in the future, they create more videos showing more than one girl in a video, like partner videos because we haven't noticed a lot of it in the porn site and we think it would be great to have some!
Conclusion
Overall, one will never regret signing up for this porn site if you have fallen in love with one of the ladies here because you are sure to get more videos and photos solely dedicated to her in the future. It is also a great perk to you too if you enjoy watching all of them! We also loved the fact that the girls seem to really enjoy what they are doing. There are times when you can see ladies looking like they are not really enjoying being part of the industry at all, and that is always a total turn off. The girls here on AmazingModels though really look like they are having loads of fun which is always a fun sight to look at, any day, every day.
This web page has been canceled, check out more HOT FRESH GIRLS XXX SITES.