AmateursFromBohemia review
m4rc0f
AmateursFromBohemia review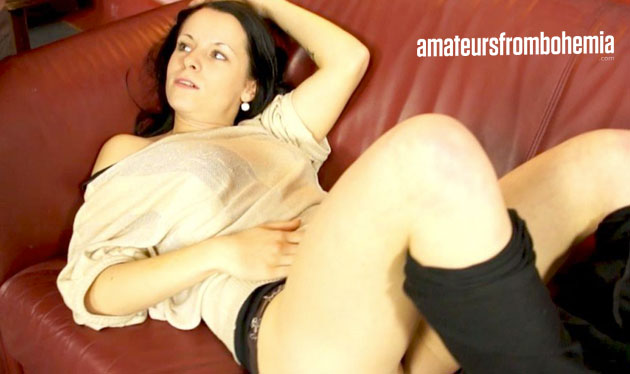 Positives
• hd videos • exclusive content
Negatives
• no ebony girls
Site Overview
One of the most popular places that bring us some of the best porn materials and contents, Czech Republic has made another porn haven for viewers. Well, what first comes to your mind when you heard the word Bohemia? Sexy and beautiful chicks, isn't it? Of course, home to the hottest and wildest sweethearts in that part of the world let AmateursFromBohemia take you to another unforgettable porn getaway!
With free spirited and super game hotties who engage in casual sex and who love to perform in front of the camera without inhibitions, the video collection of AmateursFromBohemia had grown considerably over the years. You won't see anywhere sex performances and hot scenarios that are made the Bohemian way.
The curiosity of the porn performers inside this site is what would take your breath away. It's like having sex is the most natural thing in the world and filming it just makes everything more exciting. The intense hunger for a hard fuck is very visible in each video and you will surely say that you've found the real porn deal.
Now if you are starving to watch cute amateur porn performers, do not think twice because AmateursFromBohemia is set to give you much more than you deserve.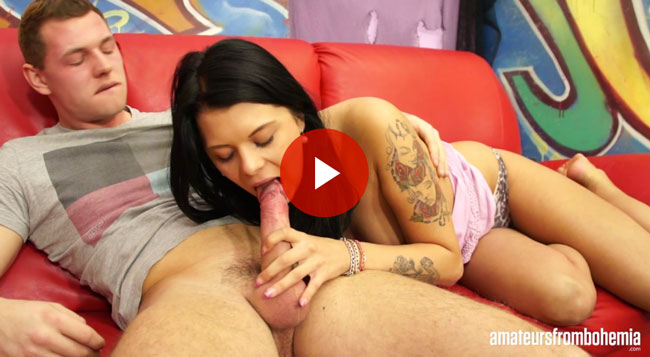 Design and features
AmateursFromBohemia delivers you the hottest porn performers of the Czech Republic. Well, they may not be as experienced as the others but the intensity and passion that you will feel while watching them is enough to dig your deepest desires and sexual cravings.
As a new site under Porn CZ, expect a collection that's focusing more on quality than quantity. There are videos that are homemade and there are those that are shot professionally. The most amazing part is that the porn stars do not look in the cameras. It gives you the feeling that real couples are performing sex in front of your eyes.
The collection is all set in the homepage and you'll have no trouble finding them as site navigation is designed to be user friendly. There are free trailer if you're thinking twice about the site and there's a button where you can view all the updates in an instant.
Yes, they are amateur performers, but once you watch a single video, you would instantly know that their ambitions are big. You will find that there are no available images for each video, but surely the content will make up for that loss. With pop up player incorporated within the site, expect online streaming to be fast and hassle-free. It would also make you inspired to download the episodes to enjoy these Bohemian chicks over and over again. They come in a single format, MP4.
If you want to see how this site journey its way to becoming one of the most popular porn sites in the business, join this community today and enjoy porn surprises inside!
Girls and videos
If you're dreaming to get your hands on one of the wildest amateur sex in town, then head no further than AmateursFromBohemia. Queen of amateur performers, you can easily say it upon watching even a single episode. Do you wonder why I said that? Well, the way these sweethearts suck and ride cocks are extraordinary! It's like they have been doing it all their lives!
Once the action begins, there would be no looking to the camera anymore as all their attentions are focused in pleasuring each other.
Gorgeous chicks get down and dirty by giving extraordinary blow job to lucky cocks and they can suck them fully in their mouth—regardless of the cocks' size and color!
You would surely find it hard to control yourself once you see these hotties get naked. Their boobs are really delicious because of the roundness and firmness that are clearly visible in the camera. Their skins are flawless and look as sweet as honey and you can think of no other but to lick their bodies from head to toe! Their live performances are really a knock out!
Conclusion
Experience the real deal of delicious amateur porn that only AmateursFromBohemia can bring. The uniqueness and realism of each story would surely make a way to that sexual spot of yours. Let the Bohemian glory holes keep your cold nights steaming hot and well fed!
The website has been removed, discover other fine amateur pay xxx sites.