AmateurPornHunt review
m4rc0f
AmateurPornHunt review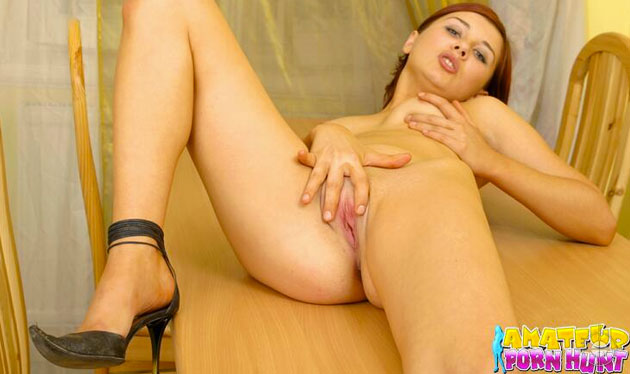 Positives
• real amateurs • high quality movies
Negatives
• no exclusive content
Site Overview
I mean, who doesn't love watching amateurs right? It's like the number one most searched item on the category list of almost every single porn site out there! And the answer to why is so obvious. Amateur porn is the only porn that features real sex. Let me elaborate on that. You know that feeling when you're hiding inside the closet of your friend's bedroom just to see him and her girlfriend fucking? That's how real amateur porn is! So if anyone's even thinking to invest on the idea of making a site solely dedicated to hosting some hardcore amateur porn videos, well Amateurpornhunt has done that for you. In Amateurpornhunt, everything there is about amateur is all in here.
The moans, the hardcore, the exhilarating climax, all of these events happens to the girl. But the girl does not only think it's for the camera. She really believes it's the real thing because, hey, it's amateur baby! The girls also wear all kinds of working uniforms. Who doesn't love a girl in uniform right? So here they are, all the girls wearing tight uniforms going about their day, and suddenly the camera focuses on the protagonists. And it's all downhill from there for the girl. The girl could be caught from any location. Be it inside a bar, the office, a study building, a library, anywhere, and can you guess where they get fucked? Yes, there are some bed scenes.
But the best place, in my opinion, is when they get fucked right there where they stand. Dude, the shock in their eyes is so real. They must've thought the camera would cut and continue the fucking in the bedroom, but no. Anything can happen during the first time porn stars. So let's see what Amateurpornhunt has to show us.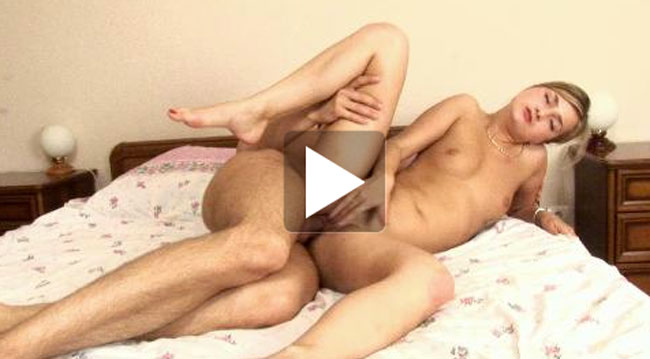 Design and features
At the beginning of the site, you'll see this huge cover picture of girls touching themselves. Now hold up! There are POV pictures of sexy girls getting fucked by dudes and I see tears falling off their eyes! Now I know you can fake the moaning. But the tears? Man that's real! And let me tell you, the girls touching themselves? Those girls are fucking horny! The background of the site is pink and white. Very cute and charming if you ask me. Nicely placed as well. The colors are just smudged all over the site like some pink design. It's nicely placed with a fashion style by the boarders. Now scrolling down for a bit. You see all these latest videos and pictures! Now I don't know about you, but I find it cool that in every latest upload, this site still manages to sort the most top rated for only those that were recently uploaded. So you get to find the best among all the videos, and the best for those that were uploaded as well.
That's proof of good navigation and website layouts. Huge points from me over there! Going down a bit we have dozens of preview videos of hot sexy amateurs here guys. And these amateurs are just fucking hot posing as if they know what they're doing. Just wait till you check out the videos and you'll definitely see how new they are to the business. I bet most of them hasn't even done anal with their exes yet! Looking at these previews, let me mention some of the girls, one here is Ana, you'll see her in a preview getting fucked so hard not only in her pussy, but in her butthole dude! I bet she must've been very surprised! And Ofeliya here, man she looks like she needs more spanking and fucking. Her pussy is so tight, it's embarrassing! Irena here is even getting fucked in a studying outfit while fucking her in missionary position. Love those missionaries… But to clear all the confusions, you can easily sort these models too.
Popularity, Alphabetical or whatever, you're pick! And the best page to do this is on the archived content. In here you'll see lots of contents! Man it's like all the videos are stored up in this one page. Oh, yeah. That's exactly what it is. Now after sifting through all of these. I know there's a question coming up. "Are there Bonus sites?" and the answer to that is, YES there are! Not only one, not only two, but 12 full scale porn sites under the Pimp Passport network! You'll see all kinds of bonuses like girlfriends, Handjobs, Asians, anal, blowjobs, hentai and more! Lastly, there's also a Live cam feature! So be sure to have a good internet if you want to get the most out of the live cams!
Girls and videos
Well it isn't every you'd find an amateur porn site that actually shows real amateurs, but all I can say, the girls here sure surprised me. Every single one of these girls have varies in more ways than one. There are blondes, Brunettes, Slims, Girls with that Girls-next-door kinds of vibes, there are girls who prefer softcore, there are those who wants hardcore, and some even want pussy lickings and others want to do lots of blowjobs, man it's just amazing. But one thing is for sure, when the camera starts rolling, these girls know that there's no escaping it, so you can really detect that they feel kind of trapped and like it all becomes torment, but still exhilarating for them.
It's also amazing how the camera focuses on their eyes for that purpose. Now the videos are also top notched when it comes to quality. The videos can reach up to 4,200 resolutions and as little as 1000p flash.
Conclusion
So there we have it ladies and gentlemen. Amateurpornhunt is not a site you can reject. With its features and bonuses, it's like buying 10 pornsites in one. Really amazing content quality and great content quantity. If there's something to doubt about, it's whether any other site can actually beat this one when it comes to authentic amateur porn. I highly recommend this to every reader out there. A gigantic 100 score from me fellas!
---
Looking for further info? Check these other porn review sites.