AllThingsAmateur review
m4rc0f
AllThingsAmateur review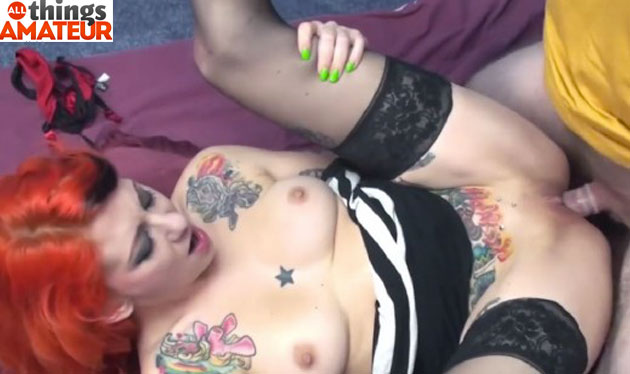 Positives
• free trailer • hot amateurs
Negatives
• no softcore • interface
Site Overview
A top amateur and swinger porn site is AllThingsAmateur. This amazing porn site offers not only sexy amateurs for your kinky pleasures but also MILFs and matures, swinging and indulging in crazy sex with their boyfriends, husbands and horny strangers. These sluts love to suck cocks, take creampies and cum shots and have their asses invaded and pussies pounded hard. AllThingsAmateur offers a large collection of videos and photos for your horny dicks.
There's something very attractive about AllThingsAmateur, and the kind of chicks that this site possesses will surely get your dick saluting them. You are sure to have some of the most memorable nights to look forward to, once you get accustomed to this amazing porn site. As a reviewer, we've got a task cut out for us, and we are here to help you out in your quest for identifying a great porn site, so that you can enjoy the most memorable jerk-off sessions night-after-night. So, stay on with this review and use this to base your decision regarding subscribing to it or not.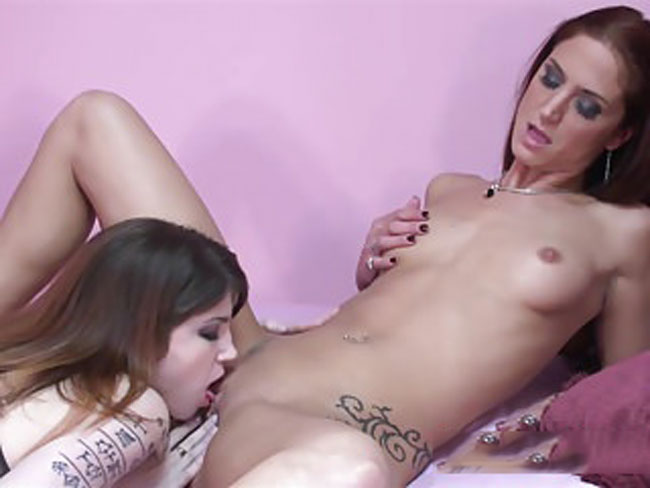 Design and features
We've been fortunate to review an amazing porn site like AllThinsAmateur, and we must say that we were impressed with what we saw. There is an element of simplicity and efficiency in what is presented to you. The first thing you will observe is the free trailer at the top of the site. In fact, there are a few images showing sexy sluts naked and enticing you to fuck them. The free trailer offers you a glimpse of what's available in AllThingsAmateur. To the right of the trailer, there is a description of AllThingsAmateur, and it covers the kind of sluts you will see on AllThingsAmateur. We will describe the kind of sluts gracing this awesome porn site later in this review. A handful of links take you to the latest video updates, the members' login page and the join now page. Before we describe the rest of the site and its features, it is good to highlight that AllThingsAmateur offers a very responsive site, allowing you to carry your favourite pornstars with you on your mobiles or tablets, wherever you go.
You are immediately introduced to the favourite pornstars on AllThingsAmateur, including amateurs, matures, MILFs, grannies and many more. A grid of thumbnails is shown to you with the name of the slut featured in the specific video. In addition to the name of the pornstar, you will also find the duration of the video below the chick's name and a brief description of what the video is all about and what the chick ends up doing in the video. Unfortunately, you cannot play it, for it requires you to become a subscribed member of this exclusive porn site.
In the second section, there is a separate grid consisting of actual screenshots from the videos. All the screenshots come with the name of the pornstar and title of the videos.
You will truly be excited with what is shown to you, and you will want to click on every thumbnail and explore what each video shows you. With a minimum of 10 minutes as the duration of the videos, you have umpteen minutes of porn contents to relish. Coming to the end of this section on design and features, we've got enough time to outline the affordability of AllThingsAmateur. AllThingsAmateur is one of the most affordable porn sites you will come across, and there are three major membership plans at your disposal. A monthly plan, a quarterly plan and a half-yearly plan are available at your disposal, with the half-yearly plan providing you with significant discounts over the other plans. Your membership subscription also gives you access to many sites in the network.
Girls and videos
AllThingsAmateur offers you the hottest sluts from all over the world, including sexy amateurs, MILFs, matures and even grannies. The chicks are shy and cute, and very diverse. There are BBWs, ebonies, redheads, blondes, brunettes, dark-haired bitches, goths and even punks. This is not all. Your membership gives you access to many sites and categories in the network, including bukkake, cum facials, creampies, interracial, face-sitting, and many more scenes. But what we loved about this site are the exclusively sexy bitches that you see in your day-to-day life.
The sluts featured on AllThingsAmateur are your normal next door girls, your aunties, neighborhood MILFs, matured bitches who love to seduce guys and girls alike, and have insane sex with them. Check out the bitches' bodies, and you will love to spend every night with them, fucking them with gay abandon.
Whether the sluts are amateurs or MILFs or matures, you will love to fondle and grope their perfectly sculpted and firm breasts. The areolas and nipples make a perfect contrast with the breasts, looking dark in comparison. The nipples look like candies, and you will love to suck the nipples hard, ensuring that the sluts get their cunts dripping wet.
The pussies are clean-shaven, or hairy or trimmed, and cunts are in the pink of health. Fingerfuck the cunts and the sluts will get wet in no time. The sluts love to have their cunts licked by warm tongues, belonging to both men and women alike. The assholes are tight, and you would want to invade them hard, till the sluts scream in agony and pleasure.
The sex is diverse, and you will find lesbian sex, twosomes, threesomes, fingerfucking, anal sex, solo masturbation, blowjobs, cunnilingus and insane nipple sucking, all of which will provide you with all the necessary environment to jerk-off to glory.
Conclusion
Let's conclude this awesome porn site, and it will give you varieties of porn videos, with realistic performances, genuine ejaculations and insane cum shots and creampies. The chicks have awesome bodies, sexy breasts, perky nipples, wet cunts, and tight asses, which can give help you attain long lasting and memorable jerk-off sessions. And when it comes at an affordable subscription fee, you will never want to subscribe to any other site. Subscribe now and enjoy!
---
Looking for further info? Check these other porn review sites.