40SomethingMag review
m4rc0f
40SomethingMag review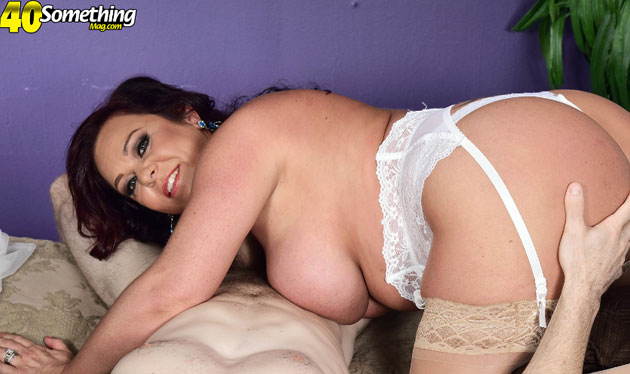 Positives
• hot housewives • exclusive content
Negatives
• no softcore • no adorable girls
Site Overview
There are ladies out there who like to get their fair share of fucking. The 40SomethingMag is a magazine which collects these ladies, and it's also a website where you can watch these ladies getting that share of cock and hardcore action. And most importantly these ladies are not all-fake MILFs and cougars like Brandi Love or Julia Ann – no, they are mostly natural women with a fine body, great thirst for some horny stud's hard cock. Though the website has been around for eleven years, it has a selection of porn which dates back to 2000, so there's more than one and half a decade's worth of hardcore porn here. One of the most important features the site has is that it's still updating, and they add content every week.
There are photo galleries added mostly, but you can expect at least one video each week. Nowadays, the site grants you more than 540 porn videos, and over 1,300 photo sets. Most of the videos here are available on the mega-collection site of the company, and you might also purchase them on DVDs, however one disc's price is a month membership fee, the subscription is still the best option – that way you get unlimited downloads, and more than 540 flicks to watch. The videos are exclusive to the company, you can't find them on third-party websites.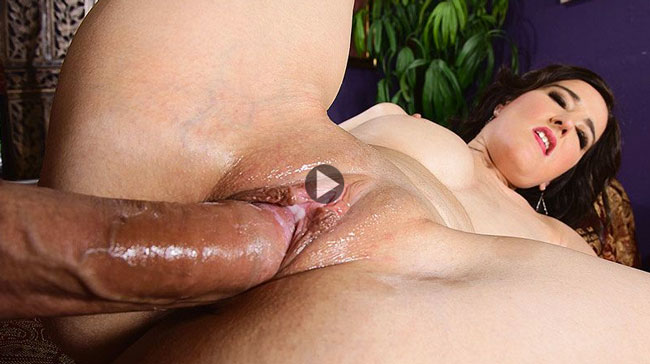 Design and features
This home page looks great, and while you are exploring it, you are going to get the necessary information you need to make a well-considered decision about whether to join or not. You can view several trailers – for the latest videos too, and you can test the quality with the links. After you've played enough with the browsing options, you should go for the members' area. The site changed a bit since its launch, though it still doesn't offer advanced options, so you can't filter the videos, only the search option might lend you a hand in finding the stuff you seek. From the top menu you will be able to reach the store and the different media-types the site offer, along with the models' list.
Another fine feature is the mobile-compatibility of the 40SomethingMag – it will be easy to access your favorite mature scenes on phones and tablets. When it comes to accessing the videos, you will see that in most cases they are in SD – that's because the site started to produce HD videos sometime in 2012-2013. However, the number HD flicks keeps growing. The streamed version also offer you HD settings, so you don't necessarily have save the HD MP4 file to enjoy the flicks in their full potential. Multiple-sized archives are available for downloading for the photo galleries.
Girls and videos
On the 40SomethingMag you will find a wide selection of hardcore porn, featuring some of the hottest porn stars from the 40-50 years old range. These hot ladies look great, and they really kept their body intact for their partner's great pleasure. You will find among them hot ladies with natural boobs, while others have some implants so they could look even better. The 40SometingMag is a very hot site, and if you are tired of the 20-something cutie the internet-porn is crowded with then you will love this collection. There are cc. 190 different ladies featured in the videos, and the top-rated ones have several videos shot. For example, the real mature beauty, the Katrina Kink is newcomer to the site, but she has three videos shot already. Two of these are regular hardcore porn scenes, and one features anal sex, so you can have some really kinky fun with her. Katrina is tight-body woman, with long hair, and nice boobs. Her ass is also fine, and though she isn't so soft and she might have been 10 years ago, she still looks sexy. And we were amazed by her lusty approach to this porn thing – in fact, she was one of the models who make us believe that she actually liked what she did.
Mostly US-based Caucasian models are featured on the site, so we would say that you should pay attention when you walk down the streets. These girls will certainly turn you on, and those who are real hardcore fans will love this flicks. Most of the videos are staged, and they feature a story-line, like lady cheating on her husband, lady seducing her personal coach, and so on. Simple, easily understandable stories are these, though sometimes a man wonder – why would their "husband" leave them unsatisfied when they are all real fuck-doll. Most married guys dream about fresher women, but if your wife grew into such a beauty over the years, then fuck her as long as she desires you. Now, back to the porn. There are mostly vanilla hardcore videos, though some of the guys are handling these ladies like they were 20 years old – they bend and twist them, and fuck them in some really acrobatic and trying positions. And you are going to be amused when you see that the ladies are actually doing it in those positions. As we've already noted, there are several anal-sex videos too – it's quite regular here.
Conclusion
The 40SomethingMag is only ten years old, but it has so much to show you. In case you are one of those guys who prefer their girl matured and classy, the hot ladies here are really the women you have to see. It looks like the site is popular, because they still keep it running, and they add a new video regularly, with photos too. You can expect new ladies appearing, or if there isn't any newcomer, they do some nasty things with some experienced performers of this site. You won't get bonus sites, but we have to say it's not a problem. Those who seek hardcore porn with over-40 ladies have to try this website, and it's guaranteed they won't leave anytime soon.
---
Looking for further info? Check these other porn review sites.