3DKink review
m4rc0f
3DKink review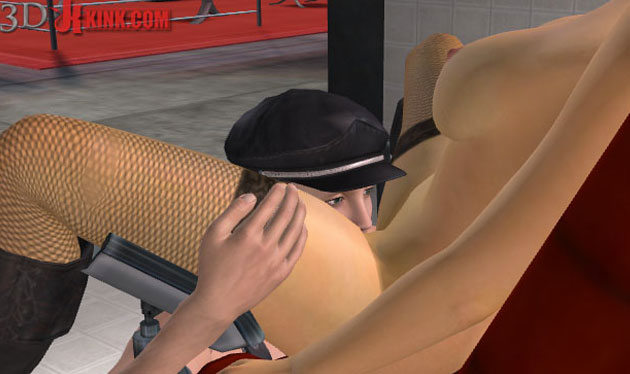 Positives
• 3D content • fetish videos
Site Overview
In all my life reviewing porn, this might just be one of those porns that makes us say "Wow what the ****". Now before you think I'm exaggerating, let me tell you something about it first. Three things you should know before we start breaking down this site one by one. First off, this site is focused on giving its viewers 3D types of porn. Like the one in the Avatar movie? That type of 3D, high quality stuff that would leave you breathless. Second, this site is not your average porn watching site, this site is interactive and thought engaging that having fun is one of the unique reasons why users stay on this site.
This site even harnesses a sort of talent in you, which is what I'll be explaining in the third reason. Third, this site needs YOU in order to satisfy yourself. What do I mean by that? Simple, you make the girls, you direct their moves and see how they react as you torment them, fuck them or do whatever you want with them. I know… just… WOW! This is one of the things that would totally have people hooked for a long time. So I hope you don't have your hands full, because this site is gonna be taking a lot of your free time! and I meant, voluntarily! So get ready as I serve you one by one, the bits and pieces that make this site what it is. A unique and full of hot 3D sexy girls ready to do everything you ask of them.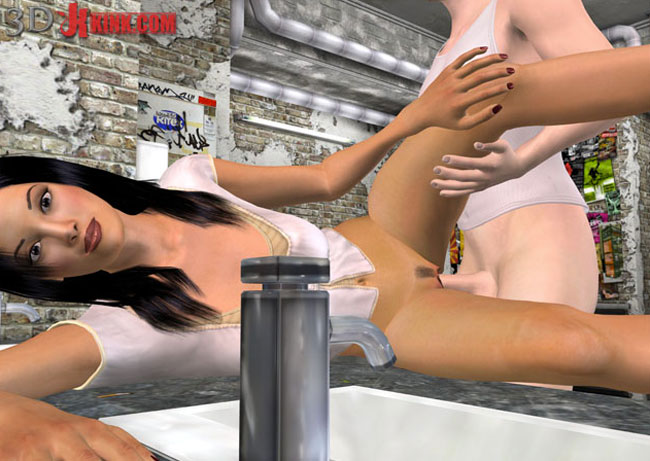 Design and features
Entering the very homepage itself, you can easily be impressed by the dark and BDSM vibe of the place. It is lined with red and black themes and really welcomes the primal desires of the members. Now, without warning, there is a video that will start showing 3Dgirls getting fucked or playing around with sex toys. Now these videos, as impressive and seductive as they might look, are actually very possible for members to create one like this themselves, or even better. That's right, you can produce, high quality 3D sex scenes if you want to. Now if you're not really into RPG games or some simulation games that includes designing your character, then I advise you to take a tutorial first. Just click on the tutorial page and you'll be taught everything you need to know on how to handle yourself around this site. And now it's time to learn the steps.
There are only 3 simple steps in order to enjoy the fully erotic and hot sexy feelings from this site. First is to create our sexy girl. You can go to the Creation page and there you get to see all the tools you need to get your own girl. Of course there's gonna be a lot of them. There are Eye colors, voices, costumes, face shape, Nose, Body shape, body size, hair style and hair colors, and more. All these things will help you create the girl that you really wanna fuck in POV or have playing around with. If there's one thing here that I really like, it's the face customization. It's really detailed and well created that you can totally imitate anyone out there as long as you know what you're doing.
Of course there are some default faces you can start with, but even those default faces are actually pretty good! Going down, you'll see some pretty rad costumes as well. If you're in for the tough girl types, then you can choose an army costume or something. But outer appearance is not the only thing that matters here, because once you're done unzipping the girl, you'll see the vagina and breasts as well, so you should think for a moment. Would you prefer a tight vagina or a loose one? Does breast size matter or not? Lastly, believe it or not, you get to decide how many sex slaves you get to have. Now that's something hard to turn your back on.
Now for the second step. Now you should decide where you want to have her. It's up to you if you want to craft your own location or choose from the default ones. I would advise choosing from the default locations since those are the ones that were well designed by some talented designers that would totally help spice up the mood of your girl. Now for the last step, you get to decide what she does, or what you would want to do to her. If you want to fuck her POV, or see her touching herself, it's all possible here. Those are basically the stuff that you can do here. I know it's easy to get excited, but wait till you here what else they have behind those closets!
Girls and videos
It's one thing to see a real girl getting fucked, but to see a 3D girl getting fucked has its own advantages. Why? Because 3D usually doesn't show these stuff on TV. You see a lot of fucking in Hollywood movies as much as it is, but not 3D ones. 3D gives off a sense of limitations, that's why this site is so popular because it breaks those limitations, and not only that, the quality of these 3D girls are surprisingly high too! I would also like to point out the amazing voice overs. The voice acting is really done right and hits just the right spot! And once you're done directing and would wish to record the whole thing, the video output is also high when it comes to resolutions. None of these elements should be something to worry about!
Conclusion
From the homepage to the gallery, from features to content, this site has covered every possible element we could hope for. In my opinion, the breadth of freedom this site gives to the users is a huge advantage for the users, it basically gives them the ability to recreate their favorite sex scenes and more. The sounds and voice acting are legit and original as well. Highly recommendable and a perfect score from me.
---
Looking for further info? Check these other porn review sites.
| Website | Trial | Monthly | Yearly |
| --- | --- | --- | --- |
| bestporn.net |  $9.99 |  $29.99 |  $169.99 |