21Footart review
m4rc0f
21Footart review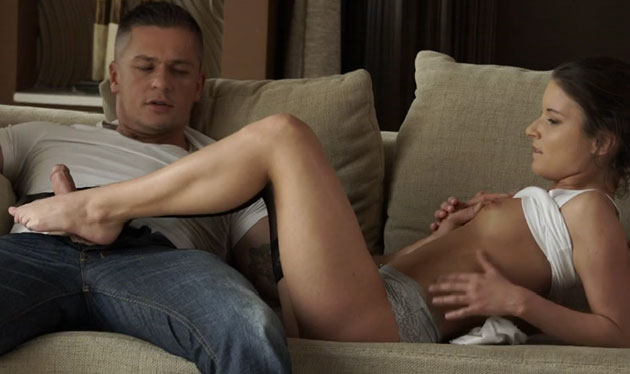 Positives
• hot pornstars • fetish videos
Site Overview
Different people have different kinds of fetishes. We have noticed in our porn site hopping, though, that a lot of people probably crave for nice feet porn videos because of the number of foot fetish sites that we have found. When I was just starting out as a writer in this industry, I was very curious about the porn sites that are related to this fetish, mostly because I was pretty much intrigued by what the fuss is all about. Then, as I have watched a couple of videos already, I seemed to have figured out already what it is. There is a hint of power play in the videos that pertain to feet because it is, after all, the lowest part of the body and it is the one that always faces the ground.
However, aside from that, we have also noticed that the porn stars who star in feet porn videos like the ones that we are going to feature in this porn site review today, are also very talented stars to be able to control their feet that way, in careful dexterity to provide feet jobs, among many other sexual activities. This is the reason why we always look forward to featuring feet fetish sites especially ones that were already given positive reviews by other review sites. And, of course, we also love porn sites that we have discovered first because these are the ones that usually pleasantly surprise us and blow our minds away with awesomeness. In this light, allow us to give a short review on one of the best foot fetish sites that we have found so far.  Are you interested already? Then let us move on to the different membership plans available. There are three: a one-month, three-month, and twelve-month membership option. There is also a trial membership option available for a very minimal fee to those who are interested in taking a quick look into the porn site a bit more before signing up for anything.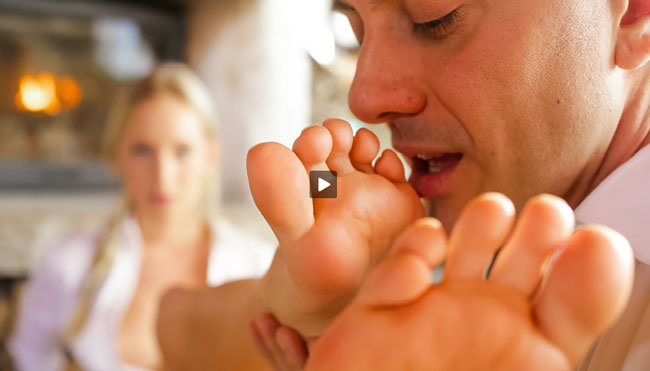 Design and features
We always enjoy the website design of 21Naturals porn sites. The reason is because they are all so classy and sleek – and this porn site is certainly not different from them. It meets all our expectations. Upon landing on the homepage you will notice a black and rose themed site that is very simple and elegant. It doesn't have any flashy banners, advertisements, or other graphics elements. Even the thumbnails themselves look classy.
There are only two major elements in the page: the plain black header that contains the name of the porn site, and the numerous thumbnails showing the porn site's latest scenes (there are more than sixty thumbnails on a single page). These thumbnails are simple as well, yet interactive. It only contains an image of one of the scenes that you are going to see in the video, and of course, the title of the said video. However, once you hover over each of the thumbnails, you will soon discover that it shows other images or scenes that will effectively show you the scenes that you can expect when viewing the video.
Girls and videos
It is mentioned that the girls on the 21Naturals network are mostly European hailing from Hungary and Czech Republic. However, on the porn site 21FootArt itself, it was not really mentioned. We did notice, though, that most of the ladies here are Western and we did not see any black or Asian beauty. The ladies in the porn site were categorized into four, though, Foot (or sexy toes, wiggly toes), insanely hot and nasty girls, fresh girls first experience, and Amateur (or new sexual challenges). This is truly a big help in locating the video that you are interested in watching because it certainly helped us. As for the videos, all of them are really impressive because of their video quality.
All of their videos are crisp and clear in high-definition and high-resolution. Plus, we appreciate that even the videos and its themes are classy! Sometimes, it could really turn us off when we see a really slutty chick – it feels like all the fun of seduction is taken away from you. But you are not going to see any of those types of videos here, because the ladies here take their sweet time to enjoy and pleasure themselves every step of the way, and we absolutely love that about them. They have class.
They are not just chicks that you can hook up with anywhere. In this light, we have noticed that most of our favorite videos in this porn site actually contains a lot of foreplay, slowly moving on to the fancy footwork (like foot jobs, and foot massages), before finally fucking like crazy. It definitely deserves its name "foot art" because you are actually going to see a lot of artistic moves in here. One of the videos showed a guy starting the seduction part by slowly worshipping the girl's foot, then slowly and lovingly, he pulled down the hottie's stockings. The girl then started caressing the guy's body with her feet, until finally she sat on the guy, tumbling up and down while her foot is also inside the guy's mouth as well. It was amazing.
Conclusion
In the end, we recommend this porn site to people who are: first, fond of European beauty; second, those who value class over head-on sexy action; and third, for those who really enjoy foot fetish; and finally, to those who want to be a part of a prestigious network like 21Naturals. Don't forget that joining this site will also give you access to the entire porn network as well. Hence, if you really enjoyed the selections in this porn site, then there is no doubt that you will also enjoy the selections over at the other sites of 21Naturals too. Enjoy!
---
Looking for further info? Check these other porn review sites.