Shay Fox
m4rc0f
Shay Fox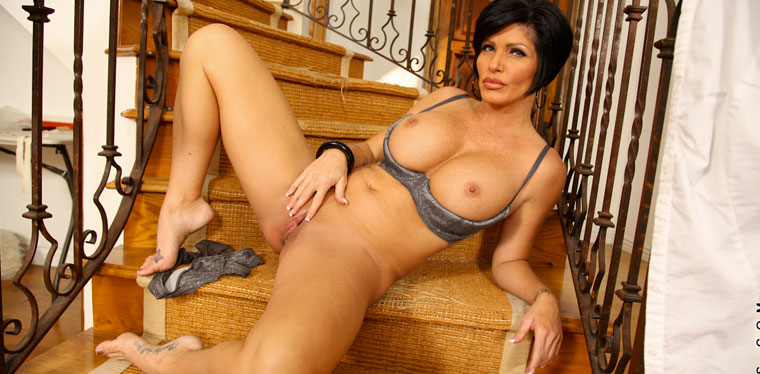 Bottom Line
Shay Fox has starred in over 100 porn scenes and movies and is going to go further. She has her own website on which everyone can get to know about this sexy slut. Due to Shay's erotically-lovely, established looks, she is always considered as a top contender for MILF category of porn movies by various production studios.
Shay Fox
Shay Fox was born on February 4, 1969, in California, USA. Her real birth name is Rachel Clarke. She is a beautiful MILF with five ft 4-inch height, and she weighs around 60 kgs. This blue-eyed and black-haired girl has an amazing body measurement of 36DDD-25-36 that attracts everyone after watching her nude. For many years, Shay Fox worked as a stylist and makeup artist. Even in later years, she became a strip dancer in a local club. After experimenting all these professions, Shay Fox finally realized that she must give a try to the porn industry, keeping in view her talent, skills, passion, and enthusiasm to work in a nude environment. Shay Fox first appeared nude on the screen back in 2010. As a luxurious mature woman, she is rapidly gaining fans with attractive appearances and has developed quite a large army of fans with majority waiting to see the mature lady performing nude. The majority of her fans like to follow her due to her natural appearances in sexy mommy character, as it suits her the best. She plays the role of sexy MILF in the most natural and convincing way to excite her viewers. And she has proved this with the passage of time that she is one of the most popular actresses in the MILF genre. The actress is well past 40, but she continues to act successfully in porn films and is not going to leave the industry soon.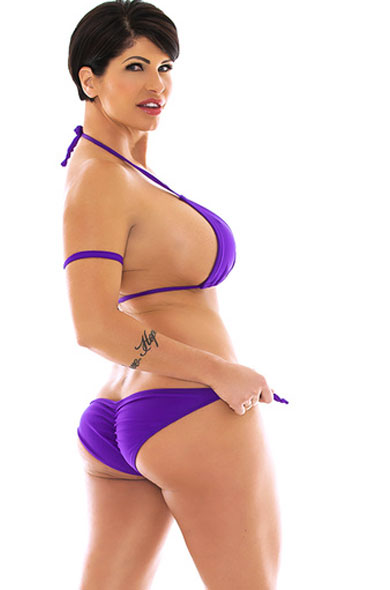 Her Porn Career
As a matter of face, Shay Fox has joined the adult film industry quite late. She was forty when she starred in her first episode of M + F for Naughty America. Her way into the entertainment industry began in a coffee shop, where she used to work as a bartender. There she met with several girls who used to work as a stripper at various clubs. Shay Fox became familiar with these girls, and she was always very curious to know about their gossips regarding their successes and failures as strip dancers. Gradually, Fox had the impression that she is just languishing in a coffee shop for a pittance, and she decided to become a stripper. She became a very popular dancer, and she started to get invitations to perform in the best clubs in Sacramento, New Orleans, Miami, and Las Vegas. Again fateful meeting changed her life when she became acquainted with porn star Devon Michaels in Las Vegas. Devon was an experienced porn star, and he saw the potential and slutty guts in Shay Fox. He suggested Shay Fox to find a photographer to do a nude photo shoot and send it to him via email. A few days after sending the photos, Shay Fox was invited to the shooting of her first porn clip. It was a 15-minute story, and Shay Fox really enjoyed working in her first porn movie. Few of her porn movies include; Backroom MILF 13 in 2011, Couples Bang the Babysitter 3 in 2010, Big Clits Big Lips 28 in 2011, Big Titty MILFs 15 in 2011, Big Tit Certified in 2011, PoorLittleShyla in 2010, My Friend's Hot Mom in 2010, Big Tits Boss 17 in 2011, Mother-Daughter Exchange Club 16 in 2010, Mothers Teaching Daughters How To Suck Cock 7 in 2010, and Wanna Fuck My Daughter Gotta Fuck Me First 9 in 2010 among many others. Shay Fox has starred in many famous porn studios including; Channel 69, Exquisite, Girlfriends Films, Devil's Film, Bang Bros, Celestial, Naughty America, Reality Kings, Bang Productions, Lethal Hardcore, Pure Play Media, and Pulse Distribution among many others.

Personal Life and Likes
To stay fit in a mature age, the actress regularly participates in sports six times a week. Till she hit the 35-year-old marker, she was not worried about her figure. She even participated in several bodybuilding shows, and she seriously used to pump her muscles. Close to forty years, her interests have changed. She became less engaged on simulators and decided to move towards the boxing section. Shay Fox believes that boxing is such a game that burns fat very quickly and keeps the body shape fit along with providing additional stamina. In addition, she is also seen sometimes busy in skiing in Utah. In 2014, the star was invited to participate in a charity bike ride in US cities. She happily accepted the invitation as she is of the view that it is the time to give something back to the society. The actress has two favorite dogs of Schnauzer breed. She gets up at six in the morning and goes for a walk with them. In her spare time, she allows herself to relax a little, preferring Bacardi and vodka. She made a great career, and she is not planning to quit from porn industry soon. Shay Fox is also the official model girl for Hustler and Sceaux Magazine. As far as her plans are concerned, Shay Fox is planning to excite her fans for few more years in the porn industry. Once she decides to get retirement from the porn industry, she has planned to open a training center for newbies to develop their porn skills. Shay Fox says that porn is not as simple as it looks but it required hard work, dedication, and skills to engage the co-performer and viewers at the same time