Sean Michaels
m4rc0f
Sean Michaels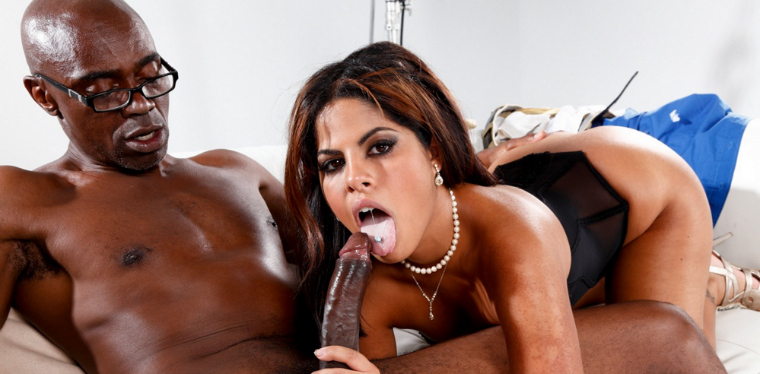 Bottom Line
Sean Michaels has about 3500 films to his credit as an actor and more than 300 films as a director. Sean strictly believes that there are still a lot of people that wish to join the porn industry but don't know where to begin. He has started his own institution where he teachers newcomers about sex and porn industry.
Sean Michaels
Sean Michaels is one of the male performers that's been ruling the adult entertainment industry for a little over two decades now. Sean has been able to make a great name for him in an otherwise female dominating industry. He mentions that he has had it rough being a black male in this industry. He had to face a lot of racism initially with some directors having even cut off his entire footage from the scene so the video would feature only his dick and nothing else. But Sean stood his ground, gave stellar performances and persevered. He believes that he had made a remarkable impact for black men in the industry and had laid the foundation of interracial sex. He takes pride in the fact that he had been able to give something to the industry that has given him so much and says that he is content like a baby through the night with a satisfied mind and a sense of achievement. He is not only a remarkable actor but also a zealous director and now an educator too.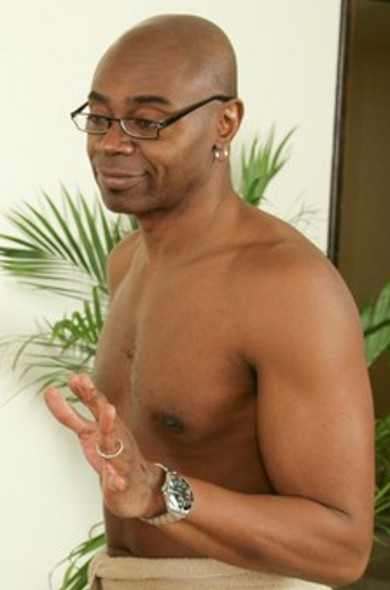 His Porn Debut
Sean Michaels was born on 20th February 1958 In Brooklyn, New York where he completed his initial studies. He went on to become a professional nurse and worked as an emergency care nurse for 6 years before he entered the adult entertainment industry. How he started is an interesting story too. Sean used to work as a runway model too with his full-time nursing job. He was approached by a photographer to do some nudes. Sean agreed after a bit of hesitation however his overall experience was great. He proceeded to do some more nude photo shoots and was finally approached by a director to feature in a porn film. He got his break in the early 1988. He was paired with Rachel Ryan at that time who was dating a mainstream actor. Sean was extremely nervous and he even says that he drove past the studio three times, each time questioning himself if he should go in or not. Finally he gathered up the strength to go in and he has no shame in admitting that he was absolutely mesmerized by Rachel Ryan. He says she was astonishingly sexy and he had no trouble achieving an erection right away. Unfortunately at that time, there were no viagras at that time so he popped a little too early in the scene. The director supported him and told him that it happens and he should give it a go again. Sandwich, juice and forty-five minutes later, Sean restarted the scene and gave an outstanding performance. He was praised by his director for delivering a great performance and from then onwards the remarkable journey of Sean Michaels started.
Sean Michaels – Blackmaled
Sean is one of the most sought after male actors of the industry and the credit goes only to his outstanding acting talent and jaw dropping stamina but also his never ending dick. He is uncircumcised and his cock measures at proud 12 inches which makes one of the most giant cocks in the Adult Entertainment Industry till date. Sean takes genuine interest in pleasing his partner in every scene that he performs in and that's the reason that his performances come out so natural as he loves focusing on the women and making her feel good. Sean has a huge fan following and he mentions that a lot of gay men also fantasize about him and meet him often at different expos. He is proud that he also has a gay fan following though he never performed in gay sex category. However he dedicated his series Ass lickers to his gay fan following where sexy women can be seen getting a taste of Sean's black ass. Sean enjoys popping his heavy loads on the booty and considers the booty the most beautiful part of a female's anatomy. To achieve the creamy thick cumshots, he takes yoghurt and different multivitamins. Though he doesn't get to spend a lot of his time in gym, he owes his body to martial arts that he was engaged in his earlier years. Other than that the ultimate exercise (sex) that he gets to do on daily basis keeps his body in shape. His first sexual experience was with his sister's babysitter when he was only seventeen.

Achievements – Sean Michaels
Sean has achieved numerous awards and is also a part of XRCO Hall of Fame and also AVN Hall of Fame. Sean successfully started his own distribution label too called the Sean Michaels International. Sean has now moved from front of the camera to behind the camera. He is a successful director and have won numerous awards in the capacity of director too. As an actor, he loved feature films more than Gonzo style as it gave him an outlet to showcase his acting skills too rather than just sexual skills. He sees himself as an educator in the coming years dedicating more time to his institution and guiding people about this industry. This institute has been in operation for about three years now. Sean's Motto is "no color lines" and he wishes to spread this message all across. He loves his fans and appreciates all the support that he gets. He can be reached through his official website.