Rachele Richey
m4rc0f
Rachele Richey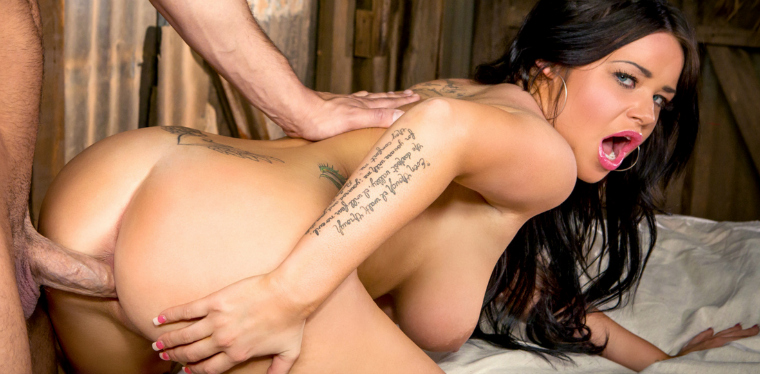 Bottom Line
Rachele Richey has performed in a lot of porn genres, such as BDSM, anal sex, lesbian plays, group sex, and double penetration among many others. Rachele believes that swallowing the fresh load of jizz is something she is mad for, and she admits that she has not been that dirty and naughty previously, but now this is what she loves.
Rachele Richey
Rachele Richey is a rising porn star in the adult industry that was born in Granbury, Texas, USA. She was born on November 30, 1994 and the slut has the height of 5 feet and 2 inches. She weighs 105 lbs and her extremely sexy body measures 34D-26-30. Such a sexy figure has helped Rachele a lot in the advancement of her career in the adult industry. The hazel-eyed slut has naturally black hair color that adds to her beauty on the screen. Her D cup size boobs are so juicy that are capable enough to vibrate the underwear of men watching her nude. She is a real sex loving girl who is ever ready to fall in bed with anyone who wants to fuck her hard. She is the dirty nature girl who likes to get wet a number of times in a single day. This busty slut has something special in her looks that have resulted in her immense demand in the porn industry. Early day of her life is spent in a conventional environment. Her family used to follow religious things strictly, and they also used to teach Rachele the same things. They didn't have any idea that what the girl is going to become in the future. The family moved to Dallas after the girl graduated from her highschool. This was the time for Rachele to prove herself in front of the world. She started to search for different jobs and finally she was employed as a receptionist at a local salon. The girl was horny in nature and was also attracted by the charm and glitter of the adult industry; however, she was waiting for the right time to enter the porn world.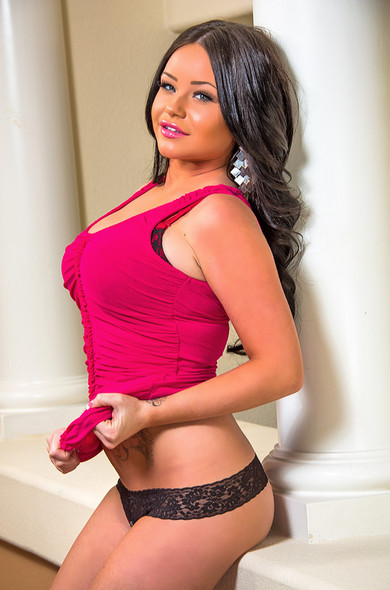 Adult Entertainment Career
Rachel, from the start of her career, just did not count on the usual movies. It has always been much more interesting and exciting for her to try herself in the erotic sphere. So Rachele sent her photos to various studios, and she got a response very quickly and positively and was invited for the audition. Busty slut instantly rushed over and started to show all her talents with a special tenacity and a great desire. It should be noted that career of the girl began quite recently, in 2014, but she has already shown to be very good, has attracted a lot of attention and brought a huge number of spectators worldwide. Chick boasts enormous natural breasts and lush lips, making her damn sexy. During the first year of her career, Rachele starred in dozens of films and a couple of a large photo shoots, each time featuring in a quality porn. Rachel really likes to work in this area, and she never regrets her decision to join the adult entertainment industry because she feels great to amuse people around the world by showing her sex talent. Whenever the girl comes on the set, she gets a huge portion of the sexual energy that makes her increase her desire to work with more passion in the porn industry. She started with the traditional sex, as well as lesbian games, but soon it was not enough for her, therefore, she decided to try hard anal sex in the frame. Rachele did it well too and made a good extension to her career. She has big plans and intends to spend plenty of years in the adult industry to make sure that she entertains her fans for a long time.
Private Life of Rachele Richey
Rachele Richey is madly in love with her body. She believes that her body always needs special care to maximize her sexuality. She often goes for sports, visiting various fitness centers, making her ass elastic and flattening her tummy. In addition to that, she is a constant visitor to the various beauty salons. She seeks help to ensure that her appearance is absolutely irresistible that men should always be crazy about her attractiveness. But at the same time, she loves fun in life and Rachele goes to nightclubs with her friends to spend quality time drinking different brands of beer. She also likes to dance on the floor in clubs and creates a thrill by moving her sexy body on the dancing floor. It is no problem for Rachele to pick a partner for one night right there.

Rachele Richey – Queen of Sex
Rachele Richey is undoubtedly a queen of sex. She has performed quite well in such a short period of time and has shown to the world that talent can never remain hidden for a long time. She is in love with her profession that has made her independent and a free girl. Apart from her dedication to the adult industry, her natural developed boobs, nice looking ass, and good face cuts have enabled her to advance in the porn industry. She is the lover of doggie style, and the girl simply loves anal sex. She is not afraid of any task and is always open for the challenges demanded by different producers. Her fans are always waiting desperately for her new movies and clips. Rachele respects her fans a lot, and she spends quite a considerable time on social media to share new happenings with her fans. She regularly uploads her nude pictures from sets or her bedroom. She loves to respond to their questions too as she believes that ignoring fans can break their hearts which she doesn't want to.