Priya Rai
m4rc0f
Priya Rai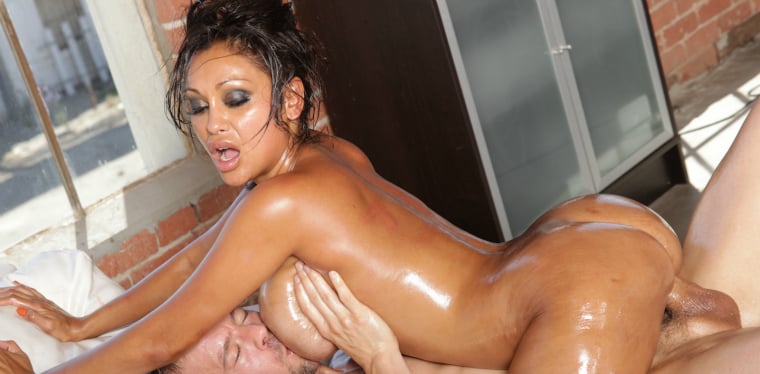 Bottom Line
Priya Rai loves to suck dick most of all. She has shown her blowjob skills not only on the screens, but she has also visited around the globe to fulfill her sexual desires. This Indian girl has entertained many politicians and businessmen with her blowjob talent.
Priya Rai
Priya Anjali Rai was born on December 25, 1977, in New Delhi, India. She has dark black hair and brown eyes. Her height is five ft 2 inches, and she weighs 45 kilograms. She is a bisexual, and her measurements are 34D-24-34. Indian porn star Priya Rai, without a doubt, is a perfect follower of the domestic manual on sexual pleasures of all time called "Kamasutra". She feels it with every fiber of her soul, and every cell of her perfect and spicy body. This sexy brunette from New Delhi is a real sex freak. Her dark and fresh skin, her beautiful eyes with a sly look, her elegant boobs, and juicy ass – all it says a phrase: "Take me!"
Her career as a great porn actress started late enough at the age of thirty, and that was back in 2007. However, in 2009 she had already been nominated for "Best new starlet". This Indian beauty has entered in the adult entertainment industry with a passion to conquer the entire industry by showing her beautiful bouncy boobs and her round shaped dick thirsty ass. Sorceress of the south-east of the country simply raised a new trend and fulfilled the sexual desires of many people around the world by showing her beauty on the screen and by practically accepting big dicks into her pussy and ass. It is not surprising that after watching this adorable and glorifying Indian hottie, many of her fans dream to meet her.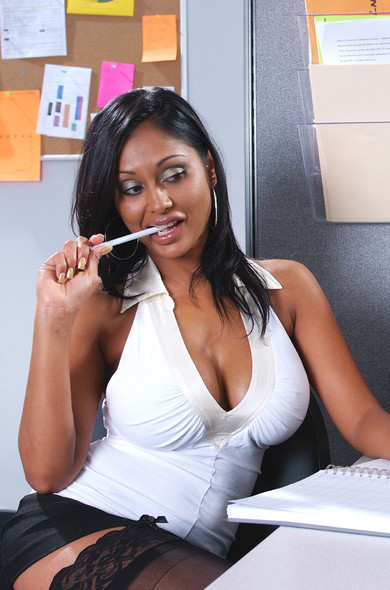 Her Porn Career
When she was two years old, her family emigrated to America. After highschool, Priya went to college, but soon abandoned her studies and began to work as a swimsuit model. After some time, she became a stripper and worked in that particular profession for almost twelve years. After performing as a stripper for almost 12 years, this Indian girl came into the world of porn videos and started acting. Within few years of her joining the porn industry, she managed to star in a remarkable number of porn movies.
Despite the fact that Priya Rai lived her whole life in the United States, she nevertheless retained the temperament and passion of Indian beauty. She has transformed herself into a blend of Indian and American beauty with the passage of time. However, her roots belong to India, which can clearly be observed after watching her naked on screen. Her tanned skin, busty boobs, beautiful round butt, and her body curves – everything represents the Indian beauty. Although she was born in 1977, she looks great while appearing on the screen. She has extensive experience in the industry of adult movies because she is working for almost nine years.
Personal Life and Likes
When the future star was barely two years old, her parents moved from India to the US, where she grew up in Arizona. Priya was raised in the suburbs of Minneapolis, Minnesota, where she graduated from highschool and entered the University of Arizona. While studying at the Institution, she moonlighted as a model demonstrating clothes and swimsuits. Then Priya for another twelve years worked as a stripper, and only in 2007, at age 30, began her career as a porn star. She was charmed by quite different dreams, and she was quite naughty and sexy right earlier times.
Priya Rai admits that it is the porn industry that has made her a wealthy lady, and she can now afford anything she wants. This Indian sex machine travels a lot and makes friends all over the world. She often visits her home where she was always happy. Priya Rai gets a lot of rave reviews on the Internet, and she loves to chat with fans in her leisure time. As a point of notice, Priya Rai regularly receives precious gifts from around the world. But she doesn't get pleased just with such gifts in her such a mature age, as she wants to focus on her porn shoots. Priya Rai not only gets the joy of sex in her videos, but she has good capabilities to provide pleasure to her partners and the audience.
In her spare time, Priya loves to meditate and perform special Indian practice to maintain the spiritual and sexual energy. She has many friends and relatives with whom she is often found. Priya loves to cook and create home coziness. And as she says herself, she loves to be seduced by a good dinner or dancing.

Priya Rai – Indian Slut with Busty Boobs
Priya Rai is a gift from Indian origin to the adult entertainment industry. Priya has managed to play in a large number of pornographic films since her debut. She got super-popular after she appeared in the hardcore movies and then she was welcomed by some of the major porn studios to work. Now her popularity has dramatically increased, and she has got a large number of fans around the world, especially in India.
Priya Rai has managed to win Best All-Girl Group Sex Scene in AVN Award, and that's quite a great achievement. In 2009, Priya was nominated for Best New Starlet award in AVN. Priya is bisexual, and, according to her, it is a great pleasure to appear in scenes with girls. She just loves it when she has to lick the pussy of her co-performer, and she is simply crazy about it. The actress is presently living and working in Beverly Hills, California, and she loves to talk to her fans through the web.