Nikki Benz
m4rc0f
Nikki Benz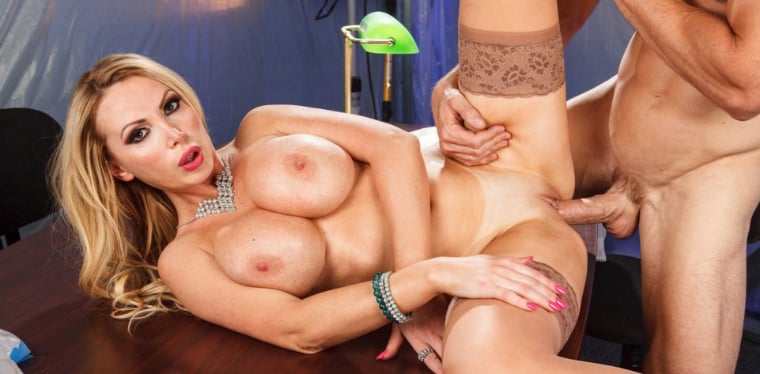 Bottom Line
Nikki Benz has performed in a variety of porn genres, and there is hardly any kind that she has missed. According to the actress, she loves to get fucked in doggie style, and it is because the cock is slid hard in her ass pumping her plump ass up and down. She likes to have it in a rough manner.
Nikki Benz
Nikki Benz is a Canadian porn star of Ukrainian origin. Her real name is Alla Monciak, and she is entertaining the viewers of porn since last 12 years. The girl was born on Dec 11, 1991, and she has natural brown eyes. Her body measures 34D-24-34, which is quite a stunning figure.
According to the actress, things started to change when the family moved to Canada from Ukraine. They settled in Toronto, and her mother started two different jobs to support the family. Nikki had to support her higher studies, and therefore, she started to work as a dancer in the strip club. The girl got involved with a boy, and soon she became his girlfriend. The boy once showed her a porn movie that featured Jenna Jameson (a famous porn star). Nikki was so impressed by the looks of Jenna, and she decided that she will try this profession, at least once, in her life. She was not sure as this was something that she wanted to pursue as a career but she knew she wanted to try. She was headstrong like that.The girl didn't take too much time to grab her keyboard and search the directors of porn movies. She chose a name of a director and sent her naked photos to his email address. Luckily, she immediately received the call and, in this way, the girl turned into Nikki Benz. In 2011, she was recognized as "Pet of the Year" in Penthouse. She takes it as pride that boosted her career so much.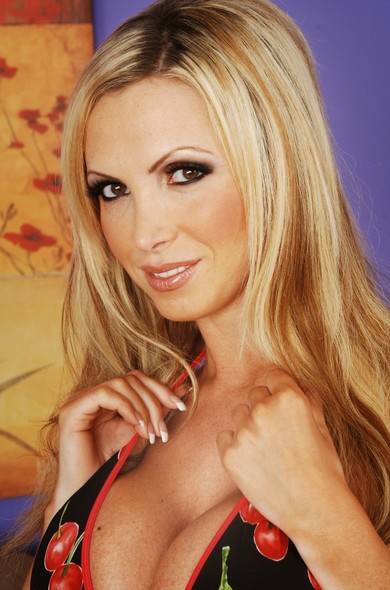 Adult Entertainment Career
Nikki started modeling before she even hit adulthood and posed in a bikini for low scale men's magazines. And when she did turn into the official adult, the girl started to conquer the hearts of men around the globe successfully. In pornography, Nikki came soon after age, shortly before acquainted with the famous director. In January 2003, Nikki signed a contract with the studio Pleasure Productions. The first scene in which she performed was in the movie Strap On Sally # 20, where she worked with a known porn actress Gina Lynn. Her first scene in the category of "boy-girl" was with Ben English in the film The Sweetest Thing. She traveled several times from Toronto to Los Angeles, estimating more effective solutions to promote her future career. All this time, Nikki was in compliance with obligations to the company Pleasure Productions, with which she had signed a contract for a year and a half. At the end of the contract in September 2004, Nikki moved to Los Angeles, where her arrival was immediately welcomed by Jill Kelly Productions and she signed a contract with Jill Kelly. A year later, Nikki has also signed a contract with the studio TeraVision. In June, 2006 the company went through a crisis. In general, after a series of troubles Nikki ended the contract with the company, as well as from her friend Lucy Lee. After parting with TeraVision Nikki was hired by Direct Models. It is also worth noting that she didn't stop working as an erotic model for different magazines throughout her career in the adult industry. For instance, the famous porn actress has appeared for big names like Penthouse, Hustler, and Genesis.
Till last year i.e. 2014, incomparable Nikki starred in more than 250 pornographic films. It should be noted that the girl has worked in the porn industry with full motivation and thrill.
In May 2006, Nicky was recognized as Hustler Honey. She participated in the project KSEX – Superstars under the contract, together with the Lacey Hart, Ashley Steele, Stormy Daniels and Tyler Faith. Nikki is often involved in the shooting in different studios like Brazzers, BangBros, and others. In 2007, Nikki Benz was nominated for AVN in the category of "The most valuable star."
The girl is simply mad when she is asked to swallow the fresh load of jizz, and she loves to spread it all over her body. Nikki likes shaved cocks, and she tries her best to avoid hairy ones. She loves to lick and suck the clean balls, and such balls attract her a lot. According to Nikki, she can turn wild immediately, if her nipples are sucked for few moments by her male sex partner.

Private Life of Nikki Benz
In her spare time, Nikki works out on her body. She is of the view that it is extremely important for a porn star to work hard on body shape. She is pretty proud of her boobs as she has spent a lot of time in shaping them in good form. Apart from that, she loves to spend time with her pets. She has a German shepherd and a Persian cat, currently. According to the porn actress, she is fond of eating Chinese food, and she can travel a long way to taste new Chinese dishes.
Nikki is also fond of shopping, and she can be seen in different malls with a lot of shopping bags in her hand. She loves to buy new and trendy clothes as it adds to her personality. She really likes it when she is recognized in malls by people. She loves to respond to their queries about her career in the porn industry. The girl is also very active on social media and she regularly interacts with her fans through social platforms.