Nadia Styles
m4rc0f
Nadia Styles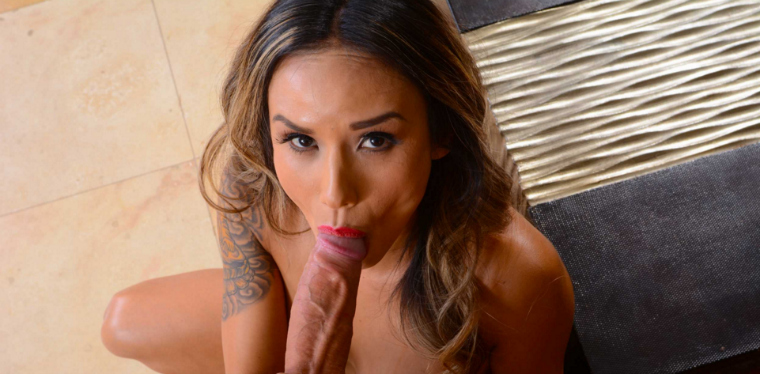 COUNTRY
Los Angeles, California, USA
Bottom Line
Nadia Styles loves everything in her work: she loves the hard and rough sex, love, when she is held by hair and slapped on the ass, and at the same time, she gets crazy when the partner gently kisses her neck and gently whispers something in her ear. This beautiful brunette loves oral sex with both, men and girls.
Nadia Styles
Nadia Styles is a beautiful and sexy American pornstar who was born on June 25, 1982, in Los Angeles, CA. This American brunette has made a great run in the porn industry and has already performed in hundreds of porn movies made with several famous companies and productions in different styles. She is the perfect blend of beauty and seduction. Nadia Styles is five ft 4 inches tall, and she weighs around 50 kgs. She was born Patrice Roldan and has attractive brown eyes with mouthwatering measurements of 32D-25-35.
Feminine, sophisticated, beautiful and so sexy Nadia Styles. Her name is well known in the porn industry for over ten years – since 2004 when she starred in her first movie. Her stage name "Nadia" is taken not by accident but was the name of stunning beauty, the heroine of the film "American Pie. According to Nadia, life cannot be called easy, and it has its positive and negative aspects. She is a magnificent sportswoman and she loves to play volleyball, basketball, and jogging. Nadia Styles has also won many sports awards as she took it professionally previously, and she was even going to participate in the Olympics. However, she was an obnoxious girl and often ran away from home. Already at 13 she experienced all the delights of sex, and her first partner was not very experienced, so it didn't go smoothly. After that she had a lot of communication with other guys, but basically just slept with her friends. However, Nadia Styles admits that her first orgasm was experienced only at 18. Before joining the porn, she already had sex with boys and girls, which she remembers with great fondness and detail.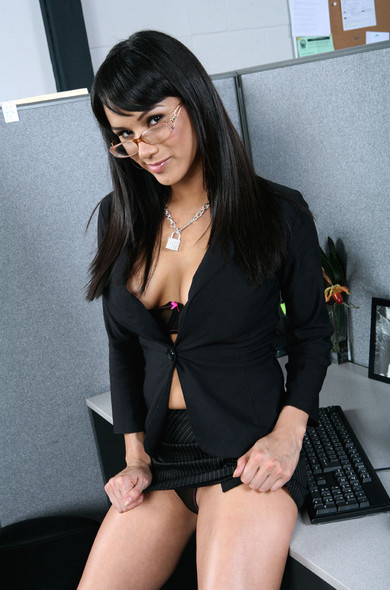 Her Porn Career
When Nadia Styles was 17 years old, she had to earn bread and butter for her poor mother. After seeing an ad in the "LA Weekly," she got a job working in the office for the site "Net Video Girls", and then began to appear as an Internet model. In her first porn movies, Nadia Styles starred when she was 19 years of age, and that was for the famous porn studio "New Sensations". Looking ahead, it is worth mentioning that during her entire career in the adult industry, she has appeared in more than 250 films. In her first scene, she felt surprisingly natural and comfortable, and it certainly supported her on a good footing in the future.
The actress loves pussy and big tits. She recently surgically enhanced her boobs to a 32D, referring to a plastic surgeon. The model also looks great in the scenes with anal sex and solo performances.
Personal Life and Likes
She masturbates at home every day, so she pretty well does it on camera. Nadia Styles is a thirsty sex girl who doesn't get satisfied with sex toys, and that is the reason she doesn't play with sex toys usually. In everyday life, Nadia Styles has got some hobbies. The actress loves to spend time with her family or at various exhibitions; she loves art and is always trying something new at her home and at work too. She is hot, sexy, and her brown eyes are always inviting big dicks for sex.
Nadia Styles amazing porn, actress. Despite health problems and long breaks, she returned to her fans, because she knows the fact that her fans are always looking forward to her new porn movies, and everything she has got in life is just due to her fans and the adult entertainment industry.

Nadia Styles – Blend of Beauty and Wildness
Nadia Style can be ranked among such female porn stars who are best in every genre of the porn. For instance; she is best in double penetration scenes, anal is her favorite, she has done ass to mouth scenes quite well, she simply likes to give blowjobs, creampie is her another specialty, her deep throating videos are widely appreciated, she prefers facial scenes, in short she has shown the world that she is good in every category.
Nadia Styles has been nominated for a number of awards on different occasions due to her classy piece of performances. For instance, in 2005, she was nominated for AVN Award for Best Threeway Sex Scene, in 2006 she was nominated again for AVN Award for Best Anal Sex Scene, and in 2009, Nadia Styles was nominated by AVN for Most Outrageous Sex Scene. She has worked with some of the most famous porn studios in the industry including; Blue Pictures, Brandon Iron Productions, Brazzers, Candy Shop, Cherry X, CinemaPlay, Cloud 9, Club Jenna, Coast To Coast, Combat Zone, Danni Ashe, Defiance Films, Demolition, Devil's Film, Diabolic Video, Digital Desire, Digital Sin, DNA, Ducati Productions, DVSX, Elegant Angel, Envy Pictures, Erotic City, and Evil Angel. Among her super hit movies include; Stick It in Deep and Watch Her Weep in 2006, Solo Masturbation 2 in 2015, Body to Body in 2014, Cougar Club 4 in 2014, Fantasy Football Orgy in 2014, Lick It Up 5 in 2014, Staying In 3 in 2014, Dirty Talk 2 in 2010, All Alone 1 in 2007, Bring Your A Game 3 in 2007, Asswhole 3 in 2006, Chicks and Salsa 3 in 2006, Cum Beggars 4 in 2006, Hand to Mouth 3 in 2006, Liquid Ass-sets 2 in 2006, Lick It Up 2 in 2005, Squirt-A-Holics 1 in 2005, Baby I Wanna Cum for You 1 in 2010, Give Me Gape 4 in 2008, Ass to Heels 1 in 2006, BJ Suck-A-Thon in 2011, and Decades in 2006.