Marina Angel
m4rc0f
Marina Angel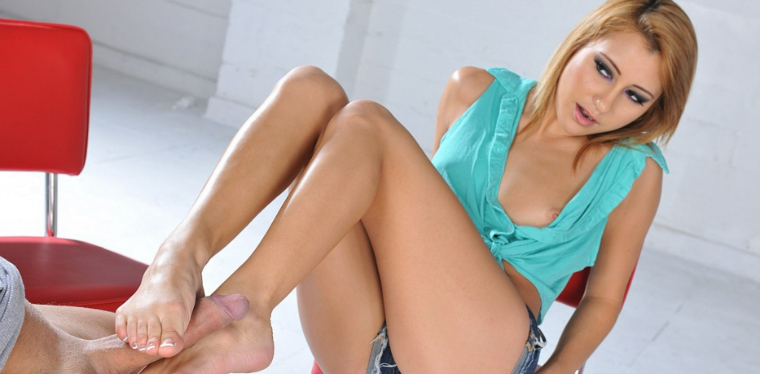 COUNTRY
Miami, Florida, USA
Bottom Line
Marina Angel's body shape and innocence on face allows her not to get lost in a series of stamped and copied personalities. Naturally developed tits of this sex freak girl are always lovely to watch and especially she is wonderful to watch when she is penetrated in a hardcore manner. The girl loves to scream during her hardcore scenes, and it suits her a lot, keeping in view her face innocence and age.
Marina Angel
Marina Angel was born in Miami, Florida, the United States on September 10, 1995. This sexy blonde chick has an average height of 5 feet 3 inches, and she has a Latin ethnic background. This brown-eyed blonde girl weighs 110 lbs and her mouthwatering body measures 32A-25-36. Currently, Marina has a tattoo on her right tit (upper side), and another on her right stomach. The charming American girl from Florida named Marina Angel decided to try her hands at pornographic art few years ago. Perhaps the fact that she grew up in a very warm and even hot place that quite seriously affected her sexuality. She seems to be innate, but unobtrusive. That is why Marina is so harmoniously blended into the very culture of erotic films, and almost immediately got used to the industry norms. Till now, she has appeared in a number of very successful porn movies. It was almost natural and felt like was meant to happen. As an important fact, Marina has got a whole bunch of fans who are now continuously searching the porn websites in search of new products featuring this sultry sex machine. When the big stage punched this girl, everyone around the world was amazed by her beauty. When she first succeeded in the auditions, Marina realized that this is the place where she always wanted to be. Within the matter of few months of her joining, Marina managed to attract the giant studios of the porn industry to book her for contracts. She has been very choosy in her movies, and therefore, she takes a little time before accepting any offer. In just a very raw age of 19 years, Marina has already starred in big-budget films that are quite a big achievement for the girl. This simply shows her talent and unmatched success. Marina is of the view that she has to learn a lot of things in the porn industry, and she is still a beginner in the industry. She feels like porn studios are her second home, where she learns new things each day. Her down to earth attitude along with such a beautiful body and face has raised an alarm for others in the business.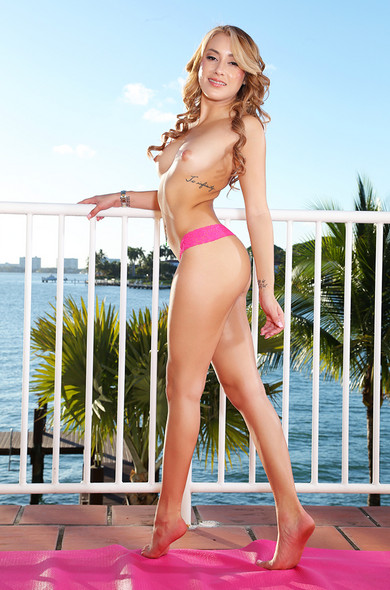 Her Adult Entertainment Industry Career
Marina joined the porn almost two years ago in 2013. At that time, the American beauty had just hit adulthood. Marina managed to move quickly on the top ranked models due to her age and extraordinary pornographic skills. It can be assumed that she only needs a little more time, and Marina will manifest herself in all genres of the porn! Already, she has shown her acting skills in different genres. The list of her performances includes playing alone with toys, petting with the other girls, as well as, of course, pleases the guys with all parts of her body. A little more is necessary to allocate a separate category of her love for all sorts of fetishism. Marina Angel has a very interesting and unusual appearance, especially when compared with the famous American porn actresses. She has proved herself as an interesting and attractive slut who gives a certain charm that captivates the audience. Marina has acted in various films, but she gained a lot of popularity for her films in which she is very actively engaged in oral sex, showing her vulgar side to her lovers around the world. Marina Angel can be seen on the sets as a fun loving girl who always keep good relationships with her colleagues.

Personal Life of Marina Angel
In her private life, Marina Angel leads an active lifestyle and regularly keeps in touch with her community and fans, which is growing by leaps and bounds. In spite of the very short career, this sexy chick has gathered thousands of fans on the social media and she loves to keep them updated about her upcoming porn movies. This is really an instant upgrade! Her fans are always waiting for the delightful scenes in porn movies with her participation. Marina Angel has never been a shy girl throughout her life. She has always been very fast and easy to talk to kind of girl. She has always been surrounded by different people, especially men, due to her gorgeous beauty and slutty attitude. Marina Angel, from an early age, knew about her vulgar nature and the fact that she has got immense attractiveness for men. She always wanted to stay in focus and her attitude made her do something big. That is the reason she decided to show her erotic body to the people around the world through porn screens. And to play with good cocks, she knows like no other. She is always amused by cocks so that her sweet pussy literally instantly gets wet and ready for prolonged penetration, which brings a lot of intimate joy, and ultimately always leads to an incredibly rapid orgasm. To get more enjoyment and pleasure, this lustful slut gets extremely passionate in the open air, for example, near the pool, on the roof of a tall building, etc. Experts of the porn industry are of the view that this chick is going to make a huge difference in the porn industry due to her such erotic skills.