Madelyn Marie
m4rc0f
Madelyn Marie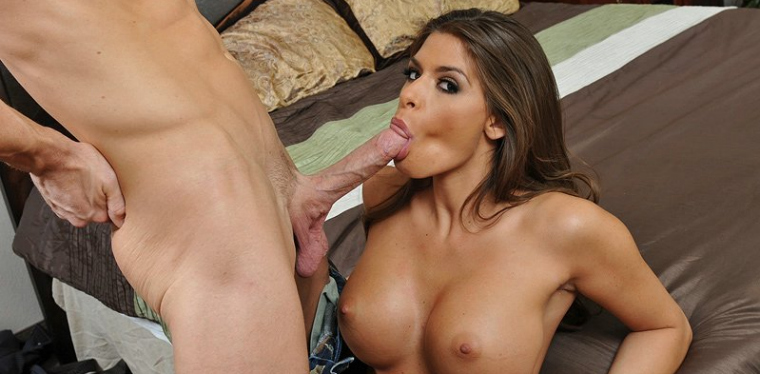 COUNTRY
West Point, New York, USA
Bottom Line
Madelyn Marie's film Batfuck XXX got her a lot of critical acclaim and this role particularly multiplied her fame by thousands. Every porn fan around the world was raving about her role as Katwoman and the film itself was beautifully made. It was very modern in reference to the porn industry as it was not your usual dress up, clothes off, sex that ends with a cumshot.
Madelyn Marie
This gorgeous hottie with exotic features, gorgeous body and remarkable sexual thirst is better known as Katwoman in the adult entertainment industry due to her popular role that made her the next big thing in the porn. This beautiful girl was born in New York on 28th January 1987. She was born in a highly educated family and her family was very sophisticated. Her mother and father were both physicians and the family believed that education is really important no matter what you do in life; you can always fall back on your education. She was a really good student that always got straight A's. Growing up, Madelyn was a delight for her parents as she was a good girl that always made right choices, was great in studies. She was the girl that could do no wrong. She fell in love with a physician who already had his medical practice in a different state. She was madly in love with him and she lost his virginity to him at the age of twenty one. That is surprisingly late for a pornstar as normally from the stories we have heard from other pornstars, they couldn't even wait till 15 and most of them lost it before that. But like Madelyn mentions that she was the ultimate good girl till she was betrayed.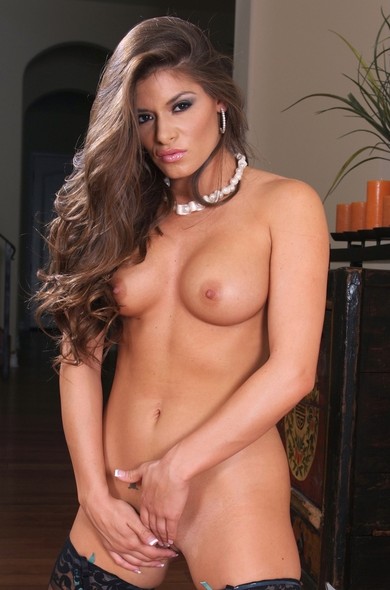 Her Porn Debut
She was already in her second year of med studies, she was all ready to move in with her doctor boyfriend when something happened that shook Madelyn's world. She received an email from her boyfriend; she opened it thinking that it would be saying how he cannot wait for her to move or how much he misses her. Turns out this email was meant for his boyfriend's best friend that had an email address similar to Madelyn's. When she found the email, she see the pictures of her boyfriend having sex with an Old Russian pornstar and he was bragging in the email on how well he pounded her. Madelyn was outraged, she was so angry and felt betrayed. She was wondering where she went wrong. She was the best girlfriend, she was amazingly beautiful, she was always faithful to him and she even lost her virginity to him and he repays her by going on and cheating on her, that too with an Old Russian hooker. She didn't say anything to him but she began plotting her revenge. She called her boyfriend and told him that she would be moving in right away as she wants to spend some time with her grandparents. She went ahead stayed with her grandparents for a bit, all the time researching about the adult entertainment industry. Through online applications, she scored a spot in a feature with Gina Lynn. She did some gonzo work in the beginning of her career and was lucky enough to get a contract very early in her career. When she had established a name for herself, she texted her boyfriend "Madelyn Marie" and that was it. Her revenge was completed and even though she entered porn for the wrong reasons, she still feels that everything fell into place for her.
Her Porn Career
Madelyn got into a contract rather early in her career after doing some gonzo work initially. She feels that she is fortunate to get such an amazing contract with Bluebird Films, infact she is the first contract star of Bluebird films. She even got her contract looked up by a lawyer who said that she has one of the best contracts ever offered to any pornstar. She loves It that unlike other contract girls, she is not handed a schedule of what movie and how many movies would she do. She calls the shots at bluebird, she has a lot of creative control and any ideas that she suggests are taken seriously and followed through. She says that when she signed her contract, the CEO of Bluebird Nick Steele hugged her and told her that its upto her how she carves her future. She feels proud that she is growing with her company and feels honored to play a part in this wonderful journey. Bluebird was relatively a new company and all the big companies were like "where did they come from" when they started releasing hits.

Her Love Life
After the betrayal by her cheating ex-boyfriend she entered the porn industry and she fell in love with her very first co-star which is one of the heartthrobs of porn industry who is none other than Ramon Nomar. She tells it like a fairytale, she fell into slumber on the set waiting for the director to show up, she woke up to a man hovering over her that had giselled features, pronounced bone structure and was unbelievably handsome. She immediately was awed by this man and they had crazy chemistry when they performed together, they got engaged shortly after and are still happily married. Madelyn continued her Doctorate even after her porn career as she always understood the importance of education. She wants to give something back to the community and she is always looking to volunteer for charities. She even went ahead and put up her suits that she wore as a Katwoman up for auction and the money that was raised went to charities. She loves communicating with her fans and they can reach her through her official Instagram and Twitter.