Laura Crystal
m4rc0f
Laura Crystal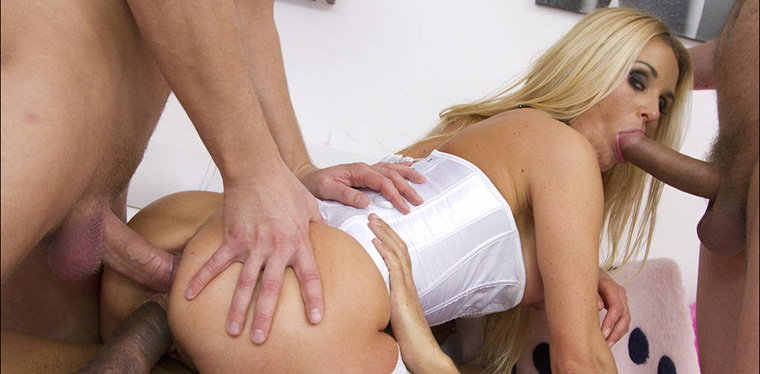 COUNTRY
Prague, Czech Republic
Bottom Line
Laura is among those busty sluts who have managed to become popular in very short time. She is performing in the porn industry since 2009, and throughout her career, she never took breaks. She doesn't work only for the sake of money, but it is something in her blood to get nude every day.
Laura Crystal
Laura Crystal is a slim, hot, blonde sweetheart who is 5 ft and 4 inches tall. She was born in Czech Republic, in the beautiful city of Prague, on the 2nd of May in 1989. This gorgeous vixen with emerald eyes started off her successful career in the adult entertainment business back in 2009. She started as a glamor model, and she shifted towards the hardcore porn movies in 2010. Her body measures 34B-24-36, and she is all natural. Laura thinks that her body parts are no longer her private property, but all her sexy parts of the body are dedicated to her fans around the world. After all, their appreciation and viewership means a lot to Laura to prosper in her professional life. Laura Crystal is also known as Hannah Testimonies, Sonya in the porn industry, and she was nicknamed as the "Queen of anal sex." Her real name is Sonia Millerovo, and she was a naughty girl from her very early age. Her sexual hormones always kept pushing her to do something different and new. Her parents were much-respected people in the community, but they couldn't stop the girl from joining the porn industry. Laura used to change different highschools in her early life because management of almost every highschool could not bear her antics on the organization of unbridled orgy. Despite the fact that the future of Laura Crystal was extremely well-read and well-studied, no head teacher wanted to tolerate her naughty moves inside the highschool premises. After changing three highschools in a row, she barely finished her highschooling from the fourth one. When she went to the Institute for further studies, Laura was selected to play sports in the Department of gymnastics and acrobatics. Her hobbies remained the same, but the environment was not that much strict like she faced in different highschools. She was very active in sports, but the girl wasn't looking forward to making her career in the sports. There was something else which she wanted to become and that was still unknown to her.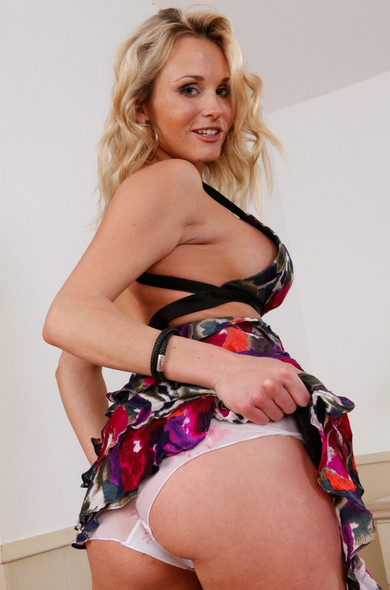 Professional Life of Laura Crystal
Laura started her porn career quite by accident. She was noticed by an agent of the porn company at a party, and the girl attracted the agent too much. He reviewed the girl from top to bottom with a hawk eye, and he got the idea that this girl is going to make a difference in the porn industry. He asked her to work in the adult entertainment industry and Laura Crystal couldn't refuse such a good proposal. She already had an idea of the porn industry because she used to watch the porn movies at home, and as an added advantage, dicks were something not new to this real life slut. Moreover, another attraction in this offer was the money that she always looked for. She was already getting fucked almost daily by different people, but now she was offered a handsome amount for her sex habit. What else she could expect better than this! That's how this beautiful round ass girl started to perform on porn screens and started to amuse the viewers with her sexy aptitude. Laura's face beauty, tits, and ass has played a significant role in the success of this real life whore. People always like to watch her naked on the screen, and especially when she appears on the screen playing with her pussy. Laura is really good at solo scenes, and she likes to play with different sex toys to make herself wet. Laura, so far, has worked in dozens of full porn movies and numerous short nude videos. Laura has appeared in numerous porn movies and few of her movies include; Drive Me Crazy in 2012, Cannibals: Women Eating Women in 2008, Doll House 8 in 2012, Appetite of a Naughty Chambermaid in 2012, Creamy in the Middle 4 in 2015, and Amazing Tits 5 also in 2015. She is of the view that there is a lot of work to do in the porn industry on her part, and she is not planning to leave the industry in near future. Even though, Laura has become so much popular in the porn industry, but she is always ready to offer something new to her army of fans around the world. Laura has managed to gain attention from top porn companies in the industry including; Private, LezLovem, Diablo Productions, Doghouse Digital, Elegant Angel, 3rd Degree, Magik View Entertainment, Immoral Productions, Digital Sin, Zero Tolerance, and Vouyer Media among many others. Apart from that, Laura Crystal has also been in contract with well-known adult website Twistys. Along with Czech language and English, she can also speak The German language. Presently, she lives in West Los Angeles, California. Laura used to change different stage names, for instance, for a noticeable time period she was known as Hanna Swede. However, she finally decided to go with her current stage name i.e. Laura Crystal which proved lucky for her. Laura has also been in contract with giant porn production houses like DDF Network and Tainster.

Laura Crystal – Naughty Slut
Laura is among those busty sluts who have managed to become popular in very short time. She is performing in the porn industry since 2009, and throughout her career, she never took breaks. She doesn't work only for the sake of money, but it is something in her blood to get nude every day. She cannot start her day without playing with her vibrating dildo as it is an essential routine of Laura to start the day. According to Laura, she has always been naughty right from an early age, and she likes to be that way all the time. Laura feels uncomfortable when she is asked to go for an outdoor shoot in warm weather. Therefore, she prefers to perform in indoor movies most of the time. Laura loves to do anal sex the most, and she prefers to sign the movies that require anal scenes. Her fans are always welcomed to follow her on Twitter, and she regularly updates her fans with her daily life happenings.