Kristina Rose
m4rc0f
Kristina Rose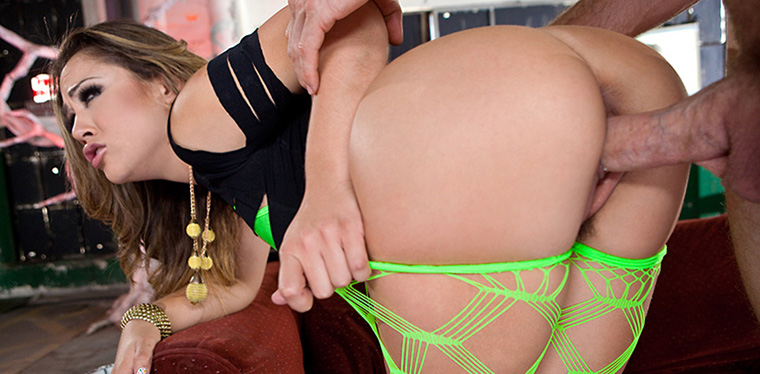 COUNTRY
San Diego, California
Bottom Line
Sluts like Kristina Rose are definitely a gift for the porn lovers since such innocent beauty with vulgar thoughts are rarely found in the adult entertainment industry.
Kristina Rose
Kristina Rose is a tiny but stunning slut in the porn industry who was born in San Diego, California, the United States on April 14, 1984. Rose was born Tracey Quinn Perez, and she spent her early age in Fullerton and San Diego where she completed her early education and made a lot of friends. She is from Mexican, Scottish and Welsh roots. Kristina Rose lost her virginity at the age of 15 years and from such an early age she got addicted to dicks. This sexy brunette has not only shown her talent to the world through her porn videos, but she has also excited her fans around the world. People love to watch her porn movies and they really appreciate her performances and express their feelings through different online platforms. Sluts like Kristina Rose are definitely a gift for the porn lovers since such innocent beauty with vulgar thoughts are rarely found in the adult entertainment industry. Since 2007, at the age of 23, she began performing in porn movies. She had her first anal back in 2008. Movie names were "Kristina Rose Dirty Girl" that was filmed by a famous porn studio known as Elegant Angel. The first so-called double penetration she starred in "Kristina Rose Is Slutwoman" a year later. Among her major porn hits include; I Like Girls in 2015, Strap On Anal Lesbians 2 in 2014, Best in Ass in 2013, Lesbian Analingus 2 in 2013, Lesbian Adventures 5 in 2012, Belladonna: No Warning 6 in 2011, Girls Kissing Girls 8 in 2011, Women Seeking Women 73 in 2011, Girls Kissing Girls 4 in 2010, The Big Lebowski: A XXX Parody in 2010, I Kissed a Girl and I Liked It in 2009, The 4 Finger Club 24 in 2008, Lesbian Seductions 20 in 2008, Big Wet Asses 14 in 2008, and All Girl Revue 3 in 2007 among many others.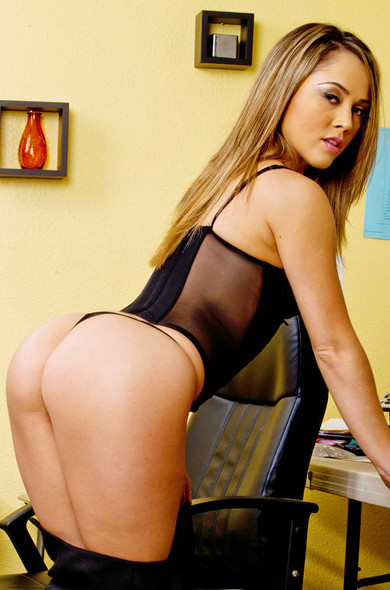 Her Porn Career
Kristina Rose began her career working as a model for top modeling agencies in California and was featured in commercials and won the Mrs. Chica Latina competition in 2005. As soon as she hit the adult marker age, Kristina began to work in the customer service site for adults. After moving to the company's office, she had nothing to do but to leave that job and look for another, but her resume only meet companies from the porn industry. Later, Kristina became the assistant photographer, who inspired her to try to become a model. She finally started modeling at the age of 23 under the pseudonym of Kristina Rose and started acting in hardcore porn movies since May 2007. Since then, she had to work with such well-known companies, such as Vivid, Elegant Angel, Red Light District, Adam & Eve, Brazzers, Bangbros, Kink.com, and others. In 2008, she starred in her first anal scene in the movie studio Elegant Angel Kristina Rose: Dirty Girl. Her favorite porn actress is Jenna Haze, Reylin, and Cassidy Rae, and her best friend is also a porn actress Alexis. According to Kristina, she was a whore before porn. She did not think that she will get paid for it until she was offered to star in porn, and everything fell into place. She loves sex and has always been fascinated by pornography and various sexual fetishes that people have. Kristina doesn't like to keep relationships with people from the adult entertainment industry as she believes that it is always a bad idea "to shit where you eat." Her sex life is very different from the sexual adventures on the camera. Whenever she is involved with someone having sex, the process always involves feelings. That girl that goes wild on camera is not how she is in her personal life. When Kristina first came in the porn industry, her confidence was low, due to the mainstream media. Now, however, she is more confident than ever before, as porn has helped her to see herself in a different light.
Apart from acting in the porn industry, this good looking porn actress has also starred in the music video for the song "Why? Where? What?", And has been a guest vocalist on the mixtape Zero Heroes of the XV. According to data for 2015, Kristina Rose has appeared in 553 adult films. During her porn career, she has received numerous awards. The most important are CAVR Award 2009 – Star of the Year. She won several awards for the 2011 AVN Award for the film "Buttwoman vs. Slutwoman" and "Kristina Rose Is Slutwoman". She was also awarded the XRCO Award 2011 – superslim of the year.

Private Life of Kristina Rose
Kristina Rose, in her private life, is friendly in nature. She likes to spend time with her friends, and her friends mean a lot to her. Kristina Rose really appreciates the way her friends motivated her right from her start of her porn career. She thinks that it was them who made her do it in the perfect manner. Therefore, she always maintains a very good relation with her friends, and they spend quality time together on weekends. Kristina Rose, in her private life, is also a slutty chick. However, her private sex is far more different from that on camera. She likes to do it in a romantic and slow way as she wants to feel every moment of fuck. On the contrary, she has to perform on camera according to the directions that don't make her fully satisfied since she is not able to feel the dick in her own way. As a matter of fact, this doesn't affect her performance and no one can realize the fact that she is just acting in front of the camera. Her favorite sex position is doggie style as she is addicted to anal sex. She likes double penetration as well, and this busty whore can swallow cum too, but on demand. Kristina Rose can be reached through her Twitter and Instagram, and she likes to respond to her fans via same platforms.