Jenaveve Jolie
m4rc0f
Jenaveve Jolie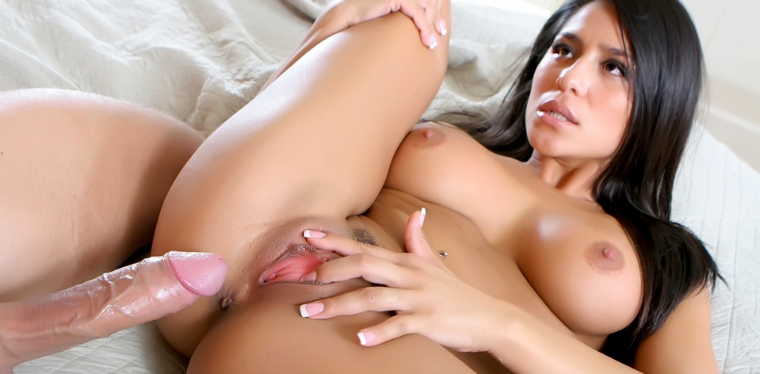 COUNTRY
San Luis Obispo, California, USA
Bottom Line
Jenaveve Jolie is an optimistic girl in her private life and professional, both. She hasn't decided yet about her future after porn, but she is damn sure that whatever it is, it will be wonderful. She currently wants to enjoy her sex life in the porn industry by getting new cocks each day.
Jenaveve Jolie
Short and cute, barely five ft. but extremely sexy Jenaveve Jolie was born in San Luis Obispo, California, United States. She was brought into this world on June 4, 1984, and her birth name is Olivia Aguiler. Jenaveve belongs to 100% Mexican origin that is reflected from the pretty face of this horny girl. After finishing her studies at the institute, she met Kris Knight, who later became her husband, just a month after graduation. Both had studied in the same highschool, but they never met each other previously, since Kris Knight was studying last year, and she was in her first year.
Jenaveve never had a lot of friends in highschool; the girls always used to give her a cold shoulder as they were always jealous of her. It is not that surprising really as she received a lot of attention from the boys due to her sexy charm and beauty, and girls didn't really like that.
Before becoming an actress in porn movies, she went through highschool education by studying physical therapy in San Luis Obispo, California. She worked as a waitress in a restaurant. Later she began to dance in a striptease club until she received a business card from Jim South – president of the company called World Modelling that provides models and actresses in the porn industry in Los Angeles. Without being aware of the latter, she appeared in the audition and was accepted.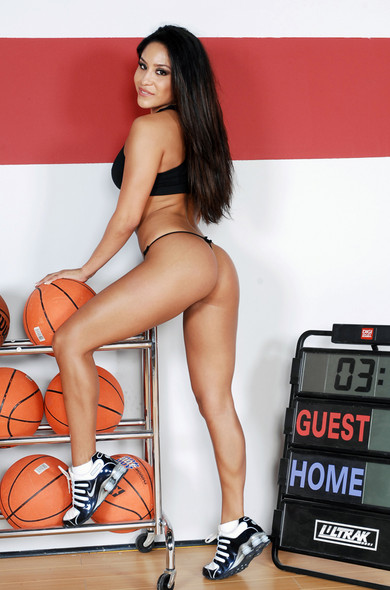 Career in Adult Entertainment Industry
Jenaveve began her career as a porn star in 2004, shooting a lesbian scene with Felecia and Ann Marie. Since then, she has appeared in hundreds of porn movies so far, including the award winning Pirates. In 2006, she was nominated for the AVN Awards as the best actress. She has also filmed scenes for famous porn companies like Bang Bros or Naughty America.
After a couple of movies with the participation of Jenaveve, she decided to stop her porn career as she was married. However, both of them felt that it was not so easy to carry, and decided to work exclusively with each other. Yes, Kris did not object that her wife was performing with other male porn stars on the sets. This was due to the high level of understanding between both the life partners. However, seeing her with other men was not too comfortable for Kris.
Her professional career has been a tremendous one. It is just going in the right direction as Jenaveve always wanted. She is in demand by major porn companies, she gets really positive remarks by her fans around the world, she is so much popular in social media, and she is quite famous among her colleagues in the adult entertainment industry. Jenaveve has worked in every porn genre in her prolonged career, for instance, she can be seen getting fucked in doggie style from her anal hole, she can be seen like a sandwich when performing in double penetration scenes, she can also be seen enjoying the party in group sex scenes, the girl is too good in lesbian movies as she loves to make other girls squirt, and last but not the least Jenaveve is extremely good in performing solo acts too. Among her blockbuster porn films include Anacondas and Lil Mamas 9 that was released in 2013 by Juicy Entertainment in collaboration with Depth Entertainment Family, 2 Hot 2 Handle released in 2007 by Wicked Pictures in collaboration with Playgirl, and 3 Blowin Me 1 was also released in 2007 by New Sensations in collaboration with Digital Sin.

Private Life and Thoughts of the Porn Actress
Jenaveve is a girl with a very nice personality, who has very clear things and really enjoys what she does. According to the porn actress, the porn industry has facilitated her to travel, and she has met a lot of people through her work. She loves traveling is it is one of her favorite perks of being in this industry. Money, sex, pleasure, traveling, a new lifestyle, porn has to offer everything anything could ask for and that's the reason she thinks that this is the best job in the world, in fact, she has never felt as such.
She admits that the mere fact of being a porn star is that everyone thinks they can have sex with them, but in Jenaveve's opinion porn stars are the toughest girls to take to bed. This might be due to the fact that these porn actresses are highly paid and in private life they choose their sex partners according to their own choice.
Jenaveve is of the view that she cannot just fuck anyone, but she likes to choose her sex partners by her own. According to Jenaveve, she is attracted to such men who have a wonderful sense of humor, who are caring, are successful in their life, who are good to be with in bed, and treat her like a queen.
She thoroughly enjoys all the sexual exploration she is getting to experience being in this industry. She says that it is her best time now since she has matured in many ways, and everything in her life has come to fit. She loves her profession as she is doing what she wants to do, and she is sure that everything is going to be much better in future.