Gina Gerson
m4rc0f
Gina Gerson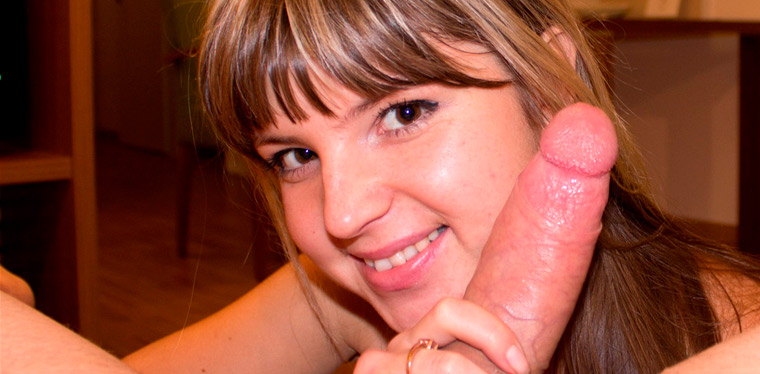 COUNTRY
St. Petersburg, Russia
Bottom Line
Gina Gerson that was also known as Doris Ivy in her infancy. She is a cute Russian slut who is currently 22 years old and started to appear on porn screens in 2013. Gina is a pure Russian beauty who has an angelic face, but above all, she knows perfectly how to act, do a good job in wild scenes that sometimes you cannot believe that such a girl is fucking like an extremely experienced slut.
Overview of Porn Actress Gina Gerson
Gina Gerson is famous Russian porn star who was born in St. Petersburg on May 17, 1991. The girl is also known by her nicknames, such as Maya, Gina, Penelope, and Liza. The girl has a nice height of 5 feet 6 inches. She is a cute blonde girl who was looked after, in early age, by her mother and granny. In 2009, she completed her highschool and entered into an institution in St. Petersburg. The girl had the ambition to become a teacher. However, there was something else waiting for her that she didn't know at that time. Luckily or unluckily, she wasn't able to complete her studies due to some unknown reasons. However, Gina was quite a strong girl who decided to do something new, and her ambitious nature dragged her towards webcam shows in 2012. She entertained people so much that she got famous within few weeks which eventually pushed her towards adult entertainment industry as a full-time porn actress. Gina has got amazing body measurements of 32A-22-35, and she is planning to do something new with her tits in near future to make them more juicy and big. She works for the most important studios like 21 Sextury, Video Art Holland, and Evil Angel. She has also appeared on a number of famous porn websites like 21 Sextreme, Subspace Land, and Nubile Films. The Russian sex machine is living these days in Budapest, Hungary.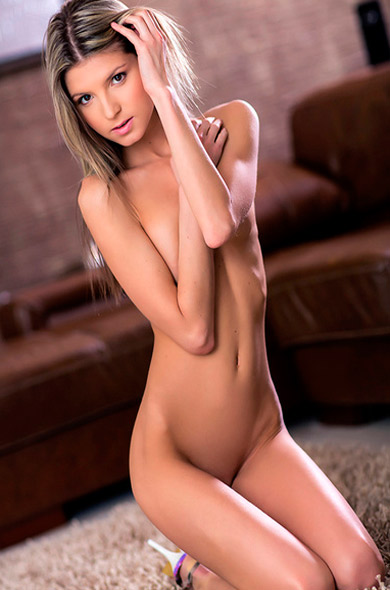 Career in Adult Entertainment Industry
Gina started off her porn career at the age of 20 years. She wasn't familiar with camera work previously. Therefore, she was a little chaotic to act. However, she was supported and relaxed by the director and then the girl performed well. Soon after her first release, the girl was welcomed by a number of porn studios. Gina proved that she was different from other newbies due to the fact that her acting skills were tremendously good. Gina proved that Russian girls are perfect because they are beautiful, energetic, and keen to pose in front of a camera, and above all, do everything. For Gina, the porn industry is everything. She has decided to dedicate her entire life to the adult industry given the fact that this industry best suits her skills. She is a beauty that cannot be avoided when she gets naked, and it is simply impossible to look away from delicious contours of her sexual body. It must also be mentioned that Gina has incredibly exciting body parameters that are almost perfect. After all, such a resilient and round ass must be appreciated. According to Gina, she looks after her figure and regularly goes to the gym, and pays attention to different fitness exercises. Her tits make her more attractive that are very well shaped and always in alert position. Gina is a big fan of clean and shaved dicks, and she prefers blowing clean dicks. However, she can do it for any cock if the situation calls her to do so. The girl simply loves it when her nipples are rubbed with her sex partner's hands, and according to Gina, that is the point where she starts to get horny. She can turn a guy wild by sucking the cock in a really nice manner. The girl loves to do deep throating that makes a person fuck her in a fast and hard manner.

Russian Sex Freak
According to Gina, she has extremely horny sex hormones that push her to do new things. She can be seen in different roles and performing in different angles. The girl loves double penetration the most, and she likes it when her both holes are engaged by big cocks. The girl screams in a very nice manner that creates an amazing environment on the set. According to the porn actress, everything goes naturally during her shoots, and nothing is artificial. In addition, she provides her suggestions for adding in the script of her porn movies which are widely accepted by the porn makers. This reflects her creative skills on that she is quite proud of. Gina is attracted by black dicks the most as she believes that they are more powerful when it comes to fucking. Russian porn star is so good in blowjob scenes, and she can beautifully take the whole dick deep down her mouth, thereby, offering great pleasure to her sex partner. Gina has worked in many hit porn movies with her participation including DP Riot 4 that was released in 2014 by a famous porn company 21 Sextury, Christoph's Anal Attraction 5 is her latest release in 2015 by giant porn company Evil Angel, Her First MILF 14 was released in 2013 by Mile High, and Fresh Pussy is also among her fresh releases in 2015 by Pulse Distribution. According to Gina, she is in the porn industry to make a difference, and she is dedicated to the porn like no other. The Russian beauty has managed to attract a large number of fans on her social media, and she loves to respond to their questions whenever she gets time.