Evan Stone
m4rc0f
Evan Stone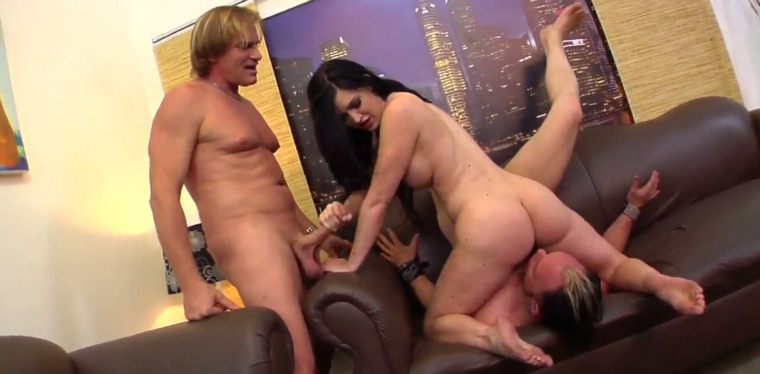 COUNTRY
Dallas, Texas, USA
Bottom Line
Evan Stone believes that pornstars are just normal people that are more in touch with their sexuality and are not allowed to show it so people should not be judgmental regarding porn industry or actors. Evan has the honor of being a part of both AVN and XRCO hall of fame. He also holds the honor of being the only male performer to be placed on the list "12 most popular pornstars" published by CNBC.
Evan Stone
This tall, handsome, athletic and talented pornstar was born in the month of July, 1964. He is one of the few males that have received a lot of recognition for his work in the adult entertainment industry. He has spent a lot of time in the industry almost 12 years which means that you have definitely rubbed one of to his movies at least once. He is respected a lot in the porn industry for his professionalism and girls in the industry are always waiting to have sex with this sex god.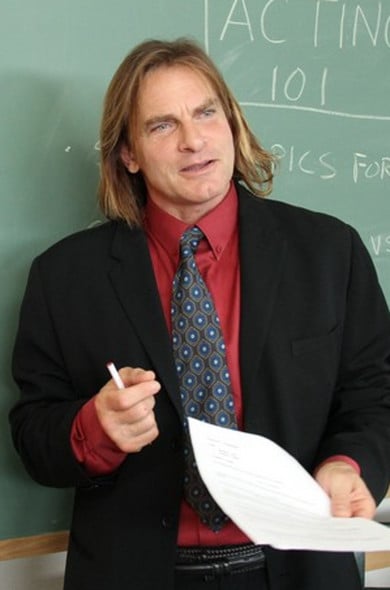 Personal Life
Evan spent his earlier years being very fond of music. Evan was recognized as an actor at a really early age. He used to be casted in a lot of plays at his highschool. He loved acting. Evan aspired to become a soldier but all his dreams came to an end when he injured himself while playing football. He could not be in the army with the injured leg as army only needs physically healthy people. He stopped his studies and started working different jobs. He wanted to save up enough money so he can pursue his medical studies. He met this guy who happened to the manager of a phone collection agency. He thought that Evan's voice was pretty impressive and he offered him a job, Evan took it and did really well. He started getting pretty decent paychecks thanks to his voice; he used to receive a great incentive on top of his salary. His friends dared him to enter a contest at a local strip club that he ended up winning. He was offered a job as a stripper and he took it. So he juggled two jobs, phone collector at days and stripper by night. Evan was living the dream as he made decent money out of his jobs; he made enough to invest in a club of his own. He bought his place and built his place with a lot of heart when some of the zoning rules changed and Evan's club was closed before it even opened. He was heartbroken as all the money he had was invested in the club and the club he previously danced at was now one of his competitors so he could not even go back to being a stripper and a phone collector. Evan came up with this idea of touring. All the dancers that he had hired to dance as his club, he gathered them all up and hit the road. He toured around different states mainly Oklahoma, Louisiana and Texas. They began expanding and touring more states. He was on the road for more than eight years before he got his break in the adult entertainment industry. His group consisted of five boys, one of which got too fat along the way. He couldn't dance anymore due to his weight issues. The rest of the group put a lot of pressure on Evan to fire the guy as he was no good to the group anymore. Evan didn't feel that it was right and kept him in the group as the emcee and hired another guy to dance with them. It all worked out as the guy he retained (K.C) did amazingly well as an Emcee. K.C had a way with the words; he was a great presenter and a people's person. He met an aspiring porn director Michael Raven at that time. Raven offered K.C a role as the male talent in one of his porn features but that didn't sit too well with K.C's girlfriend. One day, Evan got a call from K.C asking if he wants to be in one of Raven's movies, he immediately agreed and showed up on set. Raven told him that he's be an extra, however just his luck that the male talent of the movie didn't show up and he did that movie. That is how Evan Stone started his porn journey that is still thriving. Before his work as a phone collector, Evan says that he has worked every job imaginable like an auto mechanic, gas station worker, forklift machine operator, server and many more.
His Porn Career
Evan has had a stellar career. He had made his name in this industry due to his amazing acting and sexual thirst. He loves sex but what he loves most about this industry is the mutual respect that exists between the actors. He embraces the beauty of women and he hates the idea that people think that all porn actors are dirty and impure people.Evan has also worked as a radio show host and is also trying to make his lifelong passion music work.

Evan's Love Life
Evan has had pretty interesting love life as he was previously with a girl who thought that he was evil for doing porn. That girl even told Evan's mother about him doing porn. Evan then got into a relationship with a fellow porn star Jessica Drake. They both had a great relationship, he married her in 2002 but the couple was later divorced. Evan is not looking to quit the porn industry anytime soon. As per him, it's not work for him, it's fun. He says he will quit the day, he starts feeling like its work. Evan has a pet dog that he loves jogging with every morning.