David Perry
m4rc0f
David Perry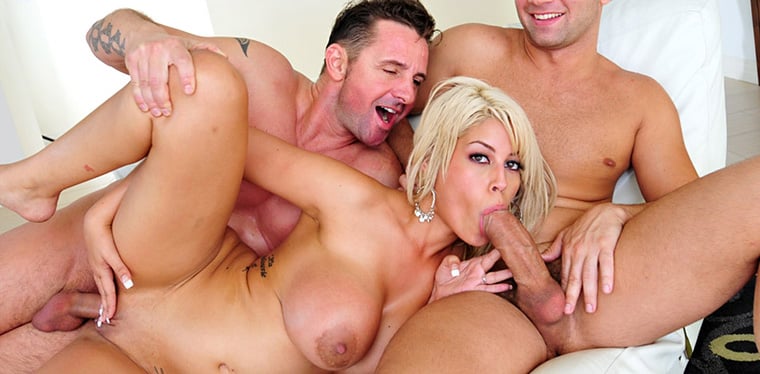 COUNTRY
Rambouillet, France
Bottom Line
The perfect fuck gun with an excellent physique David Perry earns one of the first places among the male porn stars of the new millennium. Nice tall man, good looks and reliable, extensive work tool, has made him one of the most popular men in the porn business.
David Perry
It is every man's wet dream to fuck a new pussy each day however for some people this dream is a reality. We are talking about David Perry.The perfect fuck gun with an excellent physique David Perry earns one of the first places among the male porn stars of the new millennium. Nice tall man, good looks and reliable, extensive work tool, has made him one of the most popular men in the porn business. In turn, the woman with whom he works, always seem to be happy with him due to his big black 9 inches long hard dick. David Perry was born on January 26, 1970, in the town of Rambouillet in France when he was offered to do a photoshoot for an adult magazine. His obvious talent was noticed by video producers, and he starred in a porn video in Manhattan. He was immediately taken under the wing of the famous porn directors. David Perry has not only proved his skills and expertise in fucking women, but he has also shown his extraordinary talent in the field of direction. Many pornstars show their interest in direction but very few manage to reach this stage and Perry is among one of them. Now he lives in Budapest – European capital of porn, and to his credit there are more than 1,400 films as an actor and more than 90 in the role of director. In 1996, David Perry was recognized as Best Actor of the year in Hot d'Or. In the same year, he was awarded in the category of Most Outrageous Sex Scene (Private Video Magazine 20 – Sex under the Eiffel Tower) in AVN awards. In 2014, David Perry was awarded Best Big Bust Series (Big & Real, David Perry / Evil Angel) in AVN awards.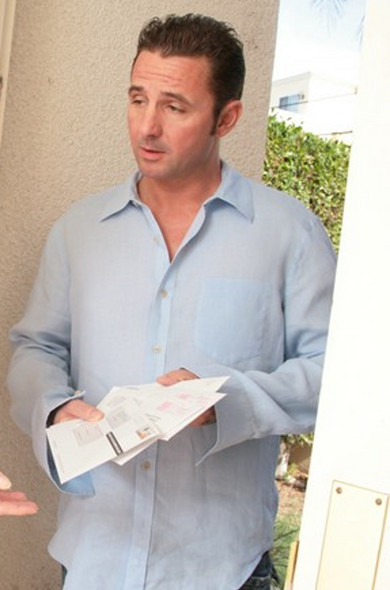 His Porn Career
David Perry entered into the adult entertainment industry back in 1993 when he was only 23 years old. One of the famous porn directors Pierre Woodman met with David Perry, and he offered him to join the porn industry. At first, the director invited him to take part in a photo shoot during which David was able to show his best side. Trusting Woodman, he went to Guadeloupe to another photo session, which was also one of the best photo shoots for the director. After reviewing all the options, David decided that it was better for him to join the adult entertainment industry as a full-time career. A few weeks later, David appeared in the film Francis Leroi Rêves de Cuir 2, which turned out to be his first porn movie. After that, David began to work with a private company of Pierre Woodman for about half a year. Woodman gave him chances to appear in many of his best performances, such as the "Pyramid" and Tatiana, in which David played the role of the Marquis Nikanova. It was just starting to break apart, and David is forced to appear in Germany Gabriel Pontello, and in parallel in Italy for the famous studio Magma Videorama. The ubiquitous David soon became simply indispensable, and he already had the experience to work with all the major European companies of the adult industry, to conquer them with his cheerful attitude and professional approach towards work. These qualities were rewarded in Cannes on the Hot d'Or in 1996 when he was handed the award for the best actor of the year. Two years later, David moved to Hungary, where he remained for an indefinite period, along with reputable personalities such as Christophe Clark and Jean-Yves Le Castel. Over there, David fell in love with Hungarian actress Judith Grant and both of them got married and they had a son together. In 2002, David Perry went behind the camera to shoot his first film as a director. His career as a director started to take off, and he directed for companies like Zero Tolerance, Private, and Woodman Entertainment.
Personal Life and Likes
David Perry in his personal life is known as a very friendly person. He is easy to talk to, and he is among those who always welcome the company of good people. According to David, he loves to socialize with people but due to his extremely busy shooting schedule (in the capacity of actor and director) he finds it difficult to spend time with friends. David is also a very good photographer, and he likes to shoot the still pictures of natural scenes with his camera. He is the same in his shootings as he is in his normal life. He is always entertaining and cheerful in his shootings as well. David loves to motivate and guide newbies in the industry, and newcomers love to listen to his advice because David is working in the industry since more than last three decades. He has turned into a walking institution for others, and he loves to be that way.

David Perry – Wild Cock
David Perry has proved that there is nothing impossible. When he started to perform in the porn industry as a model, David decided that he will reach at the peak of this industry in every aspect and today he has achieved his ambition when he is seen in the role of director. According to David, Everything requires hard work, dedication, enthusiasm, and last but not the least, passion. David has merged all these things into his career that resulted in his marvelous success and popularity. Today, every girl in the porn industry wishes to taste his cock that becomes wild when David is fully charged. Girls love to be pushed by David's hard cock from their anal hole, and this is something David likes the most too. According to David, he is comfortable in any position but he loves to fuck in doggie style the most. David loves it when girls are screaming while he is pushing his wild cock in their anal hole with slapping on their butt. David believes that there is a lot more to do in the porn industry, and he is not willing to quit this career soon.