Danica Dillon
m4rc0f
Danica Dillon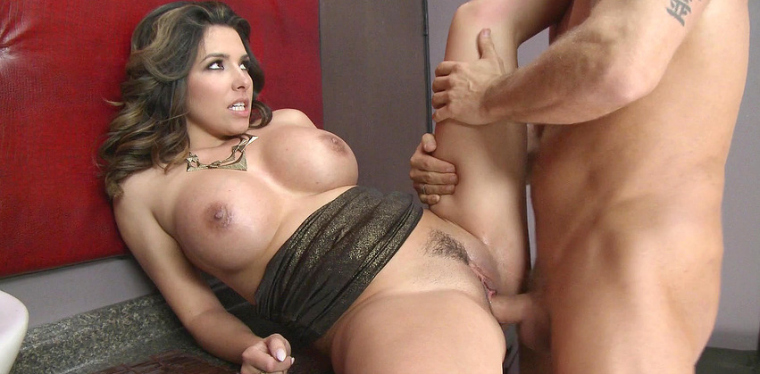 Bottom Line
Danica considers herself a bisexual and is equally excited by men and women. She has been married twice already but none of the marriages have worked so far. When she is not working, she loves being the normal girl and enjoys time out with her friends at a club or on a long drive.
Danica Dillon
She is hot. She is wild. She is busty. She is the woman every husband fantasizes about. This is what she says herself on her Twitter profile and we all agree. Ever since this hot brunette rose to fame appearing on porn screens with her sexy curves and unbelievable libido in 2009, she has been leaving men all around the world craving more of her. There is no denying that all porn fans have had earth shattering orgasms masturbating to her and she loves it when she is told about it. According to her it's an achievement to have fans approach her and tell her that she was so natural in a scene that they could feel themselves in that scene with her and couldn't help themselves from jerking off to her.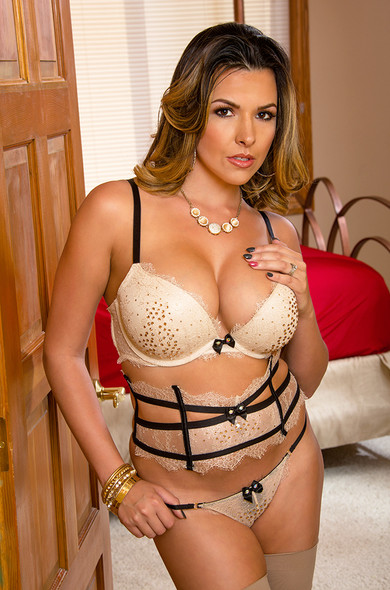 About Danica Dillon
This American bombshell was born in Ohio on January 04, 1987 and is currently 28 years old. Her real name is Ashley Lewis and before she entered the porn industry, she had ambitions to be a chef and was even enrolled in a culinary institution to brush up her culinary skills. Danica sure knows that a way to a man's heart is through his stomach. However we cannot say much about her skills in the kitchen but her skills in the bedroom have left every porn fan in awe. Her oral sex skills are said to be one of the best in the industry. Not only by porn fans but also by fellow porn stars.
Like a lot of other pornstars, Danica gateway to adult entertainment industry was also stripping. She used to work at a strip club in San Diego, California. She met Jenna Haze at the club who was an established pornstar at that time while Jenna was feature dancing at her club. Jenna told her that she would be good for porn and offered her to work in the adult entertainment industry. Danica didn't think twice before taking a leap of faith and jumped at the opportunity. Within two weeks of that meeting she shot her first porn feature. She received an overwhelming response and was very well received by porn fans globally. She became a star overnight and was offered roles in videos from some of the major production houses. She has worked with major porn studios like Naughty America, Hustler, Evil Angel, Zero Tolerance and many more. She has delivered some major hits along the way some of them being Not the Three Stooges, This Aint Avatar, The Human Sexipede and many more.
Danica has also had the privilege to work in mainstream and she debuted with her role in original Cinemax Series Femme Fatales. She is all set to star in another Cinemax flick Scared Topless where she would star as an offspring to a renowned magician and the series centers around a group of pupils learning about afterlife and paranormal activities.
Her sexy curvy body is not all a work of nature. She has had some work done and she got her boobs enhanced to a 34DD cup surgically which only added to her sex appeal.
Due to her charismatic personality, she was also chosen to host The Sex Awards which were the first fan choice adult awards show to be broadcasted on national television. Aside from that she appears on a radio show called Sam Phillips Pajama Party quite regularly and both Danica and Sam have a lot of good things to say about each other. Danica adores Sam for what she has done for her and shows lot of gratitude and respect for her publically.
Danica is also a renowned feature dancer and she debuted feature dancing at Gold Club Centerfolds which is located in Sacramento, California.
Danica Dillon – Controversy
This adult star recently attracted a lot of attention after she came forward with this information that she has had sex not once but twice with reality star Josh Duggar. This news stirred up quite a controversy and actress was seen giving a lot of interviews to shed light on the details of events that happened between her and Josh Duggar. Duggar, who is a reality TV star came up to her while she was feature dancing at a club and passed compliments. Danica says she didn't know who he was and that he looked like an average fan. Duggar then offered her 1500$ to have sex with him, on which she agreed and took him back to her hotel room. She proceeded to entice Duggar when he told her to go straight to business. Danica explains being uncomfortable as he was really rough with her and threw her around like a rag doll. She says it was an unpleasant experience and Duggar again chased her down to another club and apologized for his actions and they had sex again that day. She has given several interviews clearing her name telling that she had no idea who the man was and she was not aware that he was cheating on his wife. She hates being called a home wrecker and regrets being a part of this major controversy.

Personal Life
Danica Dillon has been nominated numerous times for different awards and has won the Miss Congeniality Award in 2013. She can be reached via Twitter and Instagram where she constantly updates her whereabouts and pictures for her fans.