Carter Cruise
m4rc0f
Carter Cruise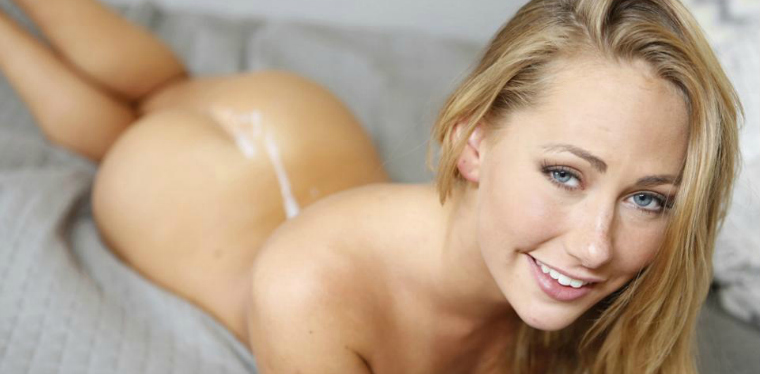 COUNTRY
Atlanta, North Carolina, USA
Bottom Line
Carter Cruise has a good time to learn to navigate, to avoid any obstacles and pick up the best course to proceed on to the final destination, whatever that might be for her.
Carter Cruise
Lovely and lively, exciting blonde American girl Carter Cruise was born on 24th April 1991 in Atlanta, Georgia, USA. Her career launched like a rocket in the sky, with astonishing progress, amount, and quality. She is really pretty and is perfect for the adult entertainment industry. Having prior experience in Hooters restaurant, she surely knows the serving attitude and the variety of the clientele. There are not many in her class who has achieved similar success in such a short time, so clearly there is something to her. Surely many questions would pop up in curious minds like who is this girl, where does she come from and where is she heading to. Some of the fellow adult industry professionals, the lovely girls, choose the road of silence regarding the domestic matters; however that is not so much the case with pretty Carter Cruise, who quite openly discusses her matters in the public domain.
Money for nothing chicks for free
What made this girl decide to enter the adult industry? Surely she loves the work and all that she does makes her excited and happy, but would there not be some other avenues to go on for a pretty girl like her? While some of the girls working in the adult industry have rather smooth entrance on the stage, which in some cases does not inhibit any drama, the famous magazine Cosmopolitan describes her shift as a "jump to the porn". What caused that, and what was it like?
Like the pretty girl Paisley Parker, Carter Cruise also reported made her transformation from a very conservative background to a liberal one. In an interview with the Cosmopolitan, she even explains that she went to the college only because of the boyfriend she was dating at the time, but deep in her heart she had always wanted to work in the entertainment industry. And when she explains her feelings after her first shot, these stories validate that she had been held away from the life she just wanted to live.
In that sense, she is an inspiration to many and her story where she had succeeded in transforming her life into something rewarding and rejoicing. So many people in this world push their dreams and give up, and just adapt to the imposed identity and role. That might be because of the social pressure or because of industrial requirements. Carter Cruise inspires us all to break this societal norm and do what makes you happy. She inspires and guides the newbies in the industry and instructs them to not let anybody tell you what to do. She says no one should do what that don't comfortable with it. If something questionable is being asked of you that you are not entirely comfortable with, stand your ground and say no. Do not hesitate to say no because you are an actor and you need to agree to everything. If you are not comfortable with it then its probably not worth doing.
Endless flow of movies and nominations
Maybe mostly due to her impressive background, where she devoted all her energy to turn the ship in one instance, she has performed in numerous adult movies in just a couple of years. She has been casted in over 145 movie titles and videos already with such little time in the adult film industry. As in the interview referred earlier she pointed out that she was actually building more like a brand of herself than just do porn, she has been very successful in that sense, since she is rapidly becoming and rising as the icon of modern adult entertainment. For Carter Cruise, the cruising may be as important as the final destination, but surely as a wise woman, she knows that as the cruise goes along, it may be that the harbor that the ship considers as the final destination might change many times. She has truly turned on all her engines and cruising at the full speed across the ocean of worldly affairs, to explore all the phenomena and juicy horizons of the adult entertainment industry.
While some girls get on performing in many movies and spectacles, not all of them get nominated for the relevant awards in the industry. Indeed, that is somehow in the progress of the career in the adult industry. The pots and nominations do count to the amount of invitations for casting and acting. To that matter, Carter Cruise has already cruised through all of the main award brands, AVN, Spank bank, and XBIZ. And what is amazing, of the 40 nominations credited, she has won one-third. In many cases some girls working hard and being beautiful with impressive character have been nominated to a wide range of awards, but never won a single one. Carter Cruise has proven already now, that she is able not only cruise but also gain the respect of the stormy and unforgiving sea of adult industry.

The show – the show must go on
Like the famous Freddy Mercury did sing in the famous piece "The Show Must Go On", so Carter Cruise heads on cruising on the stormy sea of adult industry "Whatever happens, I'll leave it all to chance". She is cruising on the best waves of her life, which are pushing her along the tailwind, to a speedy cruise. She had her ambitious plans regarding that, and surely she is realistic and with all that energy she got and that good tailwind pushing her forward, there is nothing she could not achieve. If not alone, with the support and care of her fellow co-actresses, she will be written into the annals of porn, for sure. Good luck, Carter Cruise, and bon voyage!