Brooklyn Lee
m4rc0f
Brooklyn Lee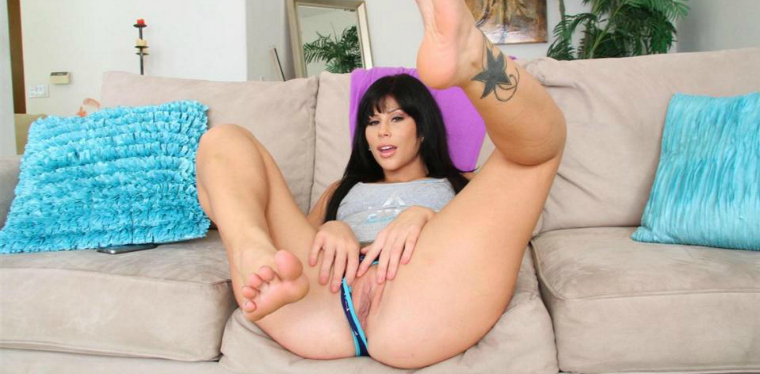 Bottom Line
The reason behind announcing her sudden retirement is still somewhat unknown and Brooklyn Lee likes to keep it private however her work is out there forever to entertain her fans.
Brooklyn Lee
One of the particular characteristics of the adult movie industry is the inevitable ending of the career. That is the similar situation as for any athlete or exceptional performance artist, and there might not be any retirement or exit plans available, not in the private domain, let alone from the government. The stories of the retired porn stars are as diverse as the annals of former athletes and the one of unknown soldiers.
To take this into account is relevant when we consider Brooklyn Lee, and her career in the adult movie industry. She reportedly started her career in 2010, and then on 1st May 2013 she posted a retirement notification to the Adult DVD Talk forum. However for the following years she was still credited for films, which apparently are post-retirement credits for the shootings done earlier only to be released later on. Her twitter profile went silent on December the same year.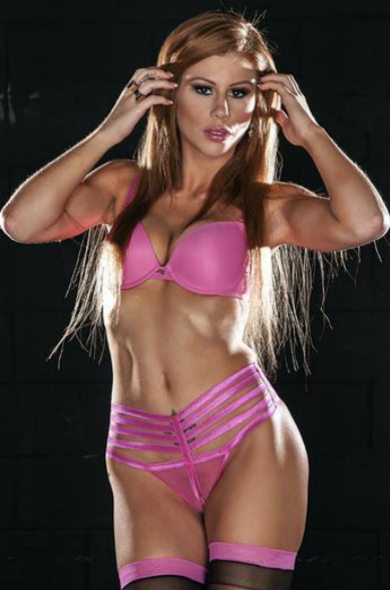 Out from the limelight
Her unilateral announcement of retirement in just about two years might be exceptional in the sense that she went silent so suddenly as that, having still received five (5) nominations in the next year for the adult industry awards. What happened to Brooklyn? Did something happen, or did she just want to withdraw?
How do the other porn stars close up their career and make a clean exit? For example, consider Rocco Siffredi, who has been reported declaring his exit plan twice, and yet still continues working for the camera. Retiring from the adult industry career might be one of the most difficult tasks when comparing to the other professions. At least there are no retirement plans available, even the commercial retirement funds expect a long time of commitment, and only rarely provide any paybacks during one's 40's. Maybe the most challenging part is not the financial part but the psychosocial replacement and realignment of one's professional attitude towards something completely different. Like many of the athletes, many former porn stars fail to find their new role after all the cameras have been shut down.
As she writes in her famous retirement letter on 1st May 2013 "there's only one person in the world you have any desire to have sex with, it's time to move on from sex work…so I did", and bravely continues "I came, I saw, I conquered…and now I'm done". However little do we know what happened there. She referred in that same letter that she wants to dedicate herself to education. In that same letter she cut out any speculations, and referred to her reason for leaving the industry as down to earth and practical, something that everyone would be able to accept.
Filmography
She received stunning 205 appearances to her credit in the wide range of adult movies. Most of the credits for her were from the individual studios (over 20%), while the four biggest constituted another 20% of her movie performance credits (namely Elegant Angel, Wicked Pictures, Naughty America and 3rd Degree).
The amount and range of genres that she performed were wide and deep. Against this background, it is easy to raise questions regarding her sudden retirement. With that vast array of studios, and including the bigger labels, she surely had all the supportive measures and financial resources, and even presumably decent amount of freedom to make her choices on what to work on. For that matter, she said at the time of retirement that she had been working for quite a few years while devoting enough time for her partner too so she and her partner surely were comfortable with their situation and could cope with any practical annoyances, if not only the social pressure of shared bedroom.
Awards and pots
During her active three or so years, she was granted 54 nominations for various awards in the adult movie industry. That is an awesome achievement, which maybe remains incomparable achievement in the history of the adult entertainment world.
Of this huge number of nominations, an immense percentage of 27% can be found as winning awards. It is hard to find any comparison in the history in the range of mainstream adult movie actresses and actors.
The nominations that some of them she did win include honors regarding her oral skills, tendency, and love towards the cum, anal and group sex scenes and all best of the industry, from AVN, Spank and Xbiz among others.
Future full of choices
With all the respect for her career choices at the retirement year 2013 as well as any future ones she had or will have to take, one can only wish good luck and hope that she will keep in touch with the relevant superstars like her. That is because she is not alone with her struggles. Having her to network and go with the peers, in which group there are many in the similar situation, where the inevitable retirement has become maybe premature to cope with. Whatever are the reasons to do so, they are difficult to face, and to set up the new life even more difficult.
This same is true not only for the former adult industry performers but any other profession as well. Specifically for the cases where the one has been fully devoted to the profession, and that has more or less built up their entire identity. In these cases, the sudden exit might become a hindrance at the same time for the progress of the individual during the post-exit phase. However Brooklyn Lee like any other who have had the fortunate opportunity to face this kind of situation, and are still here to discuss about it, should take on with the challenge and go on facing and advising the fellow newcomers on the subject.