Bonnie Rotten
m4rc0f
Bonnie Rotten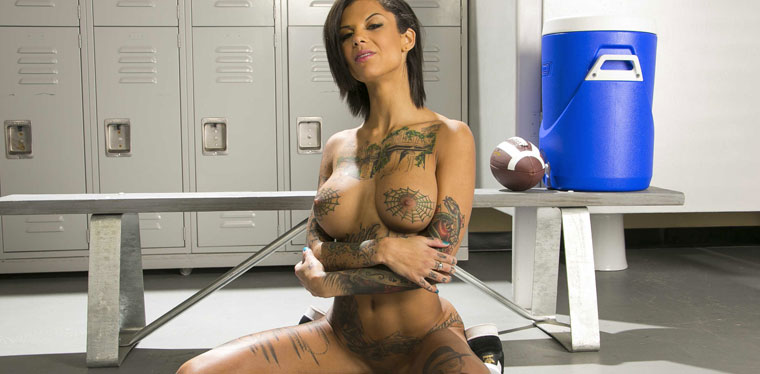 COUNTRY
Cincinnati, Ohio, USA
Bottom Line
Interestingly, as is the case with many American porn stars, there is the increasing globalization challenge. Like Proxy Paige moved to Amsterdam, or Ava Dalush gained the influence from the small but powerful British Islands, it may very well be that for that same reason Bonnie Rotten has tried to reach out, build up bridges and networks across the globe and the old industrial barriers.
Bonnie Rotten
One of the brightest stars in the sky of American adult industry is inarguably Bonnie Rotten (born 9 May 1993). She has been nominated for countless adult industry awards and performed in a huge array of movie titles. She calls herself Director and Actress, and indeed most of her award nominations are in that class. However her influence and stepping onto the stage as her powerful and influential womanly self requires more close up inspection. Who is Bonnie Rotten? How did she develop such a character and role in the adult movie industry, in America and all over. Is she the Queen of Porn? Is she the female double of Rocco Siffredi?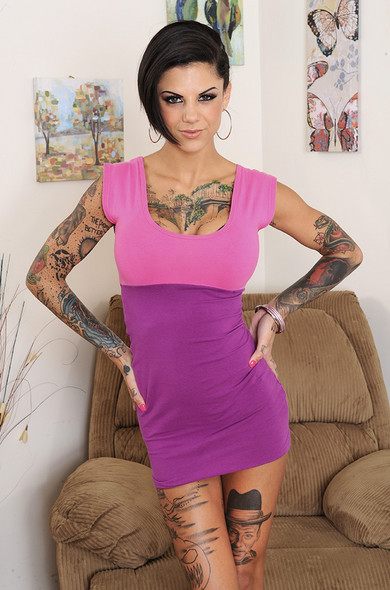 Alt-girl from Ohio takes the stage
As a relatively inexperienced girl, she entered the adult industry in her early adult years, at the age of 18. Her stunning beauty could have something to do with her Italian genes. And surely that gives the attractive distinctiveness to her outlook, builds up her unique character and brand, just based on her smile and lovely eyes. That combined with her inclination towards the alternative genre and all the tattoos on her sexy body, makes a thrilling composition of contrasting themes. Maybe this background is one the basic elements in supporting her awesome and even miraculous career in the American adult movie industry. Just in about three years she has deserved her unique position and declared a stable brand, and what is most, have been credited with the appearances in nearly 200 adult movie titles. Her integration to the fetish and indeed into the alternative porn genre was loosely connected to her visit to Los Angeles, and later to Las Vegas. In LA she was introduced to the fetish genre, and as she writes "I loved it", in Vegas her inclination got further enforcement and it seems that after that it was all clear for her what she was born into the world of porn. She moved to LA permanently, and with stunning fruits, as we can now taste and enjoy. Again as her words "And I haven't looked back since" highlight, she is really into it, devoted and serious. This sincerity also builds heavily into her brand and public image. Together with the kinkiness, the innocence and earnest approach that builds up this unique composition, which will surely live the long time and even speed up her immense pace at which she has been progressing along her career. She will be written into the annals of adult entertainment as a meteorite which surpasses all the bright stars in the sky for a long time, and stimulates the growth of many more sexy girls who follow her remarkable example.
Raising from the stage
Many girls that are performing strive to move on to the other roles, in the backstage and into the pre-production phase of Writing or Directing. Bonnie Rotten is maybe one of the successes in this transformation, having even been recognized for her role as Director with two remarkable award nominations for the directors category. The brand "Bonnie Rotten Production" is quickly gaining its distinctive role and identity on the market, and that might become later seen as the milestone in the process of developing her identity also outside of the role of actors horny adult scene productions. But surely like Rocco Siffredi, she might not be able to give up that role completely ever. That was the role that made her be what she is today in the first place. Even when she would develop into something different, she will eternally be bound to that role as horny fucker, as the kinky performer in all the good and bad that it brings along. There is a stunning similarity in her career path and that of the famous Rocco Siffredi, and surely they have a lot to talk together. To this matter, it is good to pay attention to the recent release directed by Rocco Siffredi bearing the title "Bonnie vs. Rocco", where the two did perform, first Rocco in the first scene with Simony Diamond and Tiffany Shine, then Bonnie Rotten in the second scene with Mike Angelo and Ian Scott. Finally, both will take care of the closing scene, with Valeria Visconti.

Wish you all the luck and good fortune
Whatever happens with her endeavors and whatever challenges she will face in the future, the sure thing is that she will continue working, just like Rocco Siffredi. She will surely find a lot to build on in her history, there are numerous experiences, solid foundation and the immense network of friends and supporters to work with. And her already successful move to develop her identity as Director proves that she can develop and make good use of her past encounters and experience. The witty title of "Rocco vs. Bonnie" also gives a hint that she can innovate, with a good sense of humor and collaborate with her fellow colleagues for the benefit of both. Whatever challenges she will face along her curvy and kinky path in the future, she is sure to have been already developed the valuable skill to turn the obstacles into opportunities of growth. And this all she will do not only for the sake of her professional position or fame but because she truly loves the industry and what she does. She will be supporting many newcomers, guiding them gently on the stage, encouraging them for the horny fucking, and to get a good taste of pussy and cum.